Media Diversity Institute Global is excited to organise 'Breaking Down the Walls? Old and New Barriers to Social Cohesion in Arts, Culture and Media' with Faculty of Journalism, Information and Book Studies, University of Warsaw in collaboration with the Museum of Modern Art in Warsaw.
Moderated by Milica Pesic, Media Diversity Institute's Executive Director, and Michał Głowacki, University of Warsaw, the event will examine the way artists and cultural figures can help save democracy and the role that deliberative communications can play.
Speakers include: Michał Janicki (painter, creative/art director), Shady Lady (drag queen, artist & activist), Agata Szczęśniak (Journalist, OKO.press), Hanna Azemsha (journalist, Biełsat TV), Andrzej Krakowski (director, film producer), William Tayeebwa (Ugandan media professor).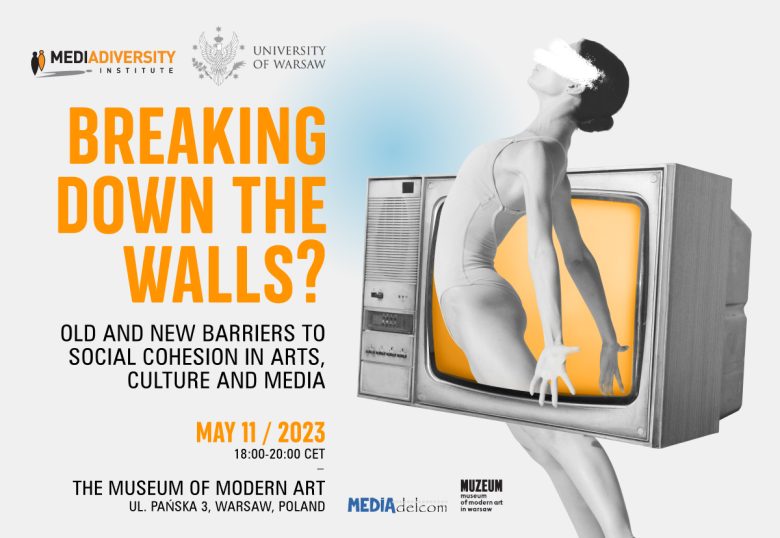 When: 11 May 2023
Where: The Museum of Modern Art (Ul. Panska 3, Warsaw, Poland)
The event is Open and Free to all!
For more information click on the button below