Please join us for a timely discussion on how journalists report on the issues related to religion and beliefs. This special event is hosted by the Media Diversity Institute (MDI) and is part of their mission to cultivate practical skills to combat negative stereotypes and disinformation and improve media and information literacy around the world.
When: 30 September 2022 at 10am – 5pm
Where: The Frontline Club. 13 Norfolk Pl, Tyburnia, London W2 1QJ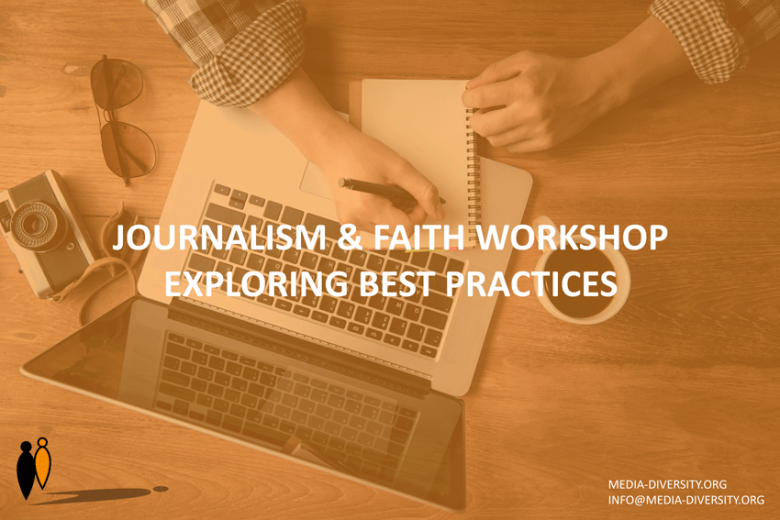 Topics we'll cover:
Inclusive storytelling principles that encourage accurate, nuanced reporting
Barriers to quality reporting such as stereotypes, prejudices, unconscious bias, and dated terminology
Strategies for creating compelling, relatable stories about faith communities
Ethical issues around reporting on faith and religion
Review of MDI research about how media deals with faith and religion
Workshop participants will gain a deeper understanding of related ethical issues, improved skills for reporting on religion and faith, and access to helpful and relevant resources.
Click on the button below to register:
Spaces are limited!
For more information contact: HELLO@FAITHANDMEDIA.COM