MEDIA DIVERSITY INSTITUTE is seeking a Deputy Executive Director to lead the organization's strategic, editorial and staff development, including representing MDI's vision and objectives to the wider public and stakeholders, overseeing the recruitment, development and management of the MDI staff/team and co-facilitate MDI's communications strategy, approach and its implementation.
This is a full time position. Contract is conditional based on professional performance and will be reviewed every two years. Location: London; Salary: £49,000 to £55,000 (based on experience); Start: as soon as possible;
Deadline for submission of applications: 24 October 2021.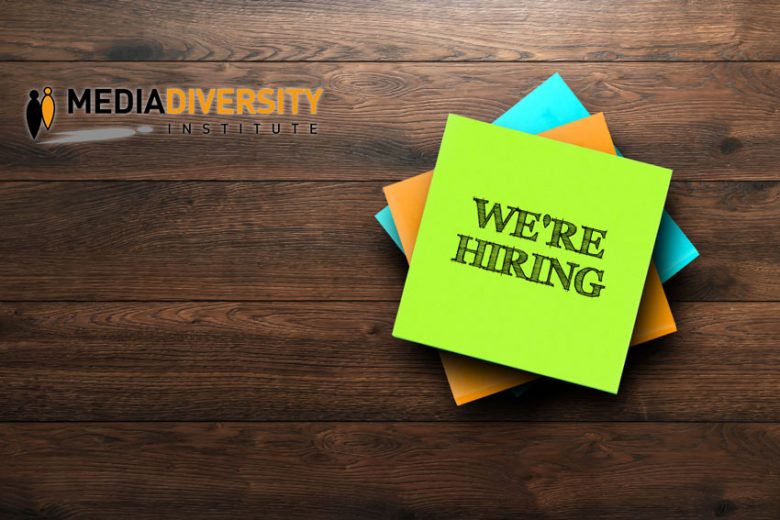 Please send your CV and motivation letter to <Roxane@media-diversity.org> with the subject line "Deputy Executive Director application London". Minimum two relevant references required.
For more information about the role and the applicants' requirements read the Deputy Executive Director job description.