This article was initially published on Get the Trolls Out! with the title Radio Dreyeckland's Our Voice – GTTO4's First Media Collaboration Debunks Islamophobic Framing of COVID-19 in German Media
---
Launched in March 2021, Get the Trolls Out! 4 has already debuted its first radio collaboration, tackling German media's Islamophobic and anti-migrant framing of the COVID-19 pandemic in the latest instalment of Radio Dreyeckland's Our Voice.
On 3rd May this year, Germany's liberal-conservative Frankfurter Allgemeine – the country's third most-read daily – published an article claiming that "people with a migrant background are particularly affected by Corona virus". Moreover, the article went on to imply that migrants' religious practices are to blame.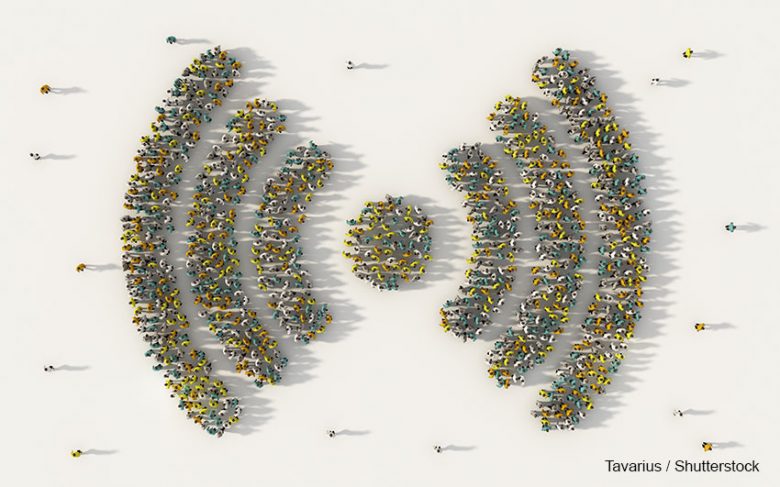 Illustrated with a 'bleak' black-and-white image of social housing blocks, this article illustrates the broader anti-migrant and Islamophobic bias in German media coverage of the pandemic, which we have highlighted before.
GTTO, its partner in Germany Amadeu Antonio Stiftung and community Radio Dreyeckland joined forces in order to debunk the discriminatory and harmful narratives about migrants and COVID-19 propagated by Frankfurter Allgemeine.
On 12th May, a special instalment of Our Voice aired on Radio Dreyeckland.
Resisting the top-down approach most of most Germany media, this programme invited people from the affected communities to share their take on media coverage of their communities during COVID-19. Iman Ouadria, university student and ambassador at the Freiburg Intercultural Weeks 2020, and Mustafa Hussien, refugee rights activist who lives in Berlin, both had their say.
In addition, Viktoria Balon, coordinator of the In Other Languages programme at Radio Dreyeckland and Editor-in-Chief of the InZeitung newspaper, offers her professional analysis of the Frankfurter Allgemeinearticle.
---
*To listen to this broadcast of Our Voice, click here (in German). But, you have to hurry! The radio recording will only be available for a few more days, due to copyright issues.
---
Photo Credit: Tavarius / Shutterstock