By Mihaela Stoica
Meta, formerly known as Facebook, released their 2022 diversity report during the summer and the findings are interesting, though not surprising for some. Throughout time, Meta has been under the harsh lens of the mainstream media, as well as the public's eye, for its lack of internal diversity and failure to foster inclusive practices, despite the worldwide usage of its products. And every year since they started releasing their annual diversity reports, the tech giant has made several commitments to improve their internal diversity and find ways for broader representation.
In 2019, the company's diversity report has brought disappointment among experts, as well as its followers, and that led to the announcement of Meta committing to yet another plan, five-year-long, for increasing representation within the company by aiming to double their numbers of female, people of colour and Hispanic employees in the United States. But to get an even better perspective on this, it is essential to rewind time back to 2020, just before the Covid-19 pandemic hit.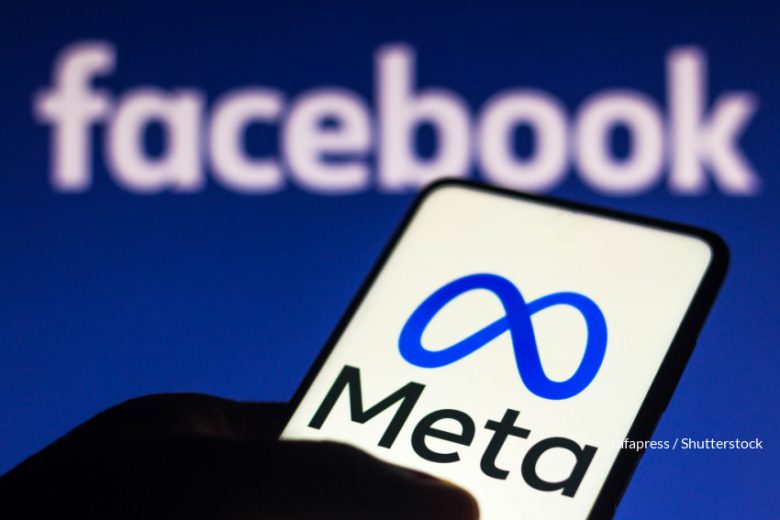 When the repercussions of the pandemic in 2020 have forced many businesses to reconsider or restructure their workspace opportunities, Meta has introduced fully remote working for all its employees. This has allowed the company to hire people from all around the world, even from places where Meta doesn't have physical offices. After over two years of gradually allowing employees to work remotely, Meta is once again evaluating the effect of their pandemic-imposed restructuring.
One of the outstanding conclusions of the 2022 report was the satisfactory progress that they made in the last year:
We have doubled the number of Black and Hispanic employees in the US.
We have doubled the number of women in our global workforce.
People with disabilities now represent 6.2% of our US workforce, up from 4.7% in 2021.
Based on voluntary self-identification, veterans represent 2.3% of our US workforce and members of the LGBTQ+ community make up 10.0%.
Underrepresented people make up 46.7% of our global workforce, up from 45.6% in 2021.
[..] so far we have increased Black employee leadership by 44.1%
Seeing the increase in these numbers is indeed hopeful and refreshing in the context of today's workforce demographic. The CDO (Chief Diversity Officer) of Meta, Maxine Williams, stated that apart from the usual well-known perks that employees have when working from home (WFH), another unexpected benefit emerged. Not only the new employees could now originate and work from anywhere in the world, but the WFH opportunity also enabled Meta to make offers and hire people from underrepresented groups, which would not normally be able to accept such jobs for reasons that affect their communities in particular– in the US, some examples are women (including working mothers), people of colour, veterans, LGBTQ+ or people with disabilities; the report indicates that on a global level, women were most likely to opt for remote work. And, according to the report, when the WFH opportunity was offered to employees, workers from underrepresented groups were the ones more likely to opt for this. 
People coming from underrepresented communities are the most prone to microaggressions in the workplace, a topic widely discussed at various times in the past. The benefit of working from home offers them a layer of reassurance that they will not have to experience such disturbances in the workplace, and CDO Maxine Williams affirms that Meta takes pride in being able to offer their employees a safe and comfortable work environment through allowing WFH.
It looks like Meta doesn't just put a lot of effort into achieving a diverse workforce, but the company prides itself with the investments in making their people thrive at work by catering for their specific needs. In Facebook's Play Metaverse, the company offers a multitude of combinations for the Meta Avatars, allowing people to choose from a diverse range of skin tones or body shapes, or to even include their wheelchairs or hearing aids. Meta has also announced that they are focusing on making the Metaverse more accessible and affordable for a wider range of people, by working on creating a web-based version of the game which will allow users to access this from their common handheld devices.
The results of the report show a prevalent and quite familiar fact in the tech industry – like most other IT companies, the Meta employees are predominantly white and male. Though, Meta's efforts to overcome this cannot be denied.
While the core intention of increasing diversity and inclusion is moral, there is always a thin line between a good intention and the risk of stereotyping, misrepresenting, or appropriating different communities. Terms such as 'tokenism' and 'box-ticking' have a role in every play about how businesses approach the issue and the practices they choose to follow.
The company's efforts to improve representation may stem from various forces, but there is no doubt that they are partly a result of the criticism received over the years, together with a need to conform to nowadays' societal norms. With this in mind, the progress expected from their reports cannot be entirely dependent on their efforts to be inclusive, as there are also other general factors to take into consideration: are more people of colour choosing to study or have a career in the tech industry? Is female talent in tech more encouraged? Do businesses focus on increasing workforce diversity only on entry-level roles, and not on leadership-level roles?
As the journey of increasing diversity and inclusion is a challenging one, the conversation remains on-going. For many businesses, the introduction of these practices is still quite a new challenge. The need and want to deliver on this controversial talking point sometimes lead to efforts and actions that are purely symbolic, and in this amalgam of demands and opinions, Meta is taking small steps towards a more sustainable diverse workforce.
---
Photo Credits: rafapress / Shutterstock