By Anmol Irfan
In May, a French court sentenced six people for harassing a – then – 16 year old girl (now 18) and ordered them to pay €3000.  A year earlier, 13 people, ten men and three women aged between 18-30 stood trial in what has become known in France as the Mila affair (Affaire Mila in French). The case first started after Mila started receiving hateful messages and even death threats following two videos she posted in January 2020 November 2020 of the same year in which she went on explicit and expletive laden rants against Islam. The rants she posted were fuelled by attacks on her sexuality. Many Muslims, like many religious groups, believe that being queer or part of the LGBTQ community is a sin which has often led to homophobic campaigns by religious groups over the years. In some ways Mila's clash with Islam came as another example of those contentions but the matter quickly escalated. The most recent sentences were preceded by 11 convictions in July 2021 and Mila's case is commonly being referred to as a landmark case in France both because of its reliance on relatively recent 2018 Schiappa laws on cyber harassment  but also because of its controversial interaction with popular discourse around religious criticism. 
It is always easy to sensationalise a case such as the Mila Affair. Islamic discourse in France has long been headline-worthy for media outlets and Mila's case is being compared to the reactions of the 2007 Charlie Hebdo case where the long running satirical magazine was sued by the Great Mosque of Paris following the publication of offensive cartoons of Prophet Muhammad. Conversations around the right to criticise and blaspheme have long been politicised as much to the chagrin of many. French law legalises such speech. But what often slips out unnoticed from underneath all these political statements is the impact of those involved in such situations. Most media outlets have been quick to quote French President Emmanuel Macron who is in support of such conviction, as well as Marine Le Pen leader of the extreme right wing party National Rally (formerly known as the National Front). Others, who are worried about the growth of further Islamophobia in public spaces in France have taken an equally political stance. What has gotten very little coverage has been the power of the media to make things exponentially worse in the wrong hands.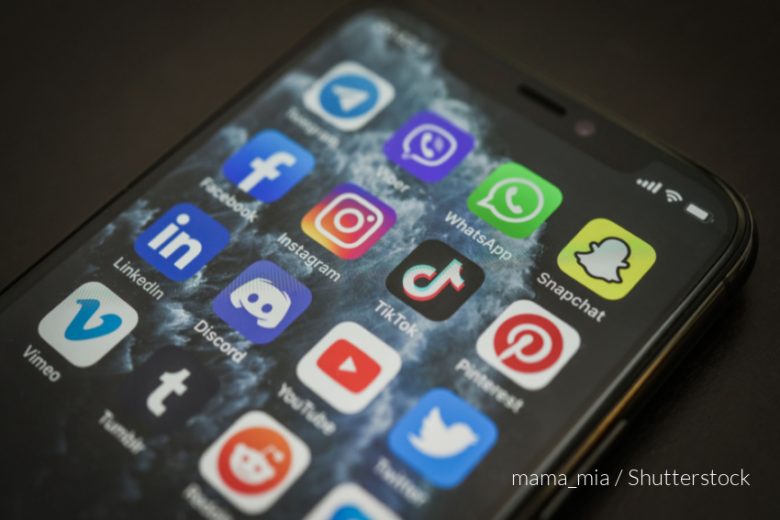 Mila, who was a minor when the case started, had 10,000 followers at the time she made her videos. While France may legalise the right to blaspheme, a lot of legislation around the world may need to realise that our understanding of information sharing needs to be revamped under these newly growing digital spaces. Sharing criticism about a certain religion may be harmful in its own right, but when the audience numbers is thousands it risks becoming a targeted campaign. No one would disagree that that is a lot of power and influence for such a young girl to have – and she is not the only one. The rise in child stars and influencers has raised questions about the safety of minors in such unregulated settings. While this is hardly a justification, many of the young people who got involved in the online hate campaigns said they thought the comments would be anonymous leading to questions about the kind of digital literacy that is lacking amidst young people, despite their increasingly digital lives. And this lack of digital literacy can extend to Mila as well, who became a part of a national level campaign with one video. 
The politicization of the case can be seen by the fact that only one source at the time of the writing mentioned that the defendants identified with different faiths and were not all Muslim as is being implied by the Islam vs France debate that has taken hold in the aftermath of this case. In one instance, the French Justice Minister very poignantly pointed out that the right to blaspheme or criticise in France should not be made a point through the words of a 15 year old girl: "I acknowledge the right to criticise religions but I'm absolutely against keeping a secularism debate through the words of a 15-year-old girl." When reminded of the support Mila enjoys through the hashtags "I'm Mila," she responded, "I'm absolutely not Mila. What would people say if she spoke like that to her family, teachers, or neighbours? Please have some respect. Criticising a religion does not prevent anyone from doing this respectfully and rationally. I will not be involved in a freedom of expression debate sparked by a disrespectful teenager's words."
And while the use of the Schiappa laws is landmark indeed, it is important to note the punishments – and the subsequent public shaming that these defendants have had to face – in the context of France's current landscape. In January this year, France saw the start of the #HandsOffMyHijab movement on social media following renewed legislation banning veils and hijabs in public spaces. The laws were called out to be part of a "systemic deprivation" of a certain group by Twitter users. For leaders like Macron to demand better restrictions on social media content against racist, sexist and homophobic content but deliberately ignore the issues that can come about as a result of islamophobic content shows just how political this case has become.
It is very much possible to call for Mila's protection and advocate for punishment against cyber harassment while also acknowledging a growing islamophobic movement in France because when looking at the case itself, it is clear that the two stem from the same issues, and pitting them against each other serves no-one but those in power looking to further their agendas.
---
Photo Credits: mama_mia / Shutterstock