By Roxane Biedermann
Hashtag Generation, MDI's partner in the project 'Get The Trolls Out! Sri Lanka', conducted an in-person roundtable event on 20 September in Colombo, Sri Lanka.
For the past few months, Sri Lanka has been going through an unprecedented economic crisis that is causing high inflation, rising commodity prices, power shortages, and scarcity of fuel. In the context of shortages of many food products, fuel, medicine, and other essential items, protests broke out in March 2022 and became mass protests in April and July 2022.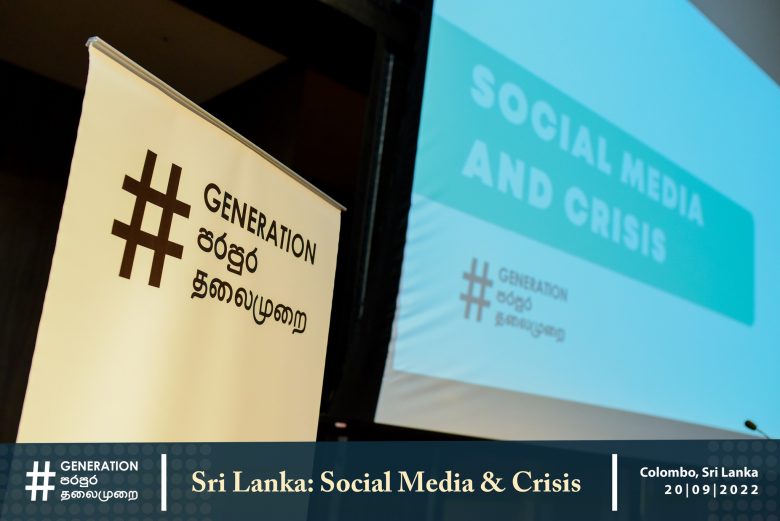 Key findings highlighted at the 'Social Media & Crisis' roundtable event
Hashtag Generation's monitoring team has been analysing the social media space with particular attention during the past months. During the 'Social Media & Crisis' event they presented the narratives which were observed through their social media monitoring between January and August 2022.
Among the main findings, the Hashtag Generation monitoring team stressed that women were the most targeted group during this specific period. The women who were targeted the most are women politicians and activists who were harassed online. They noted that harassment on social media against activists increased significantly since June 2022, and they observed a large amount of coordinated inauthentic behaviour, especially driving targeted disinformation campaigns.
Participants of the event included representatives of local CSOs, international NGOs and international bodies such as the UN, the European Commission, which funds 'Get The Trolls Out! Sri Lanka', social activists, and prominent journalists. They were all brought together to hear and discuss the key narratives that got traction during the crisis period, and the main harmful narratives including incidents leading up to hate speech and disinformation.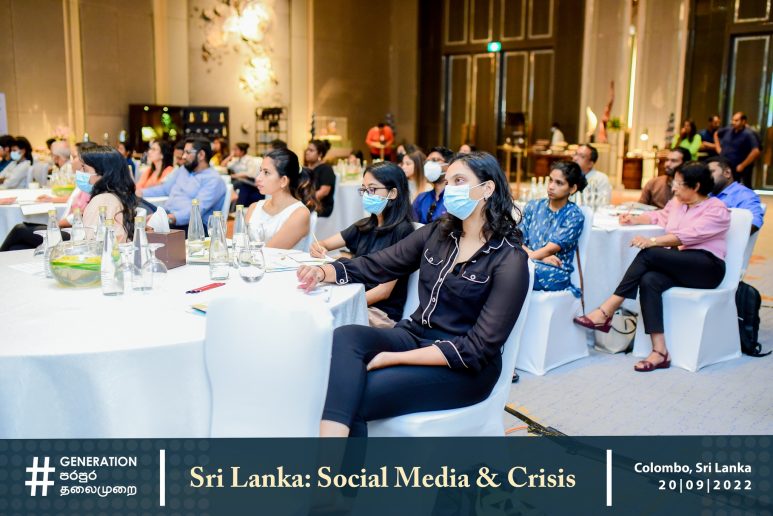 Shared areas of concerns and conclusions
In the afternoon, the event turned into a dialogue on proposed regulations that could curb freedom of expression in Sri Lanka. The discussion was led by Hashtag Generation who shared their intention to publish a statement suggesting the government to take measures to protect freedom of expression, without imposing new draconian laws on social media. Hashtag Generation is currently working on the suggestions mentioned during the event and will shortly make the statement public.
Participants expressed concerns about the way social media platforms are being used to target activists and pro-democracy campaigners. A shared insight was the great role played by social media companies, who should better respond and be more proactive when it comes to the harmful narratives observed online. Another concern was the lack of local staff among social media moderators and the limited understanding of the local dynamic and evolving social-political issues that are very specific to Sri Lanka, which poses a challenge in content moderation for most platforms, especially YouTube.
The main conclusions outlined by this most timely dialogue were the need for democratic engagement in the online space and more accountability from social media companies for the harm perpetrated on their platforms.