Date: July 2009
Country: Morocco
This booklet is a record of the speeches and debates from the 'Inclusive Media for Inclusive Societies' event, which took place in Rabat, Morocco, over two days in July 2009, when 150 media experts and civil society representatives from Morocco, North Africa & the Middle East and Europe shared their views on respon­sible journalism and the role of media as a forum for national dialogue in the North Afri­can context.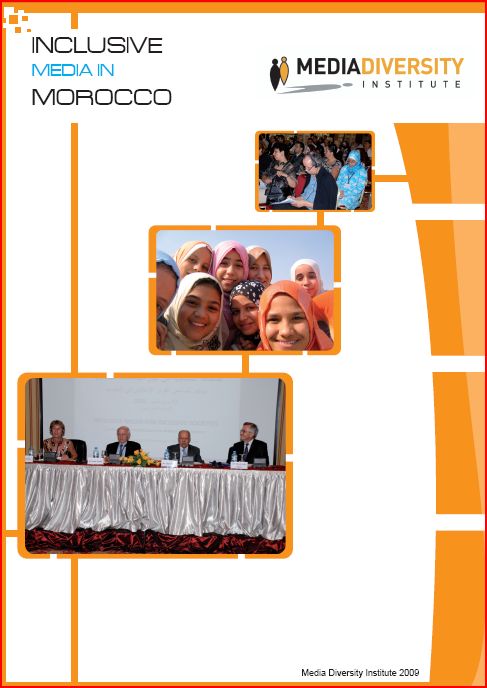 During the first day of the conference, media decision makers had the opportunity to discuss the media's responsibility, and the legal, ethical and financial reasons for inclusive reporting. It opened dialogue on issues around di­versity and the need for a national code of ethics as related to inclusive journalism.
On the final day of the conference, there was a roundtable discus­sion on 'Public Space and Freedom of Expres­sion for all Moroccan Citizens in the Media', which was an opportunity for civil society representatives to discuss with journalists models for self-regulation, the responsibilities of the media in the national debate and professional provision of infor­mation as part of transparent government.
The booklet is intended to fulfil a number of roles; it is a document of record that reflects some of the key issues that the media and state bodies are tackling post liberalization of the press in Morocco; the booklet is also a useful reference book for students of comparative journalism, both in Morocco and abroad; and in addition, it provides a snapshot of issues, a baseline study, that can be used by both the media and government structures in the future to monitor progress.
The booklet is available to download in English and French.
 Inclusive Media for Inclusive Societies Publication ENGLISH
 Inclusive Media for Inclusive Societies Publication FRENCH