By Michael Gaskins
Unfortunately, once again, the Academy of Motion Picture Arts and Sciences is on the hot seat for its lack of diversity despite a historical representation of Asians. The multiverse-jumping "Everything Everywhere All at Once" garnered 11 nominations at the 95th Academy Awards. The film received nods for best picture, best actress Michelle Yeoh, supporting actress Stephanie Hsu, supporting actor Ke Huy Quan, and director Daniel Kwan and Daniel Scheinert. History was made when Yeoh became the first Asian lead actress nominee. But some critically acclaimed movies by and about Black people like "Till" and "The Woman King" missed out.
At the Golden Globes Awards in January, there were a few notable nominations and wins for Black actors in television and film. Unfortunately, the same wasn't true regarding Oscar nominations. One of the biggest snubs was "Till," a movie based on the true story of a mother who pursued justice after her 14-year-old son, Emmett Till, was lynched in 1955 after a white woman said he harassed her. Danielle Deadwyler, the film's star, won rave reviews for her portrayal of Mamie Till-Mobley, but she was not nominated. Deadwyler did receive a British Academy of Film and Television Arts (BAFTA) award nomination. "Till" Director Chinonye Chukwu accused Hollywood of "unabashed misogyny towards Black women" after her film missed out on an Oscar nomination.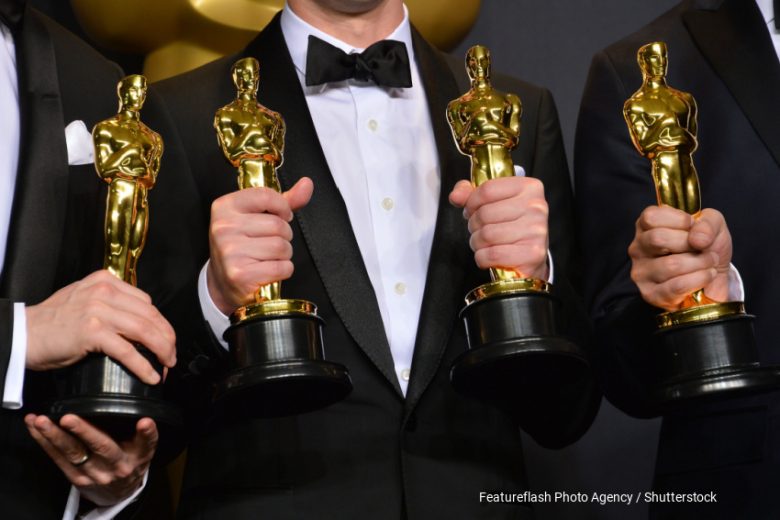 Meanwhile, many others questioned the best picture snub of "The Woman King." The film chronicles the story of the Agojie, the all-female unit of warriors who protected the African Kingdom of Dahomey in the 1800s. Oscar winner Viola Davis, who starred in the film, was not nominated for Best Actress, and Director Gina Prince-Bythewood did not receive a nomination for directing. Davis also received a BAFTA nomination. Deadwyler and Davis lost out to Cate Blanchett for her role in Tár. Another big snub, "Nope," the science fiction horror film written, directed, and produced by Academy winner Jordan Peele, didn't receive any nominations despite its leads Daniel Kaluuya and Keke Palmer receiving critical acclaim for their performances.
There were just two nominations for Black actors in major categories. Angela Bassett received a best supporting actress nomination for her role as Queen Ramonda in the Marvel Studios film, "Black Panther: Wakanda Forever". The movie grabbed four additional nominations, including Rihanna's "Lift Me Up" for best original song, makeup and hairstyling, costume, and visual effects. Director Ryan Coogler did not receive a nomination. For the 64-year-old Bassett, this is only her second Oscar nomination in her long-accomplished career. In 1993, she was nominated for Best Actress for playing Tina Turner in the biopic "What's Love Got to Do with It?" In a bit of a surprise, the other nod went to first-timer Brian Tyree Henry for supporting actor. Henry played James Aucoin in the film "Causeway", an amputee who bonds with a soldier, played by Jennifer Lawrence, recovering from a traumatic brain injury.
Since the first Academy Awards in 1929, this is the 83rd time film academy voters did not nominate a Black actress for a lead performance; for Black actors, it's the 74th lead-performance snub. Halle Berry remains the only African American woman to win Best Actress for her 2001 performance as Leticia Musgrove in "Monster's Ball". Also, that night, Denzel Washington won Best Actor for playing the drug-dealing corrupt police officer, Alonzo Harris, in "Training Day."
In January 2015, after releasing that year's Oscar nominations list in which all acting nominees were white, diversity and inclusion advocate and blogger April Reign was the first to tweet "#OscarsSoWhite." The hashtag started trending online and sparked  ongoing calls for the inclusion of Black and other filmmakers and performers of colour. Reign called for a boycott of the ceremony by those who cared about the fact that, besides a best picture nod for the Martin Luther King, Jr biopic "Selma" and a Best Director nomination for Alexander Iñarritu for "Birdman", there were no people of colour nominated in any of the major categories.
While Hollywood has made progress on diversifying talent and storytelling since the 2015 outcry of #OscarsSoWhite – when all 20 acting nominations went to white actors – the pace of change is not fast enough for both the famous and those waiting to emerge https://t.co/p8ul90JJb6 pic.twitter.com/A1C30kAiDT

— Reuters (@Reuters) March 6, 2023
In September 2020, the Academy rolled out new eligibility guidelines for Best Picture nominees, considered the top prize at the Oscars. There are four categories of inclusion standards aimed at promoting more inclusive representation and employment. Movies must meet the standards in two of four categories to qualify. The Academy also said it would triple its ranks of active members from underrepresented racial communities. By 2020, active members from those groups rose to 19%, up from 10% in 2015. It increased the number of active women members from 25% in 2015 to 33% in 2020. In recent years, the Academy has nominated Cynthia Erivo, Viola Davis, and Andra Day in the best actress category.
Can the Oscars Ever Overcome Hollywood's Diversity Problem?
It seems that, despite the progress, the Academy has a very long way to go. In an interview that was published at The College of Arts & Sciences at Cornell University, Associate Professor Kristen Warner says that despite the progress these "progressions can still only favor one racial group at a time".
Meanwhile, the lack of diversity nominations and wins is not just an Academy issue; the British Academy Film Awards is also under fire this year. BBC News reported last month that all 49 awards across all categories at the 2023 BAFTAs were given to white people. This is despite deliberate attempts by the BAFTA nominating body and ceremony production team to have more diversity. The BAFTA's were overhauled three years ago after all 20 acting nominees were white. The 2023 BAFTA Film Awards nominations were much more diverse than the winners' circle, with almost 40% of acting nominees being people of colour.
What does this lack of diversity mean for the Oscars and BAFTAs? Does the lack of diversity contribute to a larger racial and sexist bias? Both committees are working hard to increase diversity, but this year is proving otherwise. The same is happening with the U.S. Television Academy, which recently released its second annual transparency report on diversity. It revealed 75% of its member respondents are white.
During an interview with CBC News in 2016 Phillip Atiba Goff, Associate Professor of Social Psychology at said that "[p]eople who care about racial and gender justice really should care a lot about the [Oscar] nomination process and what's valued in Hollywood." It seems that in 2023 this quote still rings true.
Unfortunately, the 2023 Oscar nominations show both progress and regression for diversity. Progress for Asian actors and regression for Black actors. Diversity in films matters, as does recognizing and honouring stories about diverse people. Change is happening, but it may not be happening fast enough.
---
The Academy Awards Ceremony will take place on 12 March at 5pm EST
---
Photo Credits: Featureflash Photo Agency / Shutterstock