By Abdullahi Jimoh
Among the top rated print media outlets in Nigeria is Premium Times whose publisher is a renowned media specialist Dapo Olorunyomi. He co-founded the platform in 2011, with the spirit of holding authority accountable.
The platform is dedicated to regular news and investigative reporting from the lens of Health, Politics, Business, Education and other beats. In 2014, a separate platform under the media company was launched to intensify its investigative reporting. It is known as Premium Times Center for Investigative Journalism (PTCIJ) but has rebranded to Center for Journalism Innovation Development (CJID) in recent times. And this segment created Campus Reporter, a website where reports of campus journalists irrespective of their gender or religion and have got trained on investigative journalism, Data journalism and Ethics of journalism can be published.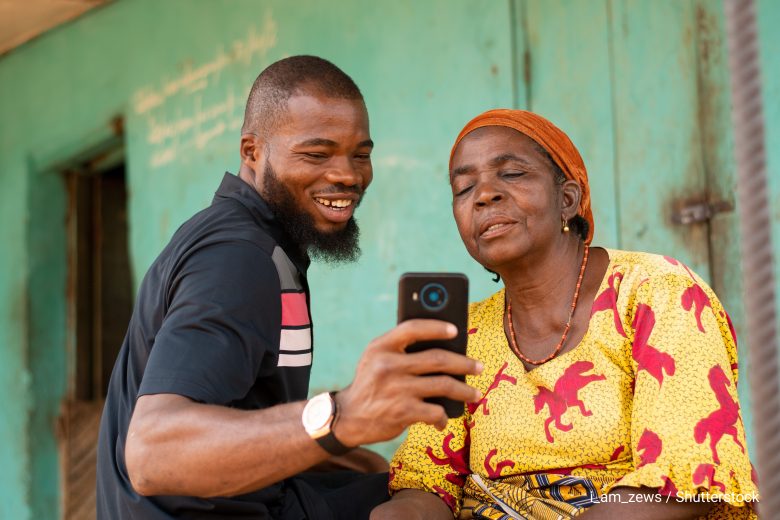 The project manager of the platform is Iretomiwa Dele-Yusuff. According to its facilitators, the platform was designed for the purpose of bridging the gap between teaching and practice of journalism and to set up the next generation of journalists across West Africa.
However, many talented young individuals in Nigeria's campuses have ventured into journalism in the light of their writing skill.These crop of students would then join their student-own press association which collaborate with the mainstream media organizations so as to have access to their professional journalists who will train them on various aspect of journalism whenever they are needed.
Faith Alofe – the first female president
Like her mentors and famous journalists, in persons of Adejumo Kabeer and Alfred Olufemi who have had more than 30 published reports on Premium Times while still an undergraduates at Obafemi Awolowo University OAU, Ile-Ife, Osun State, Nigeria, without studying journalism, Faith Alofe joined a student-own press association known Association of Campus Journalist (ACJ OAU) in 2018 when she was a second- year students at the said university.
" In 2020, I had an opportunity to enter mainstream journalism when I was selected for the Udeme project under Premium Times Center for Investigative Journalism, now CJID where I attended a week long in-depth training and worked with the project for a period of six months and all my story reports get published on the Campus Reporter and Premium Times" Faith told MDI.
Udeme is an accountability project of CJID, it is chiefly fashioned towards tracking and doing investigation on some uncompleted or abandoned community projects of the government to hold it accountable.
From 2020 till now, several training and mentorship that Faith had received served as a motivation for her to contest for the post of a president of her press association to break the 50-years old records of male hegemony.
" In 2021, I emerged as the first female president of ACJ OAU since 50 years of her existence. The members of the association had the opportunity to attend different mainstream media training and got several awards from different platforms" said Faith.
With her influence, she had a rare opportunity to intern at The PUNCH _the most widely read Newspaper in Nigeria. Interned there has helped her career a lot.
" I was tutored by seasoned editors in the newsroom. However, I ended my watch in June 2023 as a campus journalist and handed it over to another person. Now, I work with Roundcheck _ a youth lead fact-checking organization, fighting fake news and misinformation in Nigeria and other African countries as the Communication Manager and Team lead of the Volunteers Network where we train and mentor young people the nitty-gritty of fact-checking" she told MDI.
Caleb Ijeoma's career
Right from the beginning, Caleb Ijeoma is determined to be a journalist, he started journalism in 2017 at Abraham Adesanya Polytechnic.( AAP) Ijebu-Igbo, Ogun State, Nigeria. There, he founded the campus press association known as Union of Campus Journalist in his school in 2018. There he got the opportunity to be reporting for The Nation, another widely circulated national newspaper; its publisher is Vintage press. The newspaper has a Campus Life platform that is set apart for young student journalists across all the campuses in Nigeria where their stories from their various campus vicinities will be published.
" My first report for The Nation, I sent it and it got published in the national newspaper you know what it does, it gives you energy to keep writing especially when you want to sustain that passion" Caleb told MDI
The 25-years old graduated student of Mass Communication had more than 20 published reports in the newspaper that he had archived for future reference.The story that got him thrilled most because of its impact was the story of a physically challenge corps member of National Youth Service Corps (NYSC) whose disability did not hold back from serving his father land.
"It was published in February, 2022 in the newspaper. The report went far, that is what happens when you have a good report on a newspaper that is widely read. The report had a lot of impact in the sense that many people promised him a job as a form of sympathy to his condition" he said.
Caleb now, the Executive Director at Roundcheck could recall how his consistent writing for the daily Newspaper has positioned him to greater opportunities in the media space and strengthen his relationship with the editors of the newsroom while he was a student of journalism at Abraham Adesanya Polytechnic.
Meanwhile, realizing the potential of young student journalists across Nigerian campuses, many daily newspapers and online platforms have been giving them an avenue to showcase their writing skills through submitting features report to them from their schools for a proportional coverage purpose.
One of them is Tribune, a very old newspaper. Recently, it seeks feature reports from campus journalists. Before, it was not in the tradition of the newspaper to indulge campus journalists to write for it. But presently it has extended to them.