By Leah Brown
The media industry is experiencing a 20% decline in advertising and circulation revenues. Leaders are scratching their heads in despair. The Corporate Governance Institute (CGI) suggests that "diverse boards make better decisions and result in better outcomes and profits for big companies." Is the causal link between more diverse leadership and financial results the answer to improving media organisations' bottom line?
Advertising alone is not a silver bullet. In 2022 DMG Media, the Financial Times, and GB News each reported operating losses. "Dwindling newspaper and magazine circulations combined ha[ve] created a tough environment for the sector" and "the availability of up-to-date and free news stories online has led to consumers becoming increasingly reluctant to pay for news content". ITV's year end results note the current macro and geopolitical uncertainty. Public money support and VAT exemptions aren't enough for the sector to thrive.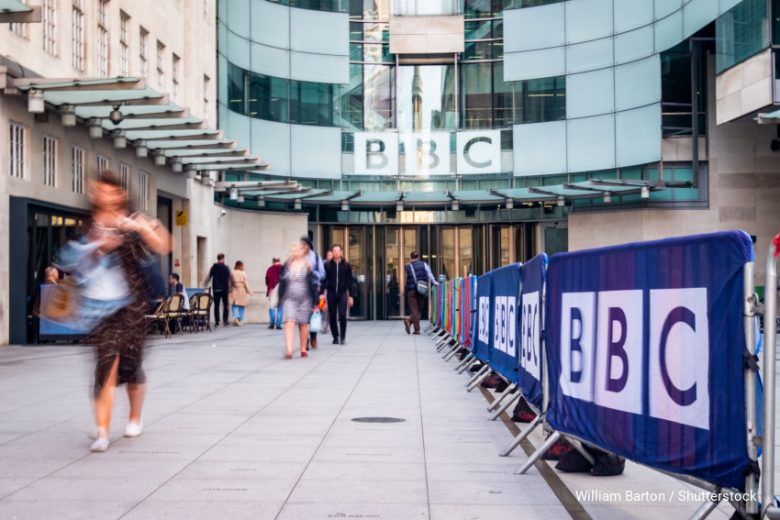 Ownership differs widely and three companies (News UK, Daily Mail Group and Reach) dominate 90% of the national newspaper market and 80% of the online news market. The BBC and Channel 4 are state-owned but the latter receives no public funding; it is funded entirely by its own commercial activities which makes it concerning that OFCOM and the Department for Culture, Media, and Sport have so much influence on the selection of board members at Channel 4.
The bare facts speak for themselves. The reason there is so little reporting on the statistics of board composition in the sector is that the numbers are poor and targets are too low.
Across the BBC, ITV, Channel Four, Channel 5, and Sky News, GB News, and print media, The Guardian, News UK (Times / Sun), The Independent and Evening Standard, The Telegraph, DMG Media (The Daily Mail, the i, Metro) and Reach plc (The Mirror, Express, Daily Record, Daily Star), The Economist and The Financial Times, based on publicly available information board composition is as follows:
| | | | | | |
| --- | --- | --- | --- | --- | --- |
| ORGANISATION | # Board Members | Board Vacancies | Women | BAME | Disabled |
| BBC | 14 | 3 (incl Chair) | 3 | 2 | No data |
| ITV | 12 | 0 | 5 | 2 (1 female) | No data |
| Channel 4 | 13 | 0 | 4 | 0 | 1 |
| Channel Five (Paramount-owned) | 3 | 0 | 2 | 0 | No data |
| Sky News | 4 | 0 | 1 | 1 | No data |
| GB News | 2 | 0 | 0 | 0 | No data |
| The Guardian | 11 | 0 | 6 | 2 | No data |
| News Corp (Parent of News UK) | 8 | 0 | 3 | 1 | No data |
| Independent and Evening Standard | 5 | 0 | 0 | 1 | No data |
| Daily Mail Group Trust (DMG Media) | 8 | 0 | 1 | 1 | No data |
| Reach (Mirror, Express, Daily Record, Daily Star) | 10 | 1 | 4 | 3 (1 female) | No data |
| Economist | 9 | 0 | 4 | 2 | No data |
| Nikkei (Financial Times) | 15 | 0 | 0 | 0 | No data |
| TOTAL | 114 | 4 | 33 | 15 | 1 |
Black, Asian, Minority and Ethnic or "BAME" is an out of vogue but not obsolete term, also the full representation of diversity. We only need look as far as the BBC's 2021-2023 Diversity and Inclusion plan to see that "without an equal focus on inclusion, increasing diversity can create as many challenges as it does benefits."
Jackie Driver OBE (Chair of SignHealth, a national organisation for deaf people), helpfully explains that "diversity is something that is; equality and inclusion are things that you do." This distinction is oft blurred. Board Apprentice, a not for profit social franchise dedicated to increasing diversity on boards globally, breaks diversity into (1) visible diversity traits; and (2) invisible diversity traits, noting that "in discussions around diversity, visible traits are often emphasized and include race, gender, physical abilities and age. Invisible diversity traits include, amongst other things, sexual orientation, religion, socio-economic status, education, neurodiversity and parental status".
Richard Hooper CBE, author of 2021 book "Making Meetings Work – The Art of Chairing" advises that the merits of thinking differently at board-level outweigh the alternative. As Chair, Hooper appointed a blind director defining that experience as "transformative" because it forced the board to think about disability in every meeting and to have an appreciation for engaging with the world from a completely different vantage point. He says emphatically "it's a mindset. Once you've got it, it's so simple."
The diversity on boards argument is not unique to the broadcast industry or the media. In the update to the 2017 Parker Review published by EY last year, former Chancellor Kwasi Kwarteng (then Secretary of State for Business) writes "never has there been a more compelling evidence base for the value of building diversity into business, all the way up to the Boardroom".
What's hampering progress? Raj Tulsiani, CEO of executive search firm Green Park, suggests there is a "will create change that drives innovation and reflects changing customer demographics but a[n] institutional lack of investment in the expertise to leverage lived experience or partner with expertise for commercial gain". In media particularly, the sector is regularly "accused of tokenism and performative measures."
The days of the cop-out are over. Driver asserts that "is not possible for organisations who wish to maintain a captive audience", who rely so heavily on targeted advertising, to "build trust with people". It is "paramount that customers have confidence and buy-into leadership". For them to do so requires organisations to "publicly express support for specific issues that resonate with the communities they affect."
And that's the point. It's nearly impossible to do that if boards don't look like, sound like or think like the communities they represent and affect. The proverbial "groupthink" is getting in the way of actively challenging the status quo to get better representation on boards which will ultimately move the dial on funding, and sure up the future viability of media organisations.
Fleur Bothwick OBE was interviewed for Lord Shinkwin's Able to Excel Report saying: "so many organisations are focused on gender and LGBT+, some also on BAME, but too few on disability, despite the stats". Few companies voluntarily report on board composition at a more detailed level and/or indicate how each director self-identifies, facts re-iterated in KPMG's Uncovering Social Mobility Report. There is still some way to go before "people with disabilities [are] equally represented in the boardrooms, newsrooms, and political chambers of the UK. Of course, this alone would not resolve the problems faced by millions of people with disabilities in their everyday lives. But it would help. It would bring understanding of the needs disabled people face right to the heart of decision making."
It's a cliche to say, "know your why", but Media For All reports that "diverse role models in senior roles, [is] considered vital to demonstrate to emerging talent that the industry can support longer term equality ambitions." The New Voices Programme asserts that the problem with board representation starts much earlier in the pipeline and "those looking to truly diversify the industry would be wise to start looking out for raw talent and potential, rather than work experience and connections." Despite Green Park's research being silent on disability as a component of diversity, Tulsiani suggests that these issues can be "improved fast either through thoughtfully diversifying board representation" so that younger diverse staff members tangibly believe that aspiring to leadership is realistic.
Tulsiani proffers that this is "much easier to do than [in] executive teams or investing in greater DEI confidence at the top". We can see that that is true. Management committees that report into the relevant group boards usually fare better on diversity metrics; great examples of this are the BBC Commercial Board, FT's Management Board, and ITV's Management Committee. On the whole, committees tend to have better and broader representation through promotion of internal talent or conscious recruitment processes.
The race to improve the bottom line ignores the reality that boards that aren't diverse don't have the skills to do it. Diverse boardrooms provide "adaptability and resilience, strategic thinking, stakeholder engagement, interpersonal skills and [appetites for] embracing change." Leaders recognise they have to be conscious about disability and diversity to reap the benefits of it, but as Hooper says, the fact that "you've [still] got to argue for it is really problematic in the year 2023."
In Driver's words, "no-one is better placed to challenge groupthink and privilege than a deaf or blind person, a person of colour, or dare I add, a woman". Preserving bottom lines beyond advertising revenues and licence fees and product diversification and paid streaming platforms, needs organisations to "change structures by inviting diversity onboard into leadership positions so that they influence and change way systems develop". Why? Because real wealth is created by "giving away power and changing the way you have always done things, whether that is in the delivery of services or improving customer satisfaction". The real failure, Driver argues, is not limited to leaders' attitudes to board composition, but that they have "failed to be organisations that prioritise a willingness to learn".
If media organisations see declining revenues and continue to take the same approaches that we have seen for the past 50 years, huge deficits will ensue and an unsustainable reliance will be placed on structures that have seen huge financial institutions fall like dominoes. It is incontrovertible that true diversity will contribute to a healthier bottom line. It will keep leaders accountable and prevent things from being swept under the rug, including any unwillingness to embrace the very board composition that will produce the change media organisations most need to survive.
---
Photo Credits: William Barton / Shutterstock