By Mihaela Stoica
The recently published Digital Youth Index Report by Nominet, which surveyed approximately 4000 eight-to-25-year-olds living in the United Kingdom, highlights the inequalities experienced within the digital world, and its impact on minorities.
According to DataReportal, the amount of hours we spend online, and particularly on social media, has increased remarkably in recent years. And of course, with more than half of our day spent on digital platforms, it is important to understand not only our usage patterns, but also the repercussions of these habits.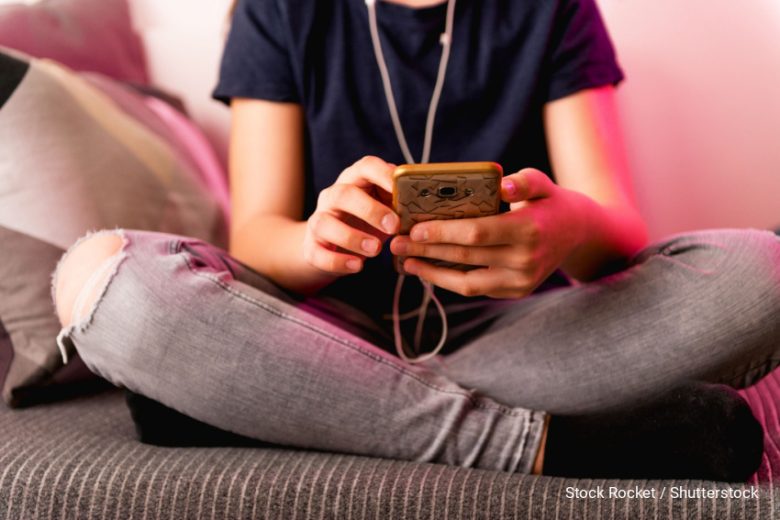 The Digital Youth Index Report reveals that more than half of young people feel that the impact of online time on their lives has been positive. Only 6% have experienced negative effects, and 41% reported no impact.
The numbers fluctuate when we start talking about minorities. People from the LGTBQ+ community, ethnic minorities or people with disabilities already face discrimination, and are inherently at a higher risk of experiencing the same discrimination in the online world, including being exposed to distressing content, such as hate speech, trolling, abuse, fake news, misinformation and other violent or sexual content.
There is a fine line between the benefits or liberation that online anonymity might offer, and the negative impact it can have. As the research shows, the vulnerability of minority groups grows as the cape of anonymity that one acquires in an online setting makes people more likely to attack, criticise or mock others without fearing the consequences of their actions.
"I think some groups are more exposed as hate speech in real life is no longer tolerated and will have serious repercussions, however, online it gives these hurtful people a mask to hide behind so they can preach their hateful content/ideas without facing any real repercussions to their lives," an 18-year-old male British Asian respondent told the survey .
According to the survey,95% of young people say they feel safe online, yet 4.2 million young people (29%) have experienced hate speech online. Around 1 in 4 young people have experienced violence (26%), trolling or abuse (23%), and/or sexual content (23%). Minority groups are most vulnerable to seeing negative content online, aided by the anonymity of the digital landscape.
When it comes to wellbeing, the survey found that 29% of young people have had their sleep affected from using the internet, and the number becomes higher for young people from the LGBTQ+ community (44%) and those people struggling with a mental health condition (41%). – The two groups also fared worse when it came to the negative impact of using the internet on young people's physical health, with 29% of the LGBTQ+ community and 27% of those struggling with a mental health condition saying their physical health is negatively impacted by their use of the internet and digital devices. That compares to 19% for overall young heterosexual people.
There is no doubt that the digital landscape is a great platform for LGBTQ+ people and other minorities to connect, seek support, or access opportunities that would otherwise not be available for them in the offline world. Though, it must be recognized that, as every light has its shadow, there are many situations when the digital space can become quite hostile. Dr Fernand de Varennes, the Special Rapporteur on minority issues, said  in a 2021 report compiled by the United Nations on the issue of increasing online hate that:
"Too often, hate speech is followed by hate crimes and violence. It can too easily prepare the ground for dehumanisation and scapegoating of minorities, and for normalising hate. We need to learn from history and place all our efforts in erasing hate speech from the online space."
With quick and easy information at the tip of their fingers, it has become only natural that many people resort to online resources. Inherently, an important aspect that comes into question is the wellbeing and safety that these online spaces provide and people's understanding of those.
The Digital Youth Index Report found that "three-quarters (73%) of young people state that they feel 'in control' of what they see online. They recognise the importance of taking steps to protect their security". Still, only 11% of these people have an easy time finding out how to filter their social media feeds. Nominet reports a clear distinction between the number of risks that young people are subject to, compared to the level of awareness they have about these risks. And this division might explain why young people generally seem to feel rather safe online , which may come either from their disconnection with the potential risks, or from their previous upsetting experience online which have shaped the way they self-regulate their online activities. The study points out that this digital division "is not a straight line […] the divide between the digital 'haves' and 'have nots' is complex; the spectrum of inclusion is neither binary nor static".
All this statistical information emerged as the UK government is debating the reintroduction of the Online Safety Bill, aimed at regulating online content in order to provide a safer digital space for children and young adults. The censorship that could come with the introduction of this bill has been widely debated and some think that it goes directly against Boris Johnson's plea on Twitter last year, while he was still Prime Minister, that "freedom of speech is at the very core of our democracy".
The value of this research is that it advances a better insight into how Gen Z perceives and uses the online space. It highlights the discrepancies in today's diverse society "amidst all the complexities of real life", that reflect and become amplified in the online world. It makes a public call to educators, policy makers, parents, users, and digital companies, and encourages all individuals to use this information as a starting point for improving their services and offering better support and accessibility.
---
Photo Credits: Stock Rocket / Shutterstock