by Angelo Boccato 
The third season of Aziz Ansari's Masters of None: Moments in Love on Netflix marks a decisive change of direction from the previous two seasons, as Ansari moves behind the camera, while his character Dev Shah only appears briefly in the show. The vibrant scenery of New York and the relaxed context of Modena are left behind in favour of the quiet of upstate New York, leaving Lena Waithe and Naomi Ackie on the central stage.
Lena Waithe, who alongside Aziz Ansari is also the co-writer of the third season, returns as Denise in a very different setting: she is now a successful writer, fresh author of a New York Times bestseller and married to Alicia, played by British actress Naomi Ackie.The couple lives what seems to be an idyllic life, surrounded by the quiet embrace of nature all around them. However, Alicia's desire for maternity will be the catalyst for an important change in the relationship, which will head in a very different place.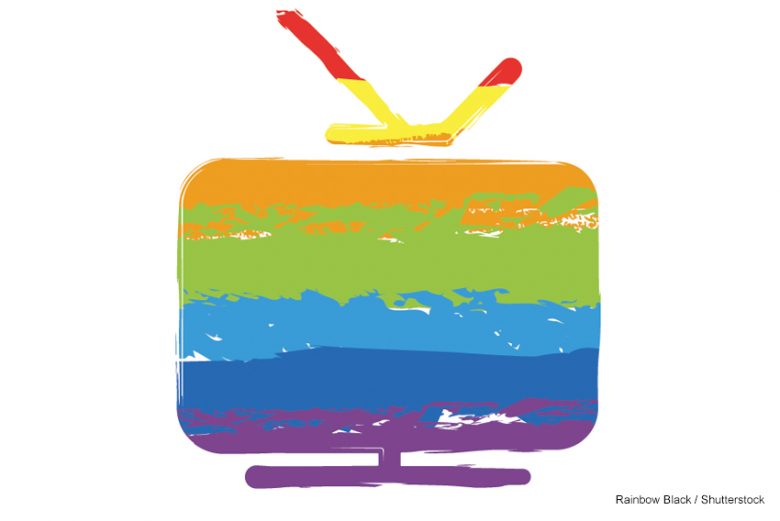 "Moments in Love" is a fitting title, as the series delves into the feelings and different shades of love, moving from Denise to Alicia's perspective, while everything around them collapses, changes and evolves.
The new series is part of a progressive shift behind the small and big screen in the US and the UK: the on screen representation of diversity within the LGBT community.
While successful shows like Modern Family have left an important mark when it comes to LGBT representation, they did not succeed in representing diversity within the LGBT community. Gay, lesbians, bisexual, queer, transgender and non-binary characters of colour were invisible or tokenised for a very long time.
"Increasingly, I think that there is a demand for more diverse portrayals and that started even before the Black Lives Matter protests which followed George Floyd's murder. To some degree, I think it was the response to Trump's presidency and his attacks on underrepresented groups kind of facilitated that as well. I also think that activists and people in social justice groups finally just said 'You've got to represent me'," says Michael Lavers, International News Editor at the Washington Blade (the oldest LGBT publication in the U.S as it was founded in 1969) and at the Los Angeles Blade.
If we think about a show like the excellent drama series Pose, we can see how much the  representation of diversity has progressed. Pose focuses on the African-American and Latinos LGBT dragball culture scene in the 1980s-1990s New York, alongside the impact of the HIV pandemic on the LGBT communities. The leading cast of the show is composed by transgender actresses Dominique Jackson, Mj Rodriguez and Indya Moore, as well as by actor Billy Porter, who has been acclaimed for his performance as Pray Tell, emcee of the balls and fashion designer, earning a Golden Globe and a Emmy Award. Billy Porter was also the first Black gay actor awarded with an Emmy, and the first to be nominated for one. The series itself has earned a Golden Globe for Best Television Series – Drama.
The fact that transgender characters of colour are played by transgender actresses is also quite innovative in itself.
"In the last five years, we have had Trump and the Black Lives Matter movement, with the whole recognition that we are not just LGBTQ folks, we might be Latinos, Indigenous, people of colour, non binary…this needs to be represented," Lavers tells MDI.
The British drama It's a Sin , on Channel 4, has also focused on the impact of the HIV pandemic in the 1980s-1990s in the U.K, featuring gay characters of colour like Roscoe and Ash, played respectively by Omari Douglas and Nathaniel Curtis.
"I was a great fan of The Real World growing up ( a reality show on MTV which started in 1992) and the first gay character that I recall seeing was Pedro Zamora, a gay man from Cuba with HIV who was in the cast of the Real World: San Francisco. [Zamora] died not too long after that," says Lavers.
"It was the first time that I ever saw a gay character portrayed as his authentic self, with all the problems he had, his health, his HIV status, he talked about leaving Cuba when he was a child. He was groundbreaking as he showed his life to America, and I think that anytime you put visibility to something, it changes hearts and minds and we see that, almost three decades later, it has changed so many attitudes towards LGBTQ rights, not only in the US, but around the world," Lavers continues.
The shift on this front is not limited to streaming services and the small screen, but it is also expanding to the big screen and contexts like the Marvel Cinematic Universe.
In the upcoming Thor: Love and Thunder by Taika Waititi, Valkyrie (played by Tessa Thompson) will be looking for her Queen; Thompson has also revealed that she is attracted to both men and women in real life. Chloè Zhao's The Eternals which will be released in theatres this autumn, will introduce the first Black gay MCU superhero, Phastos, played by Brian Tyree Henry. 
There is certainly still a lot of work to be done in order to ensure that promoting diversity within the LGBT communities on screen is not reduced to a "ticking the box" exercise, that LGBTQ+ characters of colour are not tokenised and that they are given proper space and range. The success and acclaim that Moments in Love is receiving as well as the success of Pose and It's a Sin, shows that there are several steps taken in the right direction.
---
Photo Credits: Rainbow Black / Shutterstock