By Dina Newman
Shocking images of the past days, documenting numerous terrorist attacks by Hamas against Israeli civilians will haunt us for years to come. The death toll on the Israeli side alone exceeds a thousand people, while at least 3,300 people have been killed in Gaza since Israel launched retaliatory air strikes.
These events have been deeply traumatic for all, including tens of thousands people who recently arrived from Russia to Israel fleeing the war against Ukraine. Representing 15 per cent of Israel's population, Russian speakers are the second largest linguistic minority and a distinct cultural group. They have their own news outlets, including a TV channel, a radio station and a number of online media resources. Many journalists and politicians also run personal blogs attracting thousands of readers.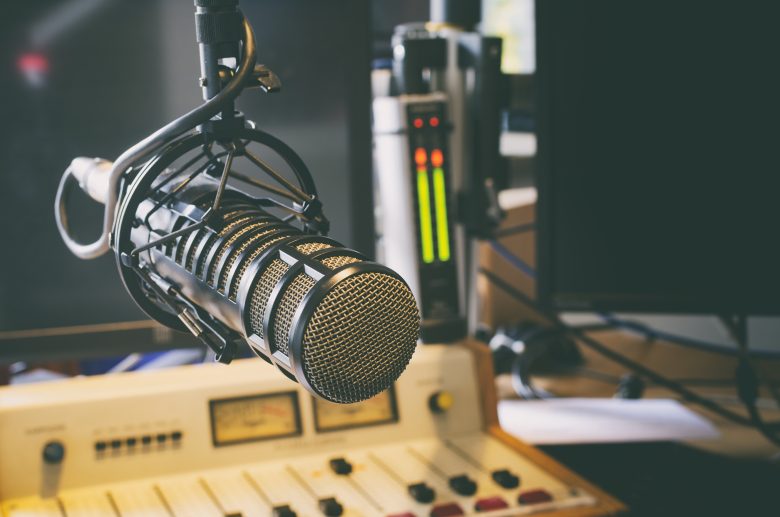 Patriotism Conflated with Nationalism?
A common Israeli stereotype is that Russian speakers are slow to integrate. In the past week, this stereotype was shattered: patriotism and determination to fight the enemy is the most striking theme in all Russian language Israeli media resources. Countless stories of personal courage, with names and photos, are shared on social networks. A popular joke goes: "What do Russian mobilisation and Israeli mobilisation have in common? In both cases, Israel's Ben Gurion airport is full: with Russians escaping the mobilisation, and with Israelis coming home to fight".
At the same time, Russian language Israeli media are prone to describing the Israel-Gaza war in nationalist terms, even though Arabs of various religions account for 21 per cent of Israeli population. Lutschee Radio, a popular Russian language radio station, calls this conflict "a conflict between Jews and Arabs". At the same time, the radio hosts say that "it is not a religious conflict" and warn against blaming all Muslims for the terror attacks: Islam, they say, is not equal to terrorism.
Israeli media does cover distress among Arab Israelis some of whom have family in Gaza – but this angle has barely been explored in the Russian language media. Stories of Israeli Palestinian victims and heroes do not get much coverage either. Only one or two Russian language Israeli media outlets shared the officially confirmed story of Awad Darawshe, an Arab Israeli paramedic who was helping the wounded during the music festival near Kibbutz Reim and was shot dead by Hamas.
A Russian speaking blogger from Ashdod and a Facebook group Positive Israel praised a Bedouin driver called Josef who did not drive away at the first sight of danger, but waited for as many young people as possible to board his bus before driving everyone to safety. Josef's photo was posted in the group, but his story has not been shared more widely.
Bedouins are considered one of the better integrated among Palestinian Arab communities and they serve in the Israeli army. Many of them suffered during the Hamas terrorist attacks and the Israeli government has even set up a telephone line to support the Bedouin community. However, the Russian language media reports about the Bedouin role in the current war are patchy and conflicted. For example, a Telegram channel by an expert on Arab affairs, Ksenia Svetlova carries a story about Israeli Bedouins helping the Israeli army to find Hamas militants. At the same time, the Russian language Telegram channel of Kol Israel carries a video allegedly showing Israeli Bedouin soldiers happy about the Hamas attack.
The death of a senior Israeli army commander, a Palestinian from a Druze village, has not been covered in the Russian language media.
Destruction of Hamas or Revenge against Gaza?
Following the attacks, most Israeli media focused on the need to destroy Hamas, admitting that the job won't be easy due to the presence of the civilian population in Gaza. Lutschee Radio, a Russian language radio station, offers its comment on the calls for revenge from the Russian speaking Israelis: "It is pleasant to see ruined houses and warehouses in Gaza, but it makes no difference to Hamas: all their military installations are kept underground".
The outcome of the air strikes on Gaza, which have claimed many lives and left over 300 thousand homeless, are documented, among others, by the BBC's Rushdi Abualouf, – but not widely discussed in the Russian language media in Israel. Instead, most media outlets call for a speedy ground invasion.
What would an invasion of a densely populated Palestinian enclave look like? In his piece, a former senior military commander Giora Eiland suggested sending all Gazans to Egypt or "to the seaside", to vacate all UN run schools and the main hospital, then bomb Gaza thoroughly in order to destroy the underground bunkers used by Hamas, and to "turn Gaza into a desert". All humanitarian aid should be cut off, according to Eiland, and in fact a serious humanitarian crisis in Gaza is necessary to achieve the objective. All international pressure to exercise restraint should be ignored as an expression of "false humanism". Eiland's plan lacks precision which one would expect from a professional security expert. Yet, over 2000 likes, nearly 500 enthusiastic comments and hundreds of shares of the Russian language version of the post testify to the general mood among Russian speaking Israelis.
Those feelings are shared by many Russian speaking intellectuals who are not based in Israel. Writing in Novya Gazeta Europe, a Russian opposition paper, Kirill Fokin reports: "Immediately after the shock and the empathy towards the victims of the attack… we have seen the calls for reprisals, for blood, for revenge".
He quotes Tamara Eidelman, a popular historian and opposition blogger who is not based in Israel and who shared her feelings of hate on her Telegram channel.
Meanwhile Alexandra Garmazhapova, an antiracist campaigner, has called out an openly racist statement from a former Israeli diplomat Arkady Milman. Drawing parallels between Hamas' terrorist act and Russia's aggression against Ukraine, Milman says in his interview to a popular Ukrainian Youtube channel: "this is a beastly, Buryat-like, instinctive hatred, a psychopathic instinct to destroy everything, like in Bucha". Milman positions himself as an expert on Russia, yet here he is repeating a racist trope about Buryat ethnic minority as Russia's most bloodthirsty soldiers in Ukraine. Buryats are a relatively small ethnic group of Mongolian origin who live in Eastern Siberia. Most allegations about 'Buryat atrocities' came from the Ukrainian town of Bucha near Kyiv.
"Today's calls for the bombardment of Gaza remind me of my childhood and the calls on Russian TV to bomb Chechnya", says Garmazhapova.
Anger at Russia's failure to support Israel
Until the recent attacks, the Israeli government toed a careful line in its relations with Russia, and Prime Minister Many Russian speaking Israelis openly supported the Russian president. This is no longer the case.
Russia's official media has failed to condemn Hamas's terrorist attacks, while looking forward to Washington scaling down its military aid to Ukraine.
Moscow's failure to condemn the terror attacks and its rapprochement with Iran, Israel's arch enemy, has led to numerous speculations in the Israeli media and on social networks that Russia was directly involved in the attacks, though no proof has been offered so far.
Israeli Russian language media are widely quoting and sometimes misquoting a Hamas interview on Russian TV where a spokesman says that Russia has allowed the production of bullets for Kalashnikovs in Gaza. According to the same Hamas spokesman, Russia did not know about the plans for the attack, but is "sympathetic" to Hamas.
Unconfirmed claims that Russia provided GRU instructors to Hamas and sent its Wagner militia are doing rounds on social networks. Lutschee Radio even published a video of the Hamas attack on its Telegram channel, asking listeners if they can hear Russian speech on the recording, and most respondents claim that they do.
Such a post from a professional media outlet only serves to encourage further speculations. Numerous commentators have pointed out that no direct evidence of Russia's involvement in Hamas' attack has been found, even though Russia is likely to benefit from it.