By Hannah Ajala
The recently released report by the Commission on Race and Ethnic Disparities caused a widespread conversation after a read through many of the claims shared in the 258 paged document. In short – the report concluded that although racist acts do take place in the UK, the UK itself is not 'structurally racist'.
This last line brings back memories of the comment Number 10 advisor Munira Mizra made last year. Mizra who is working under Prime Minister Boris Johnson, became a talking point last summer shortly after the Black Lives Matter protests across the UK. She is responsible for the setting up of the new government commission on racial inequalities, and expressed doubting the existence of institutional racism, condemning previous inquiries for fostering a "culture of grievance".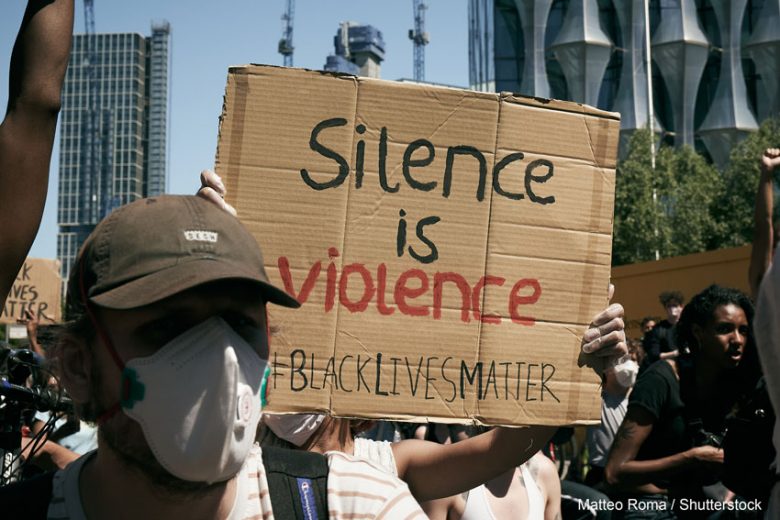 In response to this, The Institute of Race Relations thinktank said in a statement shared with the Guardian that it would be hard to have confidence in the commission's outcomes following on from this opinion shared:
"Any enquiry into inequality has to acknowledge structural and systemic factors. Munira Mirza's previous comments describe a 'grievance culture' within the anti-racist field and she has previously argued that institutional racism is 'a perception more than a reality'," a spokesperson said. "It is difficult to have any confidence in policy recommendations from someone who denies the existence of the very structures that produce the social inequalities experienced by black communities."
When comparing last summer's comment that were made by someone directly linked to the British Government to the results of the Race Report that was supported by the current government, the results are certainly not very surprising. It often feels like another smack in the face being part of a community driving towards more diversity and inclusion, and then being fed this information. Not only did we see this in our government, but in the world of journalism and media.
A few weeks before the Race Report was published, Ian Murray, former executive director of Society of Editors, was interviewed live on Sky News being asked if the UK press was racist, following on from Meghan Markle's interview where she shared her experiences of constantly being racially targeted by the press. The former director replied 'no'. The society had issued a strongly-worded statement following Harry and Meghan's interview with Oprah Winfrey in which it said it was "not acceptable" for the couple to make claims of racism in the press "without supporting evidence". And it went on to say the UK press was not racist.
I couldn't help but share my disappointment in this revelation. Ian Murray personally invited me onto a panel last year to which I was unable to attend. The panel was titled – Diversity in the Newsroom: If the time for talking is over, what action should be taken to achieve tangible results?
It made me deeply question the need to have people like me on these talks just for the sake of it. If these organisations and journalists within them have not even educated themselves on the institutionally racist systems British journalism is built on, then working towards catering to our ever growing and diverse audiences as much as possible won't be as effective. That's meant to be our jobs as journalists. All of us.
Nadine White is the UK's first Race Correspondent, currently working for The Independent, and tweeted her experiences leading up to the report being published: 'Despite my numerous requests for updates over the weeks (months) about when the report will be published, the govt did not send details of the Race Commission's report to me – the only Race Correspondent in the UK. But other journalists received it.'
Despite my numerous requests for updates over the weeks (months) about when the report will be published, the govt did not send details of the Race Commission's report to me – the only Race Correspondent in the UK. But other journalists received it.

— Nadine White (@Nadine_Writes) March 30, 2021
This is an example of why platforms supporting Black journalists must exist. The blatant exclusion and gaslighting is becoming more transparent in British journalism today, and it must be stopped.
We need to move past the same mundane question many of us are becoming increasingly tired of hearing – 'does racism exist?' It should no longer be a debate, but rather a much needed discussion about how those in powerful positions as we have seen – are playing a part in trying to prevent change from progressing.
How do you prevent change? Deny the problem exists. Force affected people to expend their time and energy, proving the problem exists. Continue to deny the problem exists. Hint at change, then recede further back, a tactic aimed at killing hope.
We now have a clearer understanding of how the Race Report was an amalgamation of how Britain views racism, and the dangers of refusing to accept its existence. Doreen Lawrence, who campaigned for 18 years for justice after her son Stephen was murdered by racists, has said a government-commissioned report that claimed the UK no longer had a system rigged against minorities could allow racism to flourish.
This has the ability to flourish in our workplaces, and could almost make us go backwards in time again, when there would be no question or worry of all white newsrooms for example. We must continue to fight for our truth in every sense of the word. A report does not conclude the final say for our realities, experiences, and hopes for institutional racism to be a thing of the past one day.
---
Photo Credit: Matteo Roma / Shutterstock