This article originally appeared on Get The Trolls Out! Dig Deeper Series.
---
The escalation of violence in the Israel-Gaza conflict in May has fuelled incidents of hate crimes and hate speech against Jewish and Muslim people across Europe. In Germany, far-right media have blamed Muslim refugees and migrants for having "brought" antisemitism with them when they migrated. This is both a historical distortion and data fabrication.
Numerous pro-Palestine rallies took place in German cities in May, responding to the intensification of tensions in the Middle East, with thousands of people gathering to protest Israel's bombardment of Gaza. While most were respectful and peaceful, several antisemitic incidents occurred during or after some rallies. In Gelsenkirchen, Hamburg and Bremen, anti-Jewish chants and attacks to synagogues happened under the pretext of criticising Israel. These were widely condemned by political and religious leaders, with local Muslim communities distancing themselves from the antisemitic actions.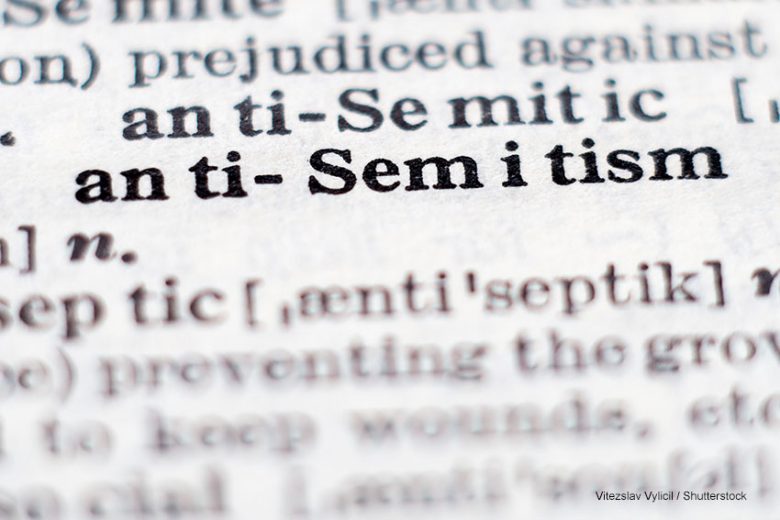 Nevertheless, in far-right media outlets there is no mention of condemnation from Muslim leaders. In fact, the nationalist groups took advantage of the antisemitic outbursts to spread hatred against refugees.
The far-right Alternative for Germany (AfD) said that antisemitism in Germany was brought in by refugees. "Imported antisemitism is a shame for our country!", said Alice Weidel and Alexander Gauland, AfD members of parliament. The AfD-affiliated Deutschland-Kurier newspaper published the full video of their statement, and a short piece that used inflammatory language against refugees, alleging that they are at the forefront of a "riot" by an "antisemitic mob […] unabashedly raging in Germany's cities."
This is a common accusation, especially in Germany, where the far-right has consistently whitewashed their past while fuelling hatred against refugees, accusing them of being antisemitic. The conservative magazine Focus claimed that all Muslims hate Jewish people because "hostility to Jews is […] part of Islam" and "create Muslims' identity". This claim is an outright fabrication, demonstrating no knowledge of Muslim culture, history or religious beliefs, which places Muslims at risk of violent discrimination. 
There is also a frequent claim in far-right circles that the majority of antisemitic hate crimes in Germany are perpetrated by Muslims. In an interview, AfD politician Jörg Urban said that "according to reports of the victims, about 80% of the perpetrators are migrants and Muslims".
But police figures shows that this is not true, and that about 95 percent of anti-Jewish hate crimes every year are committed by right-wing extremists. While some have criticised the way the police categorises politically motivated crimes, the margin of error is not likely to overturn the results completely.
Another problem with claiming that antisemitism comes to Germany with "immigration and Islam" is that it hides the terrible history of antisemitism in Germany and Europe. In recent years, the German far-right has increasingly included support for Israel into their ultranationalism. In doing so, they downplay their role in the Jewish persecution which culminated in the Holocaust, and they pursue their anti-immigration and anti-Muslim agenda.
Like many other European far-right parties in Europe, the AfD formally opposes antisemitism and proclaims to strongly support Israel, but its members have been caught denying the Holocaust, or diminishing the atrocities of Nazism, and the long history of antisemitism in Europe, by calling the Nazi era "a speck of bird shit in more than 1,000 years of successful German history". Unsurprisingly, the AfD party is largely rejected by the local Jewish community.
What we can conclude from the antisemitic incidents that occurred during or after pro-Palestinian rallies in Europe is that antisemitism is also found among some who claim to support the Palestinian cause, not that Islam is inherently antisemitic.
Citing the suffering of Palestinians to justify hatred against Jewish people is an exploitative form of discrimination that should be strongly condemned. Similarly, the tackling of antisemitism should not perpetuate hatred against migrants and Muslims. While it is crucial to speak out against antisemitism, including identifying its perpetrators, placing collective blame on Muslims is morally and factually wrong, and can serve to exculpate right wing groups from guilt.  
---
Useful Resources
Get the Trolls Out! – a project led by Media Diversity Institute – publishes various resources relevant to the campaign to combat diverse forms of hate speech, including antisemitism, Islamophobia, anti-Christian sentiment, and attempts to turn public opinion against migrants and asylum-seekers. For more see this link.
Resources on: Antisemitism
Resources on: Conspiracy Theories
Resources on: Islamophobia
---
Photo Credit: Vitezslav Vylicil / Shutterstock