By Hannah Ajala
To some it is just a colour, to many others, it is an ethnicity, an identity, and a proud statement in times where racial tensions are on a high, and global conversations about race are becoming more prominent and are addressed regularly.
Black is becoming a lot more of a political and identity driven term, which is almost reclaiming its meaning over centuries of racism, segregation and oppression. Over the years not only have we seen the reference of the racial group being capitalised, but it has come with strong reasons as to why.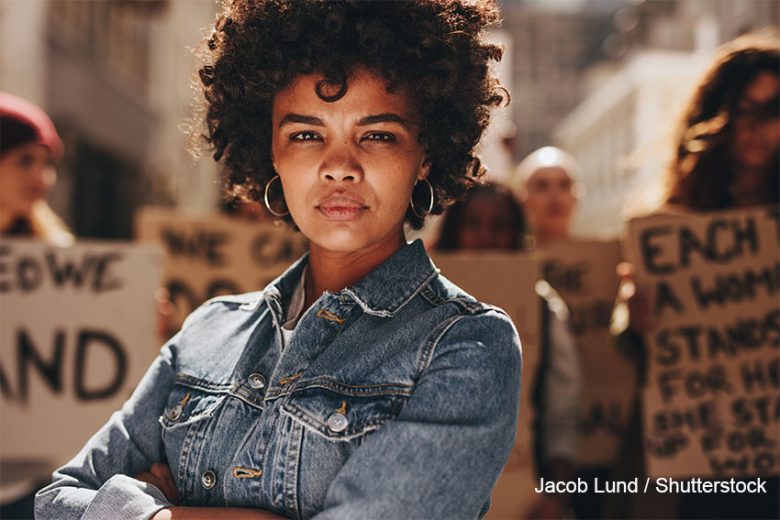 The New York Times first made an attempt to capitalise B in black – nearly a century ago. From the 1850s in the United States of America post the abolition of slavery, those who were not from the racial group seemed unsure of how to properly address Black people. Those from African descent were commonly referred to as black, negro, mulatto, quadroon or octoroon. It was only until 1930 when the Census Bureau of the United States offered negro as a category.
This slow-moving progress shows just how slowly any progress has been made. It did not just end with slavery, but understanding that although the past treatment Black people endured during slavery has been painful and unforgiveable for many, we should not expect any mistreatment or further segregation for the next generations to come. Sadly that is not the case. This could be down to a strong lack in understanding of the general needs of the Black community.
During the time of this debacle of trying to decide how to classify Black people, many of them did speak up. William Edward Burghardt Du Bois was an American sociologist, socialist, historian, civil rights activist, Pan-Africanist, author, writer, and editor born in the 1860s. Du Bois grew up in a relatively tolerant and integrated community, and after completing graduate work at the University of Berlin and Harvard, where he was the first African American to earn a doctorate, he then became a professor of history, sociology and economics at Atlanta University. He was also one of the founders of the National Association for the Advancement of Colored People in 1909, after becoming a strong advocate for wanting equal rights for Black people.
Du Bois had started a letter-writing campaign asking publications, including The New York Times, to capitalize the N in Negro, a term long since eradicated from the newspaper publication's pages. "The use of a small letter for the name of twelve million Americans and two hundred million human beings," he once wrote, was "a personal insult."
The Times turned him down in 1926 before coming around in 1930, when the paper wrote that the new entry in its stylebook — its internal guide on grammar and usage — was "not merely a typographical change," but "an act in recognition of racial self-respect."
So what is the disconnect here? Why aren't the pleas and requests of non-white people known to be shunned and dismissed? And what's the key importance of why we push for certain things to be corrected?
Dorothy Tucker is a renowned journalist from Chicago, where she has been a reporter for CBS 2 Chicago since 1984. She is currently a reporter on the station's 2 Investigator team, and is President of the National Association of Black Journalists. Given that this topic of conversation regarding capitalising the B in Black became heavily prevalent in the U.S., Media Diversity Institute asks Dorothy about the Black community reclaiming their identities.
Hannah Ajala: Is capitalising B in Black important now, just as it was back then?
Dorothy Tucker: Capitalising the B in Black will and should always be important. It is a simple but powerful way to honor and recognise the impact and presence of the Black community and culture. Our organisation, The National Association of Black Journalists, has encouraged the news and media industry to embrace capitalising B, because it shows respect to the Black diaspora. We are so much more than a color. We are people with a profound legacy that has made profound contributions in every corner of this world.
Hannah Ajala: Is this the least the Black community deserves?
Dorothy Tucker: The Black community deserves equity. It is not something that should be given, it is something that is owed. Our culture deserves to be properly and fairly recognised. Capitalizing the B in Black is just one small step to greater and meaningful change that needs to happen in newsrooms around the world. Black journalists and media professionals need to have equal access to all levels of the industry, from production and reporting to, more importantly, executive management.
Hannah Ajala: Could capitalizing B begin to spark more important conversations?
Dorothy Tucker: We have already seen it spark important dialogue, as we have helped various newsrooms understand the important role this effort can play in honoring, respecting, and connecting with Black newsroom staff and the communities they serve. It's about acknowledgment, fairness, and a willingness to celebrate our journey and our impact.
As one the debate on Critical Race Theory in the US and elsewhere is getting more and more heated it is important to understand the importance of issues such as the capitalisation of B in Black for the Black community. It all starts with education, understanding, and then action. As journalists, it is crucial to be educated about this, understand why, and implement that into stories reported on about race too. It really is the little steps that can create some sort of progress, to honour a community that deserves as much respect as any other racial group.