Earlier this month, MDI's "New Neighbours" partner Al Fanar Foundation for Arab Knowledge launched a campaign called, "Velos Enquietas" or "Veils Without Labels."
The campaign is meant to target journalists, and help them avoid problematic tropes and stereotypes when reporting on Islam—particularly when it comes to Muslim women, who wear the hijab.
"We wanted to look at the hijab because there are all of these stereotypes that women are either being controlled by their husband, or they are this exotic woman who has been liberated [from the veil]," explains Pedro Rojo.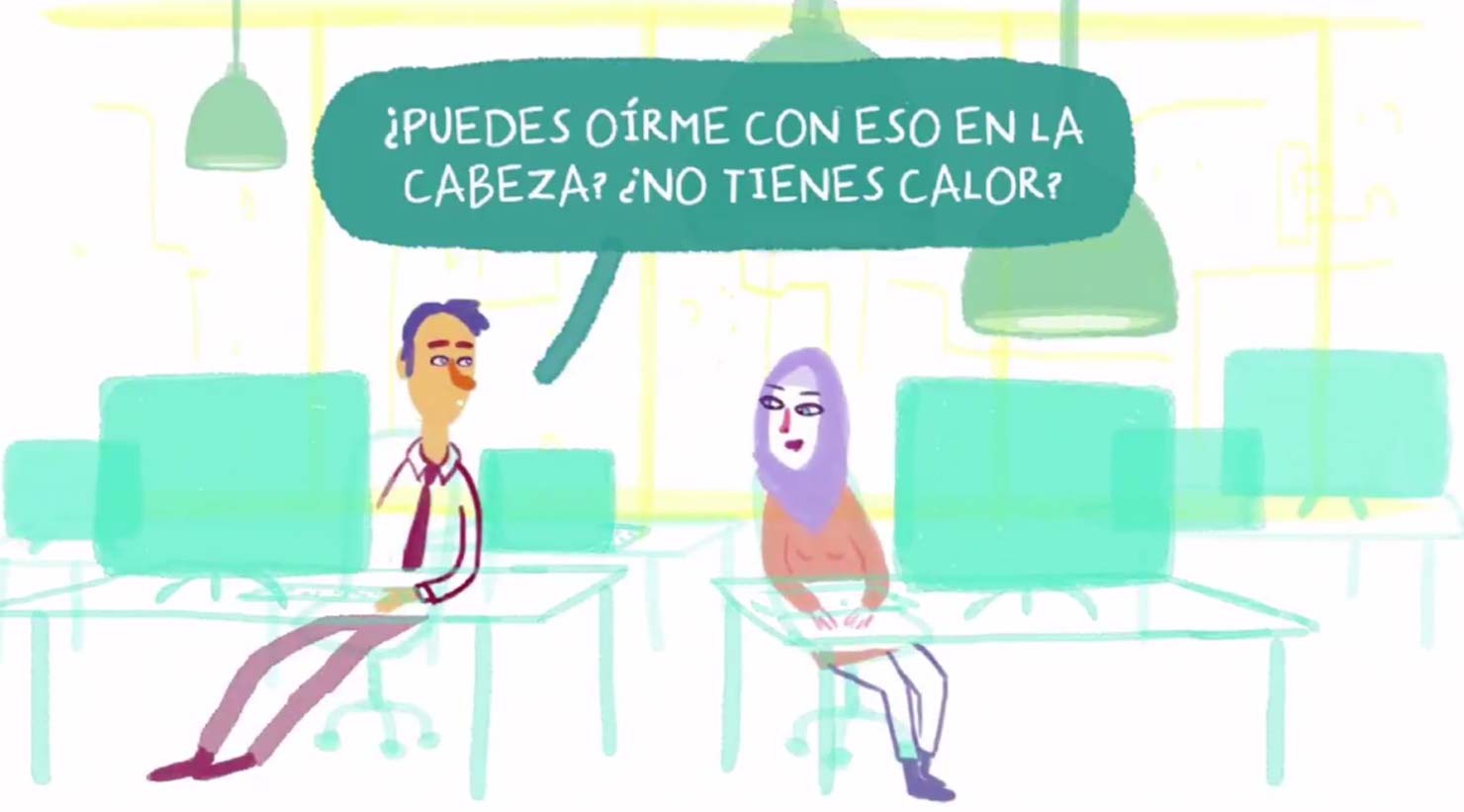 "But they are women; journalists should be asking about their jobs and expertise, not just focusing on their hijabs."
Research from the Al Fanar Foundation for Arab Knowledge's Observatory on Islamophobia shows that, 60 percent of articles about Muslim women published since the year 2017 portrayed them—or their circumstances—in a negative light.
While some of this fits into the general Islamophobia that is seen across Europe and the Western world, Rojo says that some of this is uniquely Spanish—largely due to the relatively recent history of Muslim immigration.
"It is not like France, where there is a culture of assimilation or Britain where there is a multiculturalism," he explains. "Before, we were a country where we were leaving to find jobs—so immigration is quite new."
Now, about four percent of the Spanish population is Muslim—but forty percent of that population holds a Spanish passport. Nevertheless, the media often paints them as "foreign" due to their faith, alone.
"In the media, they're always talking about them and us—them the Muslims, and us the white, polite, civilized people," Rojo continued.
Rojo strongly feels that with the right language, journalists can educate their readers and change these perceptions.
"We see journalists come in, and they learn to use words like 'jihadist' instead of 'Islamist terrorist'—they're learning the terms, and improving their coverage," he says. Since the launch of the Observatory on Islamophobia, Rojo has noticed a drop in Islamophobic coverage—something he attributes to a greater demand for education initiatives, like those offered by the Al Fanar Foundation for Arab Knowledge.
"We have some good news! But there is still a big problem."
You can check out the #VelosEnquietas campaign here. To see the most recent updates with our #NewNeighbours project, check out the website here.