By Hannah Ajala
We all saw people we admired on screen for several reasons; their personality, character portrayal, professionalism, consistency, and more. But what about familiarity? Not many of us from a diverse background could always say that we would see someone who looked like us on screen. I immediately think of June Sarpong as the first person I saw on my TV at a little page. She presented daytime TV programmes like the MTV Dance and Music Chart, which I would thoroughly enjoy. She is part of why I felt it should be normal to see faces like mine on screen.
And thankfully, it did become a norm, to see a growing number of diverse faces on TV, and we were seen everywhere; comedy, drama, documentaries, sci-fi; the list goes on. However, when it comes to fictional and non-fictional characters in the world of Film and TV, how often do we question the way these roles that we physically relate with, to be a true representation of what it's like to be from an ethnic minority group?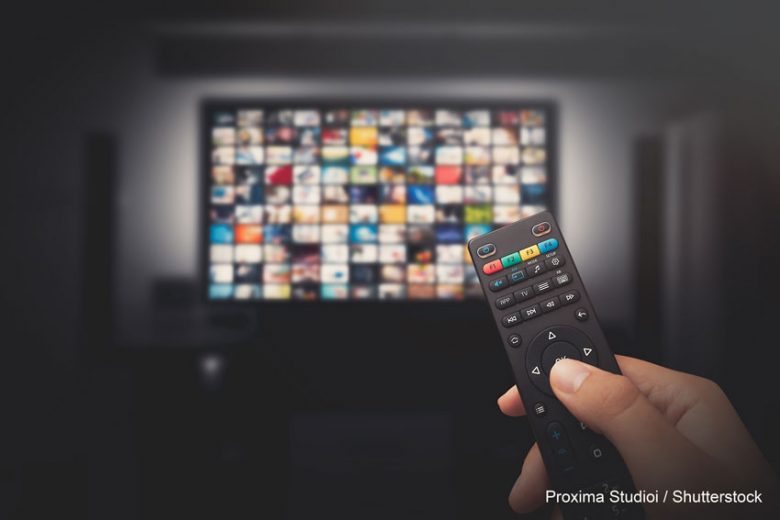 In a recent conference at MIPTV, Miranda Wayland, the Head of Creative Diversity at the BBC, stated that Idris Elba's character Luther "doesn't feel authentic." Luther is a crime drama created in 2010, based on the life of John Luther, a passionate detective who ends up befriending a murderer whom he could not arrest due to lack of evidence, therefore they solve various cases together.
Speaking about what can be done to make diverse representations more authentic, BBC's Miranda Wayland stated:
"It's about making sure that everything around them — their environment, their culture, the set — is absolutely reflective."
The creator of Luther has also previously spoken about his choice to hire a Black actor and his vision for the portrayal of character Luther, saying:
"I have no knowledge or expertise or right to try to tackle in some way the experience of being a Black man in modern Britain. It would have been an act of tremendous arrogance for me to try to write a Black character."
Marverine Duffy is a Senior Lecturer in Journalism at Birmingham City University, and a Board member of its 'Sir Lenny Henry Centre for Media Diversity'. Given her decades of remarkable work in the journalism industry, and being a strong advocate for diversity and inclusion, Marverine shares her general thoughts with MDI.
"We've heard this viewpoint in Luther before, it's not new. Sir Lenny Henry pointed it out a few years ago that it was weird that the show did not feature any of Luther's Black family members or Black friends. Some viewers may have forgotten that there was a pre-cursor to Luther, around six years before it even hit our screens," Marverine tells MDI on Miranda Wayland's comments about Luther.
According to Marverine, 55 Degrees North, which debuted on BBC1 in 2004, demonstrated that there are writers who do consider a characters life eco-system. She also mentions shows such as Eastenders, Desmonds and Holby City's stalwart Don Gilet who depicted characters whose backgrounds made them more rounded.
"That was the first time I remember seeing a drama offering more rounded Black male character on screen. I loved it but it was axed after two series," Marverine Duffy tells MDI.
"It's sad though, that this show Luther, and even Netflix's ratings winner, French drama Lupin, have ensured there are no Black women to be found who are personally connected to the Black male characters; not as a family member or love interest. I'd be interested to know whether that was by accident or design," she continues.
Was it intentional? Or did it just end up that way just because of the character? I can imagine in the world of film and TV, a lot goes into properly selecting the cast.
Marverine touches on what proper representation on screen actually means to her:
"To me it means offering nuance around characters – their friends, their family members, and more realistic portrayals of Black people. For some writers, that might be a difficult prospect, however, it's one that they need to turn their heads to because commissioners are seeking diversity in their content."
Hopefully, gone are the days where we would just see an all white cast in programmes supposedly meaning to show representations of modern day Britain, for example.
Marverine also shares a key answer in regards to media portrayals. How does representation have an affect on the way we are seen in the media?
"It has a huge impact. Seeing Sir Trevor McDonald and Moira Stewart on screen drove my desire to become a journalist. If the many communities who live in this nation, and who contribute to its cultural growth and development are completely ignored in popular content, then they will hunt for the content that better reflects their lives elsewhere," she tells MDI.
"You only have to look at the OFCOM reports on who is watching what, where, when and how, or to read industry reports the gargantuan mite of SVODs in attracting audiences to see the landslide of what's happening to those who are not on board. Sadly for Gen Z's TV is becoming ever more irrelevant. Shows like Twenties from Lena Waithe, Insecure by Issa Rae, Nora from Queens by Awkwafina, the extraordinary His House the debut feature film from Remi Weeks are smashing it," she says.
It is also important to stress the fact that characters from a diverse background, should not be limited to certain types of genres programmes. We should literally be everywhere, as we come from a range a different social classes and backgrounds. We are not all the same. In the case of programmes like Luther, yes it is wonderful to see a Black man on a main TV channel with exceptional acting, but if we cannot see the true representation and portrayals of what it means to be Black in today's world, then how are we being represented?