22 February 2019
Country: MENA region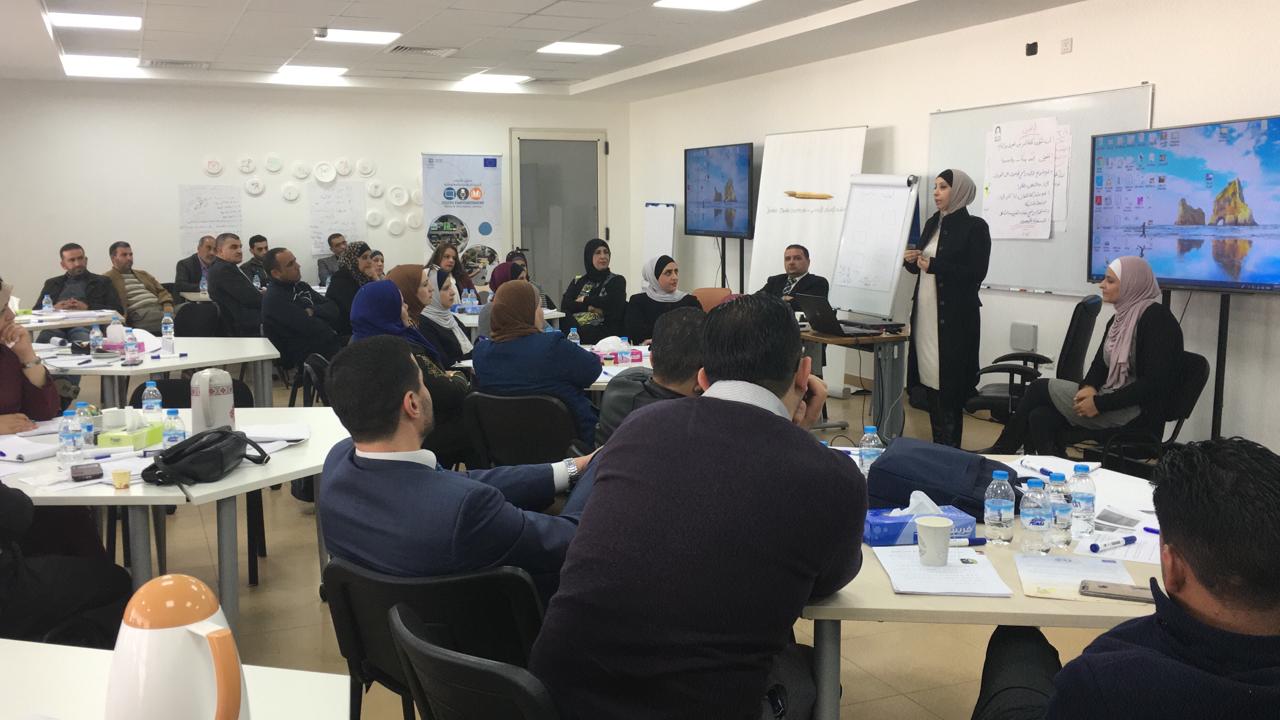 Hate speech is a tricky topic anywhere. In the Middle East, it can be particularly polarizing.
"When we talk about hate speech during our trainings, we start with something that everyone can agree on—typically, Islamophobia in Europe," says Media Information Literacy (MIL)  trainer Dr. Naglaa Elemary. While many of the people that she trains are familiar with hate speech as a concept, Elemary says that most of them only see hate speech as coming from those who don't think like them, and see themselves as being incapable of spreading hate speech—even though their views can be equally damaging.
"Next, we replace words like 'Islam' or 'Muslim,' with other words," she continues. She says that after a while, the conversation turns to debating hate speech in a local context—in the case of Jordan, where she worked most recently, the most divisive topics were Syrian refugees, representations of women in the media and rising inflation.
21 February 2019

Region: Europe

Following Media Diversity Institute (MDI) and Silence Hate's Media Camp in London in April of last year, fourteen teams and individual journalists from across Europe have been selected to produce stories and campaigns countering hate speech against migrants. After several months of hard work, many of these journalists are in the final stages of their projects.

The first media project within Silence Hate to go public is called The Undocumented. The Undocumented is a series of podcasts produced by Greek journalists that gives a voice to migrants facing hate speech and discrimination.

"We are really glad to introduce a new format to Greece's media landscape and society, since podcasts are not that popular in the country," says Greek journalist Sotiris Sideris, who worked alongside Aristea Protonotariou, the project's creator and producer.

17 January 2019

Country: Belgium, Global

How does the press coverage of religion differ around the world? Has the media's depiction of Muslims gotten better or worse over the last decade? Should journalists quote hate speech if the hate speech could incite a violent crime? These were just a few of the questions that were asked at our 20th anniversary panel discussion titled, "Is it the media's fault? Reporting religion in the populist era."

Belgian journalist and long-time friend of Media Diversity Institute Jean-Paul Marthoz moderated the discussion between Auckland University of Technology's Verica Ruper, Human Rights League Director Pierre Arnould Perrouty, French journalist and Rue89 co-founder Pierre Hasky and US-based reporter, and religion expert Kimberly Winston. Later, the European Commission's David Friggieri responded to the panelists points, and added a few of his own.

Date: 16 January 2019

Country: Belgium

The Media Diversity Institute cordially invites you to its 20th anniversary event titled, "Is it the media's fault? Reporting Religion: The Role of The Media in the Populist Era."

What are the challenges of reporting on religion in the current media landscape? How can journalists balance freedom of expression with media ethics in the context of rising extremism and political polarisation around the world? Our expert panellists will debate these questions, followed by responses from representatives of the European Commission and US State Department and a Q&A session with the audience. Full invite below.

While attendance is free, space is limited. Please register on our Eventbrite registration page if you are interested in attending.

Dates: 24 – 31 October 2018

Countries: Latvia, Lithuania

UNESCO is hosting the annual "Media and Information Literacy Week,". Amongst numerious activities around the world celebrating the importance of media and information literacy, UNESCO will host a conference on 24-31 October in Latvia and Lithuania. The aim of the MIL Week conference is to  highlight how access, understanding and use of new media technology and information systems can benefit cities beyond good governance. The Media Diversity Institute (MDI) Executive Director Milica Pesic will be speaking at the  panel titled "Media and Information Literacy Tackling Hate, Intolerance, Exclusion and Radicalization."
<< Start < Prev 1

2

3 4 5 6 7 8 9 10 Next > End >>


Page 2 of 83