4 March 2019
Countries: Canada, Global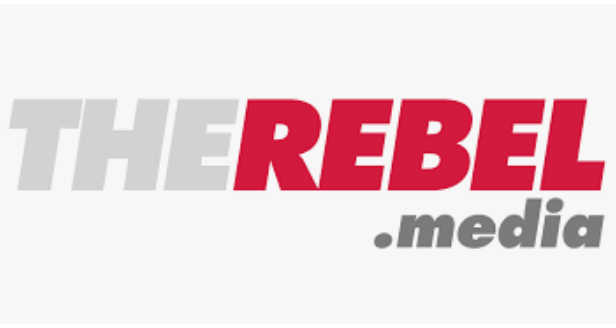 A Canadian alt-right website platforming the likes of Tommy Robinson, Katie Hopkins and Lauren Southern has the potential to have global influence, according to a recent report from Faith Matters.
At first, Rebel Media focussed on pushing a right-wing ideology, using big, international names like Tommy Robinson and Katie Hopkins to advocate against political correctness and censorship, and post a "counter-jihad" stance, where the world was seen as "us vs them"—them being Muslims in Europe.
8 February 2019

Country: UK

Eighty-three percent of LGBT+ individuals and eight-six percent of Muslims have been targeted online, according to a recent All Party Parliamentary Group (APPG) report on hate crime. While experts categorize online hate crime as an extension of offline behavior, online hate crime is nevertheless researched far less than offline hate crime, meaning that any numbers or percentages reported are conservative estimates, at best.

Online hate crime can take many forms. One of the more serious of the trolls' tactics is doxxing; finding the target's personal information, and publishing it on social media with intent to harm.

Date: 28 September 2018

Region: European Union

The European Platform of Regulatory Authorities (EPRA) has released a report looking at the representation of women in the audio visual media industry.  The report looks both at women's roles on-screen, as well as in more technical positions in the industry of-screen. The report covers a variety of both EU and non-EU countries, including France, Italy, the UK and Hungary. Overall, the report concludes that there is still a significant imbalance between men and women, both on and off screen. However, EPRA also sees hope for the future.

When discussing the lack of women in the industry, the report states: "Across Europe, there are disparities between the representation of men and women both on- and off-screen. Women appear less on screen across a range of genres and are typically subject to more stereotypical and degrading portrayal than men. In off-screen creative roles, women are also generally under-represented, but most significantly in senior and/or technical positions."

Published: 15 June 2018

Country: UK

Ethnic minorities are significantly underrepresented in the UK radio industry, making up only 6% of staff. This and many other findings were published by Ofcom, the UK's communication regulator, in a report looking at diversity and equal opportunities in the UK radio industry. The report highlights several problems with the industry, whilst also offering an action plan for the future. Overall, the report displays the importance of diversity within the industry. Sharon White, Ofcom Chief Executive, states in the report: "Listeners expect to hear programmes that authentically portray life across the UK, its nations and regions. But that is hard to achieve if people working in radio do not reflect the breadth of modern society."

There are  two main problems unearthed by the report: there is a lack of diversity overall in the radio industry, and there is also a lack of data on the topic. Data is essential, as it allows for a clear picture of where the industry can improve in terms of diversity. White highlights this importance: "Only transparency and accountability will help extend opportunities in radio to everyone."

Published: 27 February 2018

Region: Europe

The Council of Europe (CoE) published a study on the role of community media for refugees and migrants - "The Spaces of Inclusion".  The study was produced by the Community Media Institute (COMMIT) based in Austria and several authors - Salvatore Scifo (Bournemouth University), Jonas Hassemer (University of Vienna), Brigitta Busch (University of Vienna), journalist Nadia Bellardi and Helmut Peissl (COMMIT).

"Whereas the media coverage of the 'refugee crisis' and the ways in which refugees are portrayed have been in the focus of a range of academic studies and public debates," the authors of the study emphasise, "media practices, communication needs and possibilities of participation and self-representation of recently arrived migrants and refugees have been rather neglected.
<<

Start

<

Prev

1

2 3 4 5 6 7 8 9 10 Next > End >>


Page 1 of 12