15 May 2019
Country: Macedonia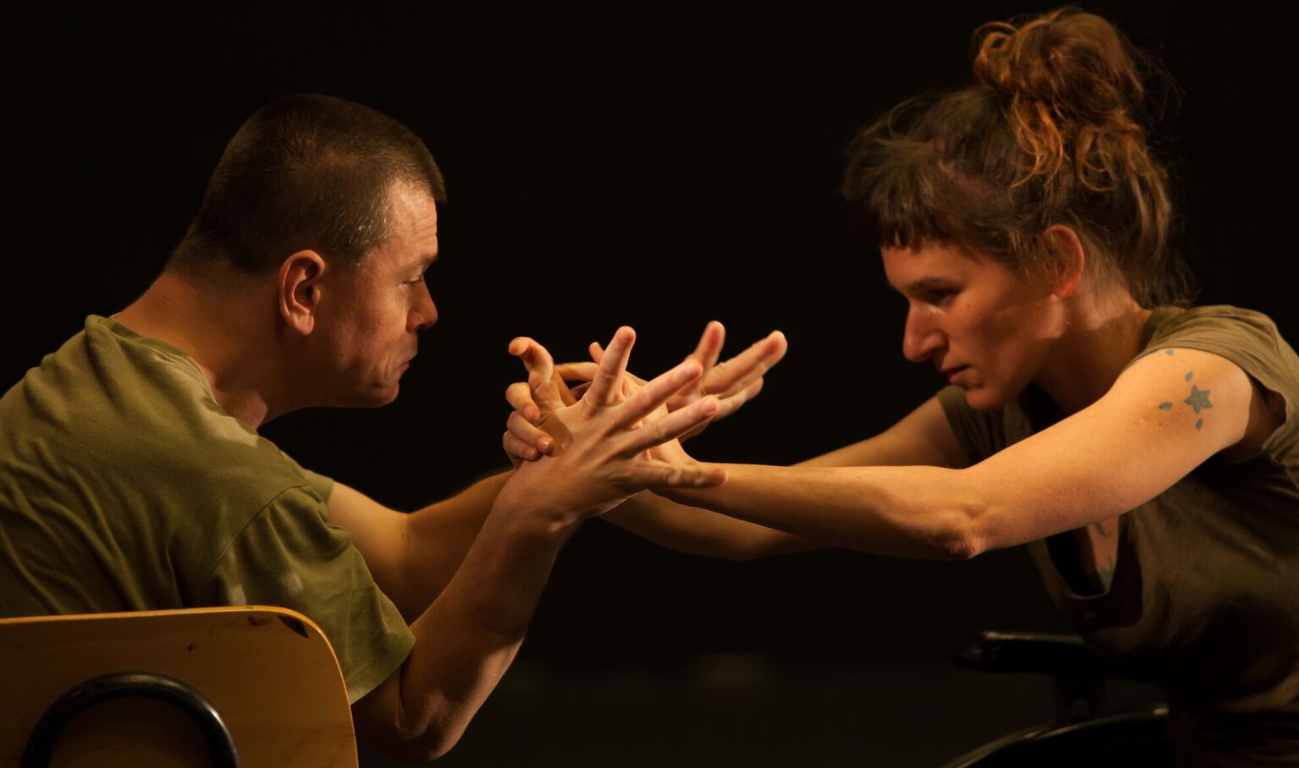 We are excited to share that our "Diversity: A Matter of Perception" project in Macedonia has begun implementing several new projects, funded by sub grants from the European Commission.
"By targeting one of the most vulnerable groups in the society, people with disabilities, the project builds relations between journalists and media through most of the implemented activities," the Macedonian Institute for Media wrote in a statement.
"By joining the journalists and representatives from people with disabilities, CSOs to work together, to hear each other and discuss common issues, the project enabled the problems, the interests and the challenges of the people with disabilities come in the journalists' focus."
11 May 2019

Region: Europe

We are excited to share that our #SilenceHate participants are starting to publish their articles after several months of hard work.

Our #SilenceHate project kicked off more than one year ago in London, with a five day "Media Camp," training thirteen participants in the intricacies of how hate speech is used to target migrants, and what journalists can do to counter it.

"Hate speech against migrants is really connected to the rise of the far right narrative," said Dasha Illic, the project coordinator. Illic ran the training in her capacity at Media Diversity Institute (MDI), while the project was lead by COSPE and run alongside European Federation for Journalists (EFJ), Amnesty Poland, Amnesty Italy, Karpos, Affiria, and the Cyprus Community Media Centre.

 

21 March 2019

Country: UK

by: Mikhail Yakovlev

From a small social-media campaign to a co-drafter of a UN agreement, Stop Funding Hate has had a huge impact on media racism since 2016. Their grassroots strategy empowers ordinary consumers worldwide to push brands they love to stop funding problematic media coverage in notorious tabloids such as The Daily Mail and The Sun. We recently spoke to Richard Wilson, the Director and co-founder of Stop Funding Hate, to find out more.

MDI: Could you start by telling our readers why you started Stop Funding Hate back in 2016?

There was a huge surge of anti-migrant stories in the UK press, in particular in The Daily Mail, The Sun and The Daily Express. It was clear that this was creating a very toxic atmosphere that was only getting worse. Still, these newspapers just kept on pushing this really negative narrative.

I was very shocked at the way this was starting to spill into violence on the streets. I was thinking to myself, what would it take to persuade these editors to change the way they frame these issues? I was not thinking that we as a society cannot discuss migration. But, it was about the tone of these discussions. For example, The Daily Express in 2016 had 70 front page stories about migrants. Every single one was negative. That looks like a hate campaign.

 

 

Date: 18 December 2018

Country: Macedonia

In Macedonia, only five percent of media literacy teaching processes encourage criticism of the media—a serious problem in a country known for its notorious role in the "fake news" industry leading up to the 2016 elections in the United States.

For this reason, Media Diversity Institute (MDI) partnered with the School of Journalism and Public Relations and national newspaper Nova Makedonija to respond to this research, and create "Media Literacy in the Age of News Overabundance," a three-year program designed to encourage media literacy among high school students through a student-run monthly newspaper publication called "Medium" and a series of media labs, where students met once a month to explore questions ranging from, "How do we know when journalists are trying to manipulate us?" to "what can we do if someone illegally publishes our photo or video without our permission?"

Published: 21 July 2017

Country: UK

Breaking into journalism can be a real struggle for many in the UK. If you are a refugee, regardless of your talent and experience, this could be almost impossible.

With this in mind, Vivienne Francis, Journalism Course Leader at London College of Communication, started the Refugee Journalism Project, an initiative that supports refugee and exiled journalists to re-establish their careers in the UK. At the newsrewired event of Journalism.co.uk on 19 July 2017, Vivienne Francis shared the difficulties many individuals are facing how the project has offered a constructive response to the refugee crisis.
<<

Start

<

Prev

1

2 3 4 5 6 Next > End >>


Page 1 of 6