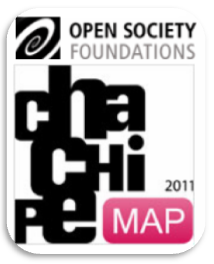 Deadline: 20 November 2011
Region: Central and South East Europe
Photographers can submit their images to a contest promoting Roma inclusion to society.
The Open Society Foundations presents the Chachipe Map photography contest, an opportunity for amateur and professional photographers to depict how Roma live in their community.
The contest is open to photographers worldwide, but images must have been taken since 2005 in countries participating in the Decade of Roma Inclusion - Albania, Bulgaria, Bosnia and Herzegovina, Croatia, the Czech Republic, Hungary, Macedonia, Montenegro, Romania, Serbia, Slovakia and Spain.
The contest features three categories - local hero, common denominator and dreams come true - and seek non-stereotypical photographs free of prejudices. Examples include images that show Roma and non-Roma living together or images that can alter existing perspectives.
The jury will award three prizes to each category of EU€1000, €500 and €300 (about US$1390, $695 and $417). Selected photos will be exhibited at the OSA Archivum in Budapest.
For more information, click here.