Published: 29 February 2016
Region: Europe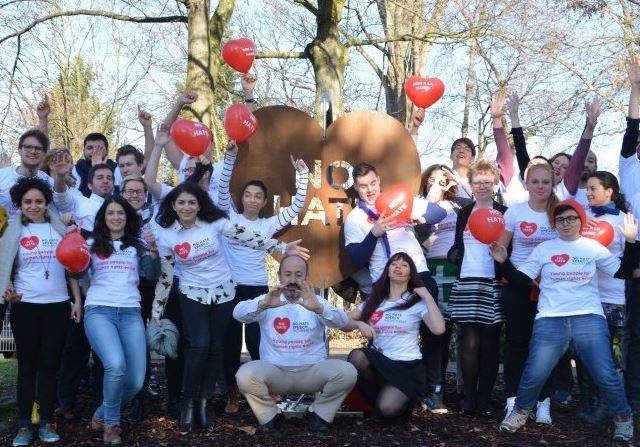 The Media Diversity Institute has joined the No Hate Speech Movement, the Council of Europe campaign against expressions of hate speech online in all forms, especially against young people.
Together with the No Hate Speech Movement, the MDI will raise awareness about hate speech online, promote media literacy and mobilise, train and network online youth activists for human rights.
The MDI project 'Get the Trolls Out' has linked up with the No Hate Speech Movement campaign to denounce antisemitic hate speech, a focus area of the campaign in the coming years. This project, run by the Media Diversity Institute in partnership with four other organisations in Europe,  counters antisemitic speech by exposing misinformation and promoting accurate, balanced and inclusive messages about Jews.
MDI Western Balkan director, Ivana Jelaca, attended the Combating Sexist Hate Speech Seminar, held by the No Hate Speech Movement in Strasbourg on from the 10th to 12th of February at the European Youth Centre in Strasbourg. The seminar was jointly organised by the Gender Equality Division and the Youth Department to review the causes of sexist hate speech and draft a plan for the European Action day of 8 March. If you want to support the European Action Day, the No Hate Speech Movement recommends six actions to counter sexist hate speech on and around the 8th March 2016.