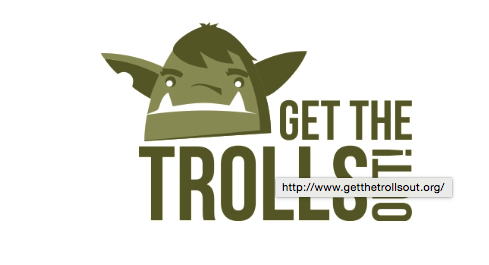 Media Diversity Institute – Get the Trolls Out Project
Working hours: Part time, 22.5 hours a week
Salary: £28600 - £32500 per annum dependent on experience (pro rata, 3 days per week)
Deadline: 13 November at 11am, but early applications are strongly encouraged as the vacancy will be closed when the position is filled
Start: Immediate start, November 2017
Contract: 16-month contract
Location: London, UK
The Media Diversity Institute is looking for a social media campaigner to lead the strategic development, management, design, coordination, and delivery of our Get the Trolls Out project campaign.
The Media Diversity Institute (MDI) works internationally to encourage and facilitate responsible media coverage of diversity. It aims to prevent the media from intentionally or unintentionally spreading prejudice, intolerance and hatred; encouraging instead, fair, accurate, inclusive and sensitive media coverage in order to promote understanding between different groups and cultures. MDI's work encourages participation of marginalised voices in the democratic process, creates understanding and the basis for cooperation between communities, reduces social tensions and counters the pernicious influence of partisan journalism and hate speech.
Get the Trolls Out 2 is an 18-month project to challenge stereotypes, debunk extremist mythology and shape public opinion by developing inclusive content and leveraging traditional and new media platforms. With partner organisations based in Belgium, France, Germany, Greece, and Hungary, Get the Trolls Out will empower civil society organizations in Europe to use a range of media platforms in order to counter intolerance and xenophobia targeting religious minority communities; as well as consolidate and extend the network of human rights defenders and young activists committed to stemming the rise of intolerance and discrimination in Europe.
The focus of the post is the delivery of the Get the Trolls Out campaign to counter hate speech against religious minorities in Europe, ensuring the internal and external mobilisation of people and institutions to meet the campaign objectives. The successful candidate will have practical experience in social media campaigning, including strategic analysis, and an aptitude for collaborative working and resolving conflict. They will be enthusiastic about the aims and activities of MDI and will possess the imagination, initiative, drive and strategic nous needed to create successful campaigns.
KEY RESPONSIBILITIES
Developing and implementing the Get the Trolls Out campaign to successfully motivate decisive actions to deliver impactful campaign objectives
Creating compelling stories to motivate change internally and externally
Building consensus internally on identified campaign opportunities and objectives
Managing and coordinating the social media input of external partners and supporters at the international level
Provide strategic advice on, and where possible and appropriate, direct support to the European teams involved in implementation of the project
Managing the project's digital channels (website, Facebook, Twitter, and Instagram) in close partnership with the project manager and the partner organisations in Europe to drive the success of the digital engagement activity
Planning content delivery through tools like TweetDeck and Mailchimp
Monitoring campaign progress through social media and website metrics, such as Google analytics, Facebook Insight, and Twitter Analytics; and researching and using data analytics to target digital activism and campaigns activities
PERSON SPECIFICATION
Essential
Demonstrable belief in MDI's values, the importance of diversity in the media, and an overall understanding of media's influence on our societies
Educated to degree level in relevant subject(s) area(s)
Fluency in English with excellent written, verbal and presentation skills, including the ability to create compelling stories to motivate change
Confident in using social media including Twitter, Facebook and Instagram and associated tools
Able to use Photoshop or similar photo editing software
Knowledge of content management systems to update website content
Organised and proactive in developing a range of content to deliver on organisational and team objectives
Experience and demonstrated success in developing and implementing international social media campaigns, with knowledge of messages, audiences and delivery methods
Knowledge of how to plan an online monitoring and evaluation policy for a digital multi platform media campaign
Experience and knowledge on the use of data analytics to target digital activism and campaign activities, including expertise and knowledge on designing clear metrics for monitoring progress
Experience of working with, or coordinating projects with, the involvement of remote teams
Great organisation, prioritisation and planning skills
Knowledge of media and hate speech in new and traditional media in Europe
Knowledge of issues of religious discrimination in Europe, including antisemitism and islamophobia
Basic video making and editing skills
Must already have the right to work in UK
Ability to work in a multi-cultural work environment and commitment to equal opportunities and non-discrimination
Desirable
Experience of working in coalitions and through strategic alliances in order to deliver a successful campaign, and the ability to anticipate, coordinate and facilitate activities
Experience of having lived and/or worked in region or country where this project is based (Belgium, France, Germany, Greece, Hungary, UK)
Additional language skills in French, Hungarian, Greek, and/or German
Experience in creating counter narratives and combating racism online
An understanding of using paid reach to increase the messages on social media platforms and a proven strategy in engaging with online audiences
Experience with identifying calls to action, finding news pegs for campaign ideas, and linking online campaigning offline
To apply, please send your CV and a cover letter no longer than a page detailing how you meet the person specification to This e-mail address is being protected from spambots. You need JavaScript enabled to view it , with subject line "Social media campaigner application", no later than 13 November at 11am BST. Please note that early applications are strongly encouraged as the vacancy will be closed when the position is filled.