Published: 2 August 2018
Country: UK
By Eline Jeanne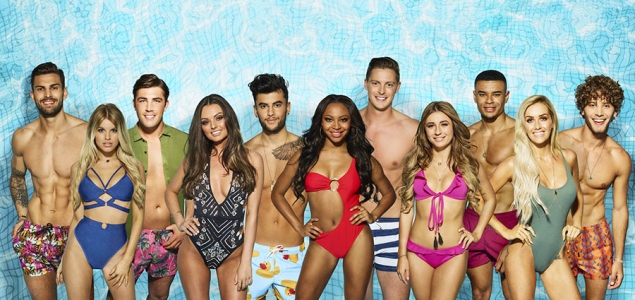 If you have been anywhere on social media or have browsed any news site these past few weeks in the United Kingdom, you will have heard about Love Island. The dating reality TV show, which ran 6 episodes a week for 8 weeks straight, is extremely popular, with the most recent season gathering an average of  5 million viewers per episode, when combining both TV and non-TV viewers. The show is based in a villa in Mallorca, where the sole aim for contestants is to couple up and to survive numerous challenges and curveballs, with one couple in the end winning £50,000. This year, with the show being in its 4th seasons, some critics and viewers have noticed a clear problem: the show lacks diversity, and it's troubling.
There seems to be minimal diversity in many ways, one of those being lack of diversity in race.  A number of people, both watchers who shared their feelings on Twitter as well as media professionals, raised their worries about the lack of racial diversity in the show. Specific to this season, contestant Samira Mighty raised worries for many. She was one of very few non-white contestants this year, and came across many obstacles.
Leah Sinclair, writing for The Voice, calls Samira's case one of tokenism: "tokenism is not diversity, and as the series comes to a close, I hope the powers that be recognise that." Sinclair elaborated further: "Unfortunately, many businesses are using diversity to fill in a quota or save face – and Love Island is a perfect example of when diversity goes wrong or when it hasn't actually been done at all." According to Sinclair, Samira's involvement in the show was a way for ITV2 to portray being inclusive, without properly working at it.
Building on these thoughts, Stylist writer Danielle Dash explained that the issue runs deeper than diversity: "In Samira's case, the problem isn't diversity. Rather, the problem is how society has been trained to see black women and certain people of colour – not at all, and certainly not romantically." While the issues black women face are much vaster than what can be portrayed on Love Island, more should have be done to be properly inclusive of different races on the show.
Another diversity factor that seems severely skewed amongst the Love Island cast is age.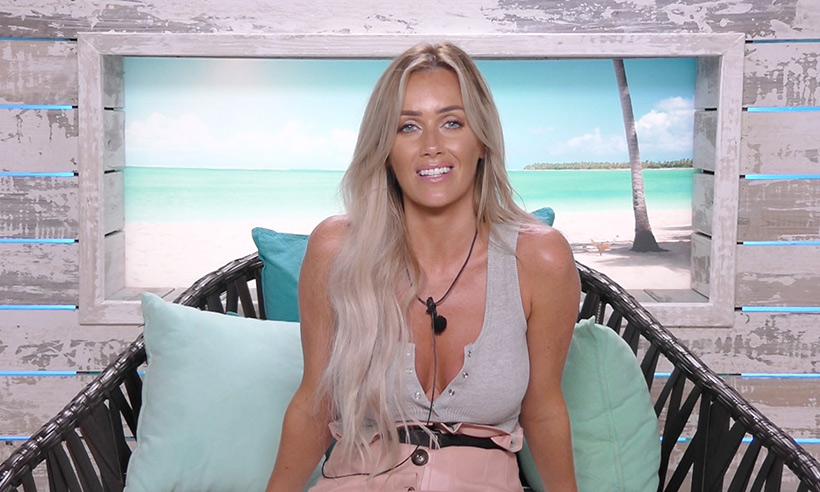 This year, the average age of the contestants was 24. There was one contestant older than this median age; Laura Anderson, who is 29. Laura's age was something often discussed both within the Love Island villa as well as amongst its viewers. On Twitter, many accused her of being a 'cougar', who did not belong in the house amongst the younger contestants. Some viewers branded her as a 'granny' and felt that she did not belong in the house. On the show itself, participant Megan Barton-Hanson used Laura's age as a way to 'steal' a potential match from her. Having her eyes set on Wes Nelson, she said: "I feel like she's a lot older and she said earlier she's in here looking for a husband. To me - you're 20, you're so much fun and I just wanted to know where your head was at."
Speaking on the issue to the BBC, blogger Kat Rayment shared that she believes the lack of age diversity in Love Island is "alienating older women" and isn't the "right message to be putting across to the nation". Simply put, the search for love shouldn't be bound by age, Kat says: "It shouldn't just be about being in your 20s and being young, it should be any age really that are looking for love."
Another category severely lacking in diversity on the show is body type. One only has to look at a group picture of the contestants to observe that they all fit into one body category; slim and physically fit. There is an issue with only portraying one body type on any form of entertainment, but experts have shown particularly worry towards Love Island because of its young viewership. Liam Preston, who helps run the positive body image campaign Be Real, discussed this issue with The Independent: "Love Island continues to glorify the male and female body in a way which only promotes one stereotypical look. Given the programme's popularity among a young audience, it would have been an opportune moment to show that love isn't just about looks, however, the show's casting is encouraging a one-dimensional viewpoint on attraction. This could have easily been avoided by casting a more diverse range of body shapes and sizes."
On the discussion of body diversity in the show, it is important to also look at the advertisement which ran during Love Island. Cosmetic surgery companies as well as diet supplement products were advertised to those watching the show. Feminist organisation Level Up initiated a campaign to stop these advertisements, as they felt that they, in combination with the lack of diversity of body types on the show, created a negative environment for viewers. They conducted some research and found that 40% of responders felt more self-conscious about their body after watching Love Island. It could be argued that these responses could be minimised, even largely avoided, by including a more diverse cast.
It is clear that the show which gripped viewers around the UK this summer has a clear diversity issue. With Love Island helping ITV2 reach its most successful year so far, there is little doubt that next summer there will be another season. In order for that new season to reflect all those looking for love, a more diverse group of people needs to be cast.