Published: 28 August 2018
Country: USA
By Eline Jeanne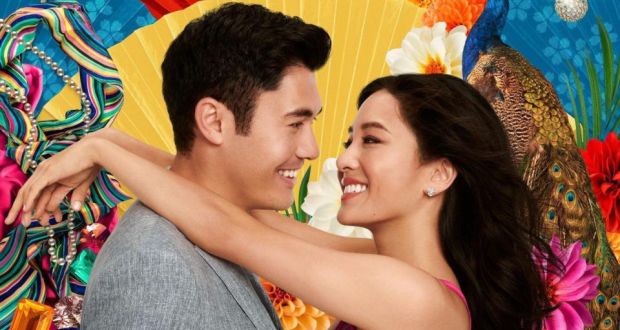 The film Crazy Rich Asians is set not only to break the box office, but to break the absence of Asian casts in Hollywood movies. The film, which has been described as a "contemporary Asian story", is the first Hollywood film in 25 years to cast a predominantly Asian-American cast. The last film to have accomplished this was Joy Luck Club, which premiered in 1993. Crazy Rich Asians is therefore long overdue.
It may seem straightforward that a film about Asians would cast Asians, but this is usually not the case. There have been several incidents in recent years where white actors have been cast in roles originally meant to portray Asian characters. In the film Aloha, Emma Stone was cast as character Allison Ng, of Hawaiian and Asian descent. Scarlett Johansson played Motoko Kusanagi in Ghost in the Shell, a remake of the Japanese anime film, and Tilda Swinton played Doctor Strange in film The Ancient One, a character that was originally a Tibetan male in the comic books. These cases are just some of the examples of what many have called the whitewashing of Hollywood. It is for this reason that a film like Crazy Rich Asians is so powerful, and so needed.
Crazy Rich Asians is based on the book series of the same name, authored by Kevin Kwan. The romantic comedy focusses on character Rachel Chu, an Asian American academic who travels to Singapore to meet her boyfriend's, Nick Young, opulent family. The film is extravagant and funny, with plenty of heartfelt moments. It also touches on the Chinese American story, as well as important Asian traditions.
Lead actress Constance Wu, who plays Rachel Chu, shared on Twitter why this film is so important to her: "Before Crazy Rich Asians, I hadn't even done a tiny part in a studio film…I never dreamed I would get to star in one…because I had never seen that happen to someone who looked like me. […] Crazy Rich Asians not only centres an Asian American story, it is also filled with a talented, dynamic, unique all-Asian cast."
Similarly, actress Michelle Yeoh, who plays Nick's mother in the film, spoke to Harper's Bazaar about the significance of the Asian cast: "Don't speak about diversity and just have us there because you want to make it look like it's diverse. Meaningful representation, that's what it's all about, where the characters have real hopes and dreams and lives and it's very sincere to the culture."
The film is drawing audiences around the world, and its success is hopefully a stepping stone for more movies to cast actors appropriately. Talking to Rolling Stones, Wu explained: "Representation is not just checking off a box. It's representing a life and all its facets."  Crazy Rich Asians does more than just employ an Asian cast; it tells the story of a Chinese American woman and her journey in navigating Singapore's elites, all with grace. It's a significant film for Hollywood, and it shows what can be accomplished with a diverse cast.