MDI News
Dates: 24 – 31 October 2018
Countries: Latvia, Lithuania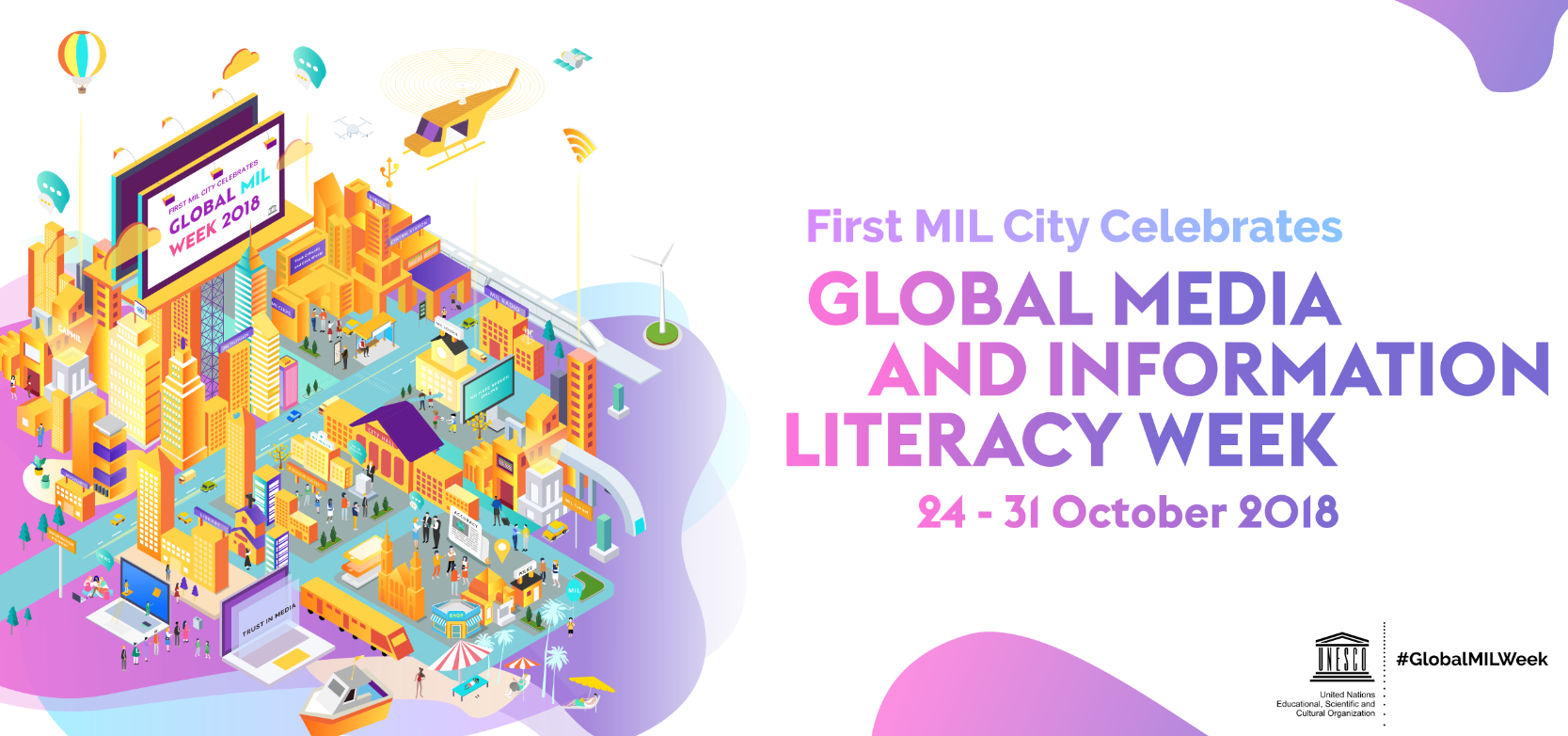 UNESCO is hosting the annual "Media and Information Literacy Week,". Amongst numerious activities around the world celebrating the importance of media and information literacy, UNESCO will host a conference on 24-31 October in Latvia and Lithuania. The aim of the MIL Week conference is to  highlight how access, understanding and use of new media technology and information systems can benefit cities beyond good governance. The Media Diversity Institute (MDI) Executive Director Milica Pesic will be speaking at the  panel titled "Media and Information Literacy Tackling Hate, Intolerance, Exclusion and Radicalization."
Deadline: 31 October 2018

Region: Worldwide

The International Labour Organisation in collaboration with the International Trade Union Confederation, the International Organisation of Employers, the Office of the High Commissioner for Human Rights, Human Rights Watch, Solidarity Centre, International Federation of Journalists, Equal Times, and Migrant Forum in Asia have just launched the fourth Global Media Competition on Labour Migration and Fair Recruitment which aims at recognizing exemplary media coverage on labour migration issues including recruitment of migrant workers.

They invite professional journalists to submit until 31st October 2018 up to two pieces of their work (entries must have been created and published between June 1, 2016 and October 31, 2018 to qualify) in two different categories:

(i)                Labour migration aspects; or

(ii)               Fair recruitment of migrant workers.

Date: 10 October 2018

Country: UK, London

On induction last week, new Diversity and the Media MA students gathered at University of Westminster's (UoW) Harrow Campus in London. The room was filled with excitement, but also nervousness.  The course leader Dr Roza Tsagarousianou introduced this innovative MA programme, developed together with the Media Diversity Institute (MDI).

The one-year course will equip students with theoretical training and practical skills alike. Modules will introduce the students to new and progressive approaches to social and cultural diversity, reporting race, ethnicity, migration, as well as sociology of news.

Нажмите здесь для получения информации на русском языке

Deadline: 11 November 2018

Countries: Armenia, Azerbaijan, Belarus, Estonia, Georgia, Kazakhstan, Kyrgyzstan, Latvia, Lithuania, Moldova, Russia, Tajikistan, Turkmenistan, Ukraine and Uzbekistan

The Eurasia Media Innovation Challenge supports creative ways to produce and distribute high-quality content, leading to a better-informed public.

The countries neighbouring Russia face the growing trends of state- and oligarch-controlled media, misinformation and propaganda. Eurasian audiences increasingly encounter biased or false information. At the same time, Eurasian countries face complex challenges, such as financial woes, global health issues and the threat of radicalized groups. High-quality, objective news coverage is essential so that people have the information they need to make better decisions, strive for better lives and hold the powerful to account.

Date: 28 September 2018

Country: UK

After the Telegraph published a discriminatory piece by former foreign secretary Boris Johnson, the Media Diversity Institute (MDI) complained to the paper. As the leading partner in the Get the Trolls Out project, MDI submitted an official complaint to The Telegraph stating that the newspaper has breached  IPSO's Editors' Code of Practice, specifically code 12, regarding discrimination. The rule says: "The press must avoid prejudicial or pejorative reference to an individual's, race, colour, religion, sex, gender identity, sexual orientation or to any physical or mental illness or disability."

MDI has requested answers on why the Telegraph published Johnson's Islamophobic remarks against Muslim women wearing the full face veil, what action was taken within  the media outlet afterwards, and what could be done to prevent a recurrence in the future. As the Telegraph denied breaching article number 12 of the IPSO's code without justification, MDI has contacted IPSO directly. IPSO told us "their guidelines apply to an identifiable individual's religion only".
<< Start < Prev 1 2

3

4 5 6 7 8 9 10 Next > End >>


Page 3 of 84