27 November 2018
Countries: United Kingdom
By: Mikhail Yakovlev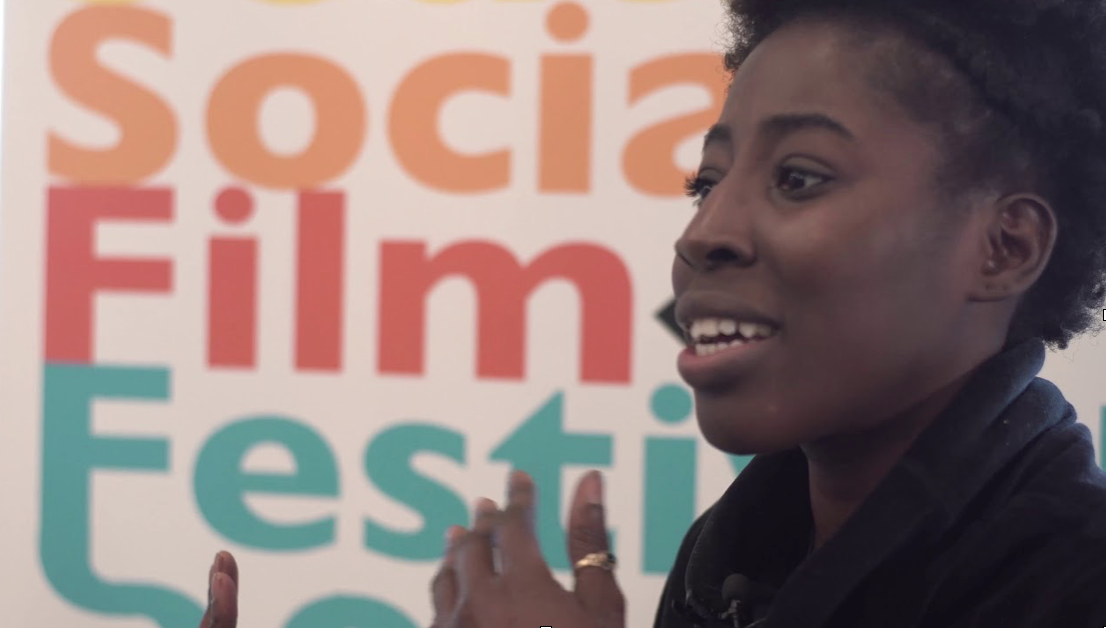 Last weekend, South Social Film Festival premiered "Girls Make Films", a film festival dedicated to showcasing exclusively short films directed by female filmmakers at London's Tate Modern art gallery.
"South Social really shows the incredible variety that is London," explains Paola Meli, who organized the festival. This years line up examined everything from gentrification to race, religion and sexism.
22 November 2018

Country: France, Global

By: Lucien Steinberg

A host of media development and journalism support organisations gathered for a symposium at the 2018 Internet Governance Forum held this year at UNESCO headquarters in Paris. The purpose of the event, organised by GFMD in collaboration with CIMA, Article 19, IMS and DW Akademie, was to deliberate on how media development organisations can increase their capacities in internet governance processes.

The concept of Internet governance (IG) began as an explicitly technical discussion around the development and adoption of network architectures and internet standards. However, in recent years IG expanded to tackle many political, economic and social dimensions as concerns with rapid technological disruptions to numerous industries, not to mention numerous social implications, such as how we communicate, work, inform and entertain ourselves, teach, learn, shop and even conduct elections. The journalism and media industries have not been exempt from such upheavals and thus media development organisations critically need a place at the stakeholders table in internet governance discussions.

November 21, 2018

Country: Jordan

Over the weekend, Media Diversity Institute (MDI) participated in a seminar titled, "Support to Media in Jordan" in Amman, Jordan.

The event focused on Media and Information Literacy (MIL) and is part of a larger project funded by the European Union and the Canadian Embassy in Amman. It is organized by MDI in collaboration with UNESCO Jordan and Journalists for Human Rights.

"The Internet has been a huge chance for everyone ignored by the mainstream legacy media," MDI Executive Director Milica Pesic said, speaking about MDI's work on MIL around the world.

 

1 November 2018

Region: Central Asia

By Mikhail Yakovlev

Bishkek, Kyrgyzstan will host the 12th annual Central Asia Human Rights Film Festival this month, honoring the seventieth anniversary of the United Nations Declaration of Human Rights with a line up of twenty-four films exploring themes of diversity and discrimination.

Each film will focus on stories of people facing intersectional oppression and inequality, from a range of different countries, including but not limited to Kyrgyzstan, Russia and the United States. Many of the films tell stories of migrants, and women from around the world.

"Why do discrimination, injustice and poverty continue to grow seventy years since the adoption of the Universal Declaration of Human Rights?" said Tolekan Ismailova, when asked why the festival is focussing this year's festival around diversity and discrimination. She went on to say that even though Kyrgyzstan has lived through two revolutions, and a period of ethnic violence in recent history, many of those who suffered the most have still not received full compensation, and continue to experience discrimination when it comes to accessing justice and basic human rights.

29 October 2018

Country: Lithuania

Last week, Media Diversity Institute (MDI) Executive Director Milica Pesic participated in the Global Media and Information Literacy (MIL) conference in Kaunas, Lithuania, where she discussed our ongoing work countering hate speech in the media and online.

"What can we do with hate speech," she asked during her panel, titled Media and Information Literacy: Tackling Hate, Intolerance, Exclusion and Radicalization.

"At MDI we have different tools in our arsenal, but almost always find that when we encounter hate speech in the media, we struggle to choose the right tool to confront it. Do we complain to the relevant (self) regulatory bodies? Educate people who run the outlet, or post hate speech on the Internet? Mock it?"

In addition to our panel, MDI was able to participate in a robust conversation about the current state of media and information literacy around the world today.
<< Start < Prev 1 2 3 4

5

6 7 8 9 10 Next > End >>


Page 5 of 31