Dates: 24 March – 2 April 2016
Country: Serbia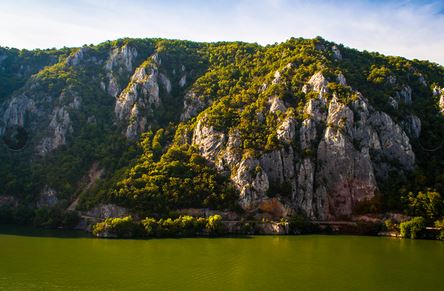 The media literacy workshop is designed as interactive, innovative and inclusive travelling classroom for young people who are interested in learning how to use media tools.  The workshop aims to initiate peace education, reconciliation and intercultural and interfaith dialogue. It will take place in Serbia, from 24 March to 2 April 2016.
Danube Media and Information Workshop is a part of the Media Education Centre project . More information on programme, participation and fees can be found here. Registration is now open and everyone is welcome, especially teenagers and their teachers, university students and young people.
Dates: 7 – 10 December 2015

Country: Geneva, Switzerland

It will take another 70 years to achieve gender equality in the media, reports UNESCO quoting an actress and advocate for better representation of women in the media Geena Davis. During four decades of research and development actions, little has changed and women's participation, their leadership and fair representation in media and technology are way below comparing to their male counterparts.

To coincide with the International Human Rights Day, UNESCO and the Global Alliance on Media and Gender (GAMAG) will hold the first International Development Cooperation Meeting and the first General Assembly of GAMAG, in Geneva on 7 – 10 December 2015. As one of the partners, the Media Diversity Institute (MDI) is determined to keep promoting gender equality in the media and to keep up the momentum and to support campaigns such as Women Make the News 2015 (WMN).

Dates: 7-13 August 2015

Country: UK

Broken Borders is a new season of films exploring different and deeper perspectives on the Middle East crisis, terrorism and migration. This trilogy of creative documentaries shines a light on the interlinked struggles, fates and fortunes of the people who exist beyond the news coverage and spiralling statistics.

Warriors from the North, Queens of Syria and Those who feel the fire burning are screened at the Bertha DocHouse in London from the 7th to the 13th of August.

Date: 5 – 10 July 2015

Country: Hungary

Second European Summer School 2015 gathered 25 civil servants, educators, journalists, churches and civil society representatives from the Council of Europe member countries. Organised by The Tom Lantos Institute (Budapest), the Eötvös Loránd University Faculty of Education and Psychology (Budapest), and CEJI – A Jewish Contribution to an Inclusive Europe (Brussels), the School combined substantive education with skills training employing a multidisciplinary approach that complements Holocaust education with human rights training.

The principle goal of the training was to develop understanding of the ways collective memories of traumatic past events shape inter-community relations in the present. Furthermore, the training situated prejudice and genocide in the context of human rights and democratic values.

Date: 9 June 2015

Country: US

The Center for International Media Assistance (CIMA) and the Media Diversity Institute (MDI) organise a panel discussion on Strengthening Freedom of Expression in a Multicultural World. Discussion will be held on 9 June in Washington with Milica Pesic (MDI), Gary Young (Guardian US), dr Verica Rupar (AUT University), Courtney Radsch (Committee to Protect Journalists) and Rob Leavitt (MDI US Trustee). Moderator is Razia Iqbal, BBC News.

 
<< Start < Prev 1 2 3 4 5 6 7 8

9

10 Next > End >>


Page 9 of 29