Published: 13 July 2017
Country: Bosnia and Herzegovina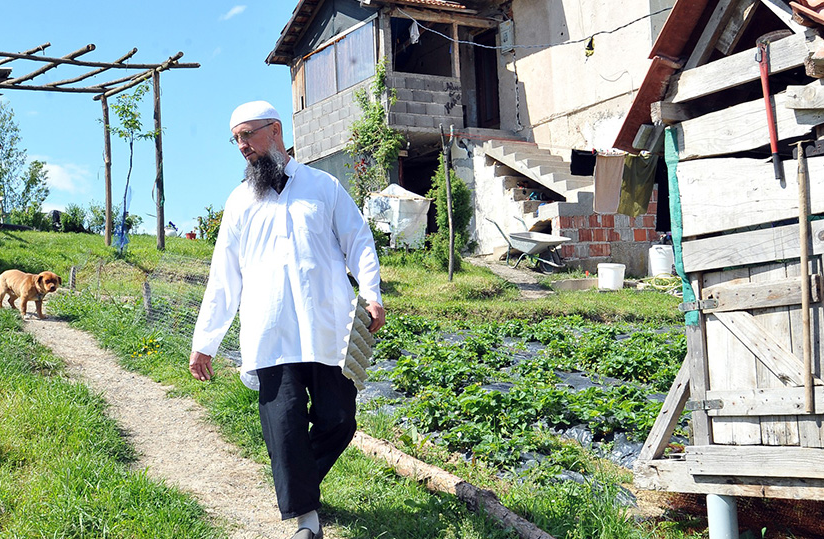 "He has grown a beard, he has trimmed his trousers. He must be a sleeper terrorist just waiting to take action." This inaccurate, malicious and stereotypical image about members of the Salafi movement has been widespread in the media in Bosnia and Herzegovina. That is a conclusion of Dr Srdjan Puhalo, a social psychologist who, unlike many reporters and journalists writing about Salafis, spent some time with the members of Salafi movement in order to get his facts straight.
After spending two months with members of the Salafi movement in Bosnia, Dr Puhalo published a detailed study "Salafis in Bosnia and Hercegovina" dedicating one part to the media portrayal of Salafis in Bosnia. "They are not terrorists. They are not strange or deviant. They have a specific way of living and they have their own understanding of Islam. Also, they are not a homogenous group as many Bosnian media portray them," said Dr Puhalo in an interview with the Media Diversity Institute (MDI).
Published: 7 July 2017

Region: Euro-Mediterranean

Media in many countries on both sides of the Mediterranean are under-resourced and unable to provide the time, money and appropriate level of expertise needed to tell the migration story in context. This is the main finding of the study "How does the media on both sides of the Mediterranean report on migration?" conducted by the Ethical Journalism Network on request of EUROMED Migration IV, a programme financed by the European Union and implemented by the International Centre for Migration Policy Development (ICMPD).

In this study journalists from 17 countries have examined the quality of migration media coverage in 2015/16 from a national perspective.

Published: 10 January 2017

Region: Worldwide

The Ethical Journalism Network (EJN) launched its new report on ethical challenges for media and journalists around the world. Ethics in the News gives journalists some key tips on ethical survival techniques, tips on how to stick to the facts, protect sources, report fairly on migration, identify hate speech, block fake news and guard against war-mongering and propaganda.

In Europe and America the report looks at how media covered the UK vote to leave the European Union and the Trump election which intensified concerns about the revival of racism, extremism and political propaganda across the western world. Ethics in the News analyses fake news and how journalism with a public purpose can be overwhelmed in a do-it-yourself world of communications that has led to a so-called post-truth movement in which facts and expert opinion are left on the sidelines of public discourse.

Published: 29 March 2016

Region: Europe

Differences in the way media reported on migrants and refugee crisis in the EU are significant. According to the report commissioned by UNHCR and conducted by Cardiff University, differences occur in source access, terminology ('migrant', 'refugee' and 'illegal'), news angles, as well as the explanations and proposed solutions to the crisis. The Swedish press was the most positive towards refugees and migrants, while coverage in the United Kingdom was the most negative, and the most polarised. Amongst those countries surveyed, Britain's right-wing media was uniquely aggressively in its campaigns against refugees and migrants.

Germany and Sweden, for example, overwhelmingly used the terms 'refugee' or 'asylum seeker', while Italy and the UK press preferred the word 'migrant'. In Spain, the dominant term was 'immigrant'. These terms had an important impact on the tenor of each country's debate.

Published: 15 December 2015

Region: Worldwide

Despite making up half of the global population, women are not proportionately present in the media. According to the Global Media Monitoring Project 2015 (GMMP), only 26 percent of online news and tweets include women. That is slightly higher than the 24 percent of newspaper, television and radio news stories.

Global Media Monitoring Project 2015 key findings suggest that since 2005 the overall number of women newsmakers rose only by 1 percent. Also, only 1 out of 10 news stories features women and women's issues as their topics. According to GMMP, there has been no rise in the number of female reporters in the last decade. There are only 37% female reporters around the globe.
<< Start < Prev 1 2

3

4 5 6 7 8 9 10 Next > End >>


Page 3 of 12