Posted: 15 August 2012
Country: UK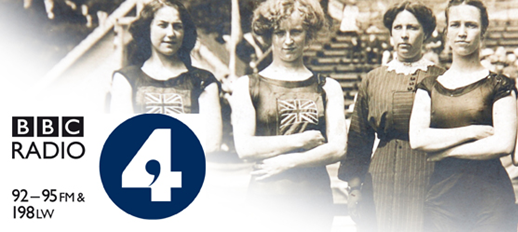 Whilst London 2012 is the first Olympic Games where women have competed in every sport, a recent report reminds us that there is a long way to go towards equality within the BBC. According to the new report published just before the Olympic Games 2012, the BBC on-air presenters and quests are mostly white, well-educated men.
The researchers at the recently launched website OurBeeb have found out that on an average day's programme on BBC Radio 4, only a third of voices belonged to women – none of them over 60.
Available from 14 September 2012

In his new book, Ted Cantle expounds the idea of 'interculturalism' which recognises the interdependence of people and their countries and suggests that different forms of integration are now necessary to foster an inter-connectedness in which 'race' will no longer play a significant part and be eclipsed by broader ideas about difference and otherness.

'A lucid account from the front line of one of Britain's most important policy debates.' - David Goodhart, Director of think tank Demos, UK

Published: 19 June 2012

Ofcom has published its report on measuring media plurality.The report is for the Secretary of State, Jeremy Hunt, who in October 2011 asked Ofcom to consider how to measure media plurality and to report back by June 2012. Media plurality helps to support a democratic society by ensuring citizens are informed by a diverse range of views and by preventing too much influence over political processes by one media owner or outlet. Ofcom considers that the scope of any plurality review should be limited to news and current affairs.

Posted: 29 June 2012

Region: UK

The second edition of 'Bristol Globe' is out now! The magazine is the publication from Bristol City of Sanctuary (BCoS), an organisation that works to welcome refugees and asylum seekers to the city of Bristol.

Posted: 31 May 2012

Region: European Union

What are the key ingredients of good examples of media coverage of ethnicity and religion? Journalism practices that are based on in-depth reporting, providing background information, explaining legal contexts, considering the impact, giving a voice to the voiceless, showing respect, raising awareness about diversity, avoiding stereotypes, taking a stand on discrimination, moving beyond the event and minimizing harm.

This is one of the main findings of the study "Getting the facts right: reporting ethnicity and religion" conducted by the Media Diversity Institute in partnership with the International Federation of Journalists and ARTICLE 19.
<< Start < Prev 1 2 3 4

5

6 7 8 9 10 Next > End >>


Page 5 of 12