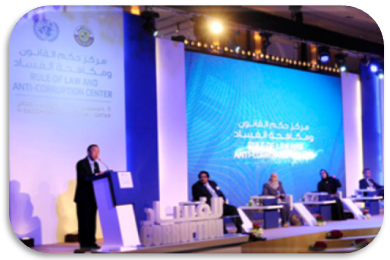 Published: 16 December
Region: Worldwide
A panel at the UN Alliance of Civilizations (UNAOC) Forum in Doha tackled the subject of Muslim-Western relations in the context of the post-9/11 period. James Bell, director, International Survey Research at Pew Research Centre, shared key statistics from surveys focusing on America, Europe and Russia as representative of the West and Egypt, Jordan, Lebanon, the Palestinian territories, Pakistan and Indonesia as representing Muslim perspectives.
 

Published: 25 November 2011

Region: Egypt

A report published by Amnesty International reveals that Egypt's military rulers have completely failed to live up to their promises to improve human rights and have, instead, been cracking down on journalists, bloggers and demonstrators.

Published: 22 November

Region: Worldwide

Romani eJournal is aimed at making knowledge on Romani society available to everyone, and seeks to combat Romaphobia by publishing  articles that are carefully scrutinized by our review boards.

Published: 8 November

Region: EU

The think-thank Demos has published a study on how populist parties and movements in Europe are using online and social media to involve young people. The study reveals how media-savvy political groups of the right can push an agenda of xenophobia and extremism. In current economic conditions this could be catastrophic for democracy and social cohesion across Europe.

Published: 4 November 2011

Country: Egypt

The Center for Intercultural Dialogue and Translations launched a report analysing video evidence from Maspero incident in Egypt. People expect that after the Egyptian revolution in January 2011, the way Egyptian national TV presents the news will change. Unfortunately, the reports of Egyptian national TV on Maspero incidents in October 2011 show that the coverage was still characterised by confusion and mixing up news.
<< Start < Prev 1 2 3 4 5 6

7

8 9 10 Next > End >>


Page 7 of 12