Published: 21 July 2017
Country: UK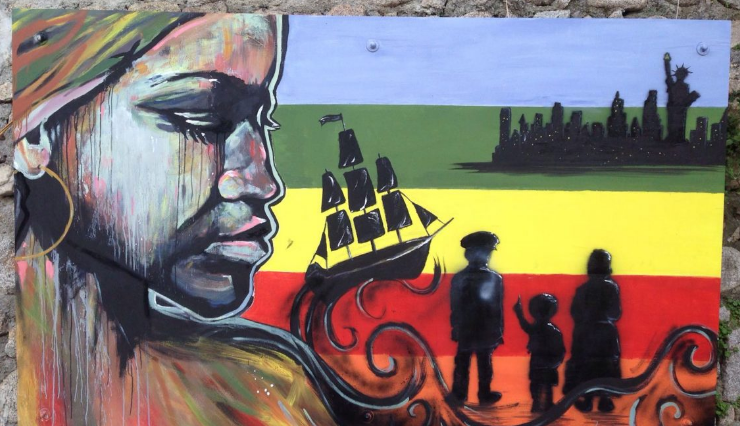 Breaking into journalism can be a real struggle for many in the UK. If you are a refugee, regardless of your talent and experience, this could be almost impossible.
With this in mind, Vivienne Francis, Journalism Course Leader at London College of Communication, started the Refugee Journalism Project, an initiative that supports refugee and exiled journalists to re-establish their careers in the UK. At the newsrewired event of Journalism.co.uk on 19 July 2017, Vivienne Francis shared the difficulties many individuals are facing how the project has offered a constructive response to the refugee crisis.
Published: 31 August

Region: Europe

The Council of Europe has launched a pilot mentoring programme called Div-A-Diversity Accelerator. This programme aims at testing a new approach to rendering the media landscape in Europe more inclusive with regard to population diversity and more balanced in relation to diversity issues.

The Council of Europe is creating an international group of alternative multimedia journalists who have established their own business models using transmedia/multimedia/crossmedia journalism and crowdfunding/sponsoring in order to monitor ten individuals or groups of young media professionals who are already committed to diversity inclusiveness to use the tools new media offers and launch their own start-ups.

Dates: 8 March – 3 May 2015

Region: Worldwide

UNESCO has just launched Women Make the News 2015 (WMN), the annual initiative to promote gender equality in media content and staffing.

Within the programme Global Alliance on Media and Gender (GAMAG), editors-in-chief of newspapers, radio, television, and online media are encouraged to produce special supplements or programmes on these topics, and to entrust women journalists and reporters with editorial responsibility for the duration of the WMN initiative – from 1 March to 5 May, encompassing the International Women's Day (8 March) and the World Press Freedom Day (3 May).

Published: 11 December 2012

Region: Worldwide

MDI is a part of the movement of people and organisations which are committed to create safe and welcoming place for people whose lives were in danger in their own country.

About Twinning

Town twinning is the partnering of towns; the concept of pairing cities as a way to foster links among nations and citizens. Town twinning often pairs cities that share some common characteris­tics, such as similar demographics, the same names, or similar development is­sues.

This was the definition of twinning given by Jean Bareth, one of the founders of the Council of European Municipalities and Regions (CEMR) after the Second World War. In this way, he identified the primary values which twinning represents: friendship, co-operation and mutual awareness between people of Europe.

The first offcial town twinning relationship was started in 1930 between the cities of Klagenfurt (Austria) and Wiesbaden (Germany).

Application deadline: August 15 2012

Region: United States

Photojournalists can apply for this grant. The Alexia Foundation is seeking applicants for the Women's Initiative, which will focus on the global plight of women. Applicants should submit proposals for projects on any form of abuse of women in the United States but with global significance.
<< Start < Prev 1

2

3 4 5 6 Next > End >>


Page 2 of 6