Dates: 8-13 November 2013
Country: Russia, Stavropol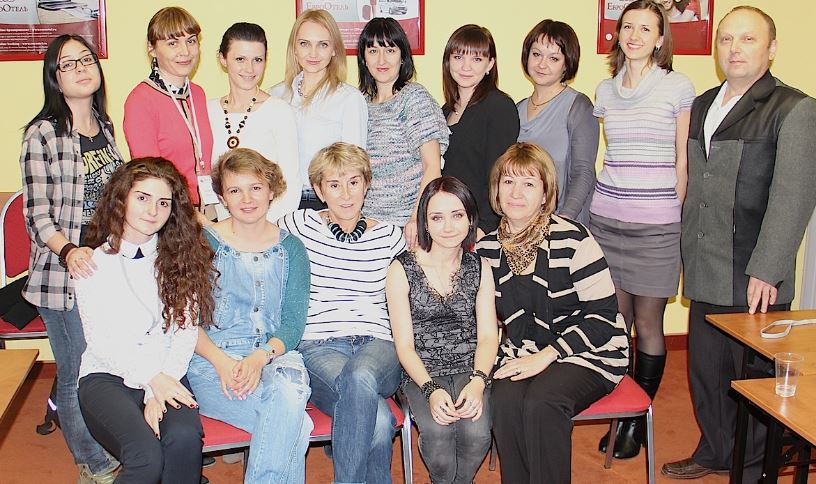 Can a journalist with no experience produce two stories in two days and both of them to be good? The questions was debated among young journalists and journalism students who  joined a workshop  organised by the Media Diversity Institute (MDI) in partnership with the Russian Union of Journalists (RUJ) and the Union of Journalists of Stavropol region.
After lots of nodding and moaning, doubts and fiery  persuading,  and 2 days of theory, the group was set up to do the production ending the 5-days workshops with producing 27 stories.
Dates: 8- 10 November 2013

Region: Black Sea area

Journalists from the Black Sea area (Bulgaria, Moldova, Romania, Turkey or Ukraine) are invited to participate in a free media training organised between 8-10 November in Bucharest. The participants will learn during 3 days about the use of new media tools, how to create your own online platform and what is fair reporting on ethnic/religious issues.

The training, called 'New Media Tools in Combating Discrimination', is organised by Balkan Investigative Reporting Network-BIRN Romania. This organisation is a group of editors, journalism trainers and reporters, dedicated to creating a strong, professional, independent media in Southeast Europe.

Event date: 25-27 October 2013

Location: London, UK

The Media Diversity Institute is seeking participants for a media relations training for Civil Society Organisations/NGOs who are involved in combating discrimination and championing the rights of vulnerable groups, to be held in London on 25-27 October 2013.

The goal of this workshop is to raise the capacity of NGOs to communicate their messages to and through the media. It will be run by an experienced media relations trainer and journalist, and will consist mainly of hands-on practical and interactive exercises, including on-camera interview practise. Topics to be covered will include: what journalists want, selecting media friendly aspects of NGO work, clarity of language and message creation and presentation.

Dates: 10-13 October 2013

Deadline to apply: 22 September 2013

Country: Lithuania

This free training programme aims to enable journalists to recognise discrimination, hate speech and stereotypes, and to learn how to adequately deal with them. The training is part of the project ''Address of Human Rights –Journalism". It will take place in Anupriškių k. 2, Lithuania between 10th and 13th of October 2013.

The training is aimed at journalists who believe that there is no place for racism, xenophobia or hatred in the media. It will bring together 30 journalists from several European countries and will be led by well-established human rights and journalism experts. All costs will be covered by the organizers.

Deadline: 7 September 2013

Region: Worldwide

The International Center for Journalists (ICFJ) offers an online course for reporting on gender, health, education and religion. "International Coverage of Gender, Health, Education and Religion," is a free six-week seminar from 24th September to 2nd November.

This course will bring together international journalists to critically examine the portrayal of women in religion, and explore related issues of health and education. It aims to provide an understanding of the breadth and diversity of the role of women in religion, and opening up their vistas to the critical role religion plays in shaping health and education policies.

The seminar will be offered in English and Arabic and is designed to be a lasting resource for journalists leading the field in excellence in religion writing and reporting.
<< Start < Prev 1

2

3 4 5 6 7 8 9 10 Next > End >>


Page 2 of 13