Published: 27 October 2017
Country: Serbia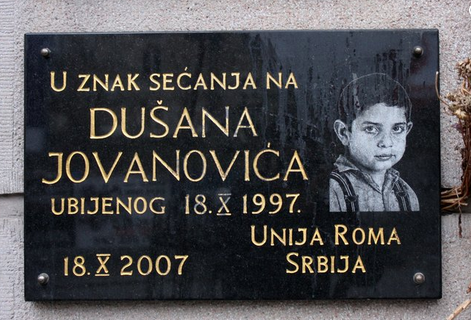 Most of the Serbian media failed to report that 20 years ago two teenagers killed Dušan Jovanović, a 13-year old Roma boy. Dušan was on his way to a store near his home in the evening of 18 October 1997 when he was stopped by a group of skinheads who started beating and kicking him all over his body. He died on the street as a result of the beating, his skull smashed with a section of drainpipe.
The Serbian edition of Vice provided the most relevant and in-depth analysis on this case of discrimination against Roma. But tabloid Blic and RTV B92 for instance, republished parts of an interview with one of two teenagers convicted of murder.
Published: 16 October 2017

Country: Malaysia

In the last year the authorities in Malaysia have been closing down news portals which were mostly critical of the Government and the Prime Minister. Since Malaysia follows the global trend of consuming news trough social media platforms and online portals, not only that critical voices are endangered but also many marginalised voices that can express themselves only in the digital space.

The news consumption among Malaysians has dramatically changed over the last 10 years. A recent report has revealed that 86% of Malaysians get informed trough social media and on online portals, while 54% and 45% use TV and print media. Media analysts explain that many Malaysians turned to online platforms because of declining credibility of the mainstream media. But by the end of 2017 the Government is planning to introduce a law that will require online news portals to register with the Malaysian Communications and Multimedia Commission (MCMC).

Published: 5 October 2017

Country: USA

The mass shooting in Las Vegas prompted a debate on whether Stephen Padock, who opened the fire at the music festival goers, is a 'lone wolf' or a 'terrorist'.   According to the media reports, Padock killed 58 and injured almost 500 people at the music festival in Las Vegas. Was this an act of domestic terrorism? If so, why some media outlets avoid using the expression 'terrorism'?

"When a Muslim person mows down innocent victims and terrorizes a community, media and authorities are quick to declare it terrorism; when a white, non-Muslim attacker does the same, he is usually described as a disturbed loner in a freak incident. In both cases, journalists arrive at these conclusions early in the news cycle when information is incomplete," reports Poynter. But the same prominent media platform refused to categorise the Las Vegas shooting as an act of terrorism based on 'the complete, multi-part definition of domestic terrorism under the U.S. Code'. "We don't know the Las Vegas shooter's motives so we can't call him a terrorist," states the Poynter's editorial team.

The British New Statesman claims the opposite saying that 'motive doesn't matter' and that Las Vegas shooting was 'a terror attack'.

Published: 8 August 2017

Country: China, Hong Kong

"Overseas Filipino workers have happy lives in front of the camera. For one day, we are busy with photos and selfies, but behind those smiles, no one really knows what kind of life we are living." This quote belongs to Cherry, one of the expatriate domestic helpers in Hong Kong featured in a documentary Sunday Beauty Queen. Focusing on an annual beauty pageant organised for Filipino community in Hong Kong, the documentary tells an empowering story and a deeper glance into migrants' lives.

The film shows preparations of few Filipino workers for the beauty contest while revealing their struggle in everyday life. Most overseas Filipino workers provide domestic help for families in Hong Kong by working for 6 days and living with their employers 24 hours a day. Although their work is paid more in Hong Kong, Filipino migrants still pay a huge price for living abroad.

Published: 2 August 2017

Country: UK

Last week, a report by In Kind Direct revealed that a growing number of people in the UK are facing hygiene poverty. A few days before, figures from the Department for Communities and Local Government showed that the number of homeless children living in temporary accommodation has increased by 37% since 2014, reaching a total of 120,540.

Although stories about poverty concern people who are potential audience, media organisations do not give enough attention to poverty and inequality, nor do they report sensitively about disadvantaged communities. Stereotypes, assumption and misinformation often dominate in articles on benefit frauds, or human-interest stories with no hope in sight, contributing in strengthening prejudice and keeping the status quo.
<< Start < Prev 1 2 3 4 5 6 7

8

9 10 Next > End >>


Page 8 of 72