16 November 2018
Country: Brazil
By Andréa Doyle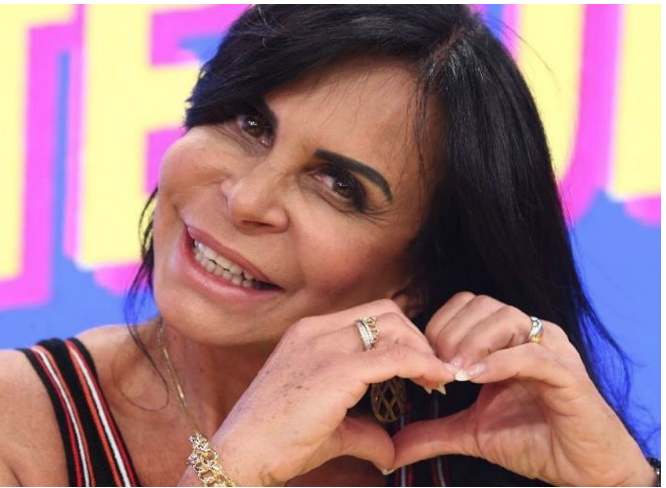 As Brazilians, we are dead serious about our memes. Last year we nearly broke the Internet with Cuca the crocodile witch, a cartoon villain from the nineties who re-emerged as a gay icon. Gretchen, a former exotic dancer, turned pop star, turned small town mayoral candidate is currently having the greatest breakthrough of her career as our beloved "Meme Queen." Her image is used by fans across the country to express everything from anger and sass to love for friends and family.
Brazil routinely vanquishes other countries in the Internet's Global Meme Wars and recently established a museum solely devoted to our superb Internet culture. For us, a good meme is more than just a laugh; it is a way for us to harness the power of humor to mock what should cause us frustration or pain, and live up to the motto that Brazilians, "laugh in order not to cry."
Published: 15 November 2018

Country: Serbia

Every tenth newspaper story about children violates the Serbian Journalists' Code of Ethics, a recent report has found.

According to the Centre for Media Professionalism and Literacy (CEPROM), the Serbian media rarely reports on children, and almost always focuses on sensationalist stories of child and drug abuse, accidents and violence. This paints children in an unnecessarily negative light.

The Media Diversity Institute of the Western Balkans (MDI Western Balkans) reacted to the CEPROM study, warning Serbian journalists and editors not to breach the ethical standards of reporting.

"Reporting child abuse, accidents, violence and drug abuse is already a very complex and sensitive task," said MDI Western Balkans Executive Director Ivana Jelaca.

8 November 2018

Countries: United Kingdom

By Eline Jeanne

Last month, Sunday Times columnist Rod Liddle came under fire for an article titled, Chip in and we'll help Choudary on his way to Paradise—a commentary on British radical Islamist preacher Anjem Choudary that reads more like an Islamophobic rant than a column in a reputable newspaper.

In the piece, Liddle chastises Choudary for alleged support for the so-called Islamic State, and urges British Islamists to "blow themselves up – somewhere a decent distance away from where the rest of us live. Tower Hamlets, for example." Tower Hamlets is, of course, one of the United Kingdom's most diverse boroughs, with an established Muslim and Bangladeshi community—which has borne the brunt of Islamophobic hate crimes in recent years.

Rod Liddle's column is disturbing, but more disturbing is that the British media continues to give him a platform, despite his track record of expressing racist, misogynistic, and transphobic sentiments in the mass media. Equally disturbing is the Independent Press Standards Organization (IPSO)'s lackluster response, despite receiving numerous complaints—in some cases, bordering on public outrage—over the past ten years.

 

 

 

 

30 October 2018

Countries: US, Worldwide

By: Anna Lekas Miller

Many in the Jewish community's worst nightmare came to life on Saturday when an armed gunman stormed a synagogue in Pittsburgh, Pennsylvania, murdering eleven worshippers. It is the worst attack on the Jewish community in US history, and comes after a steady rise in anti-semitic incidents and rhetoric across the country and around the world.

It is not the only instance of hate speech seeping into the real world in the past few days. Earlier in the week, the US postal service intercepted several suspicious "pipe bomb" packages addressed to prominent Democratic party affiliates, including but not limited to Bill and Hillary Clinton, Barack Obama and the CNN New York City offices. Later the bomber was identified as Cesar Sayoc, an ardent Trump supporter who routinely made threatening statements on social media.

Published: 25 October 2018

Region: UK

by Safiya Ahmed


It is that time of the year that we fill our shopping baskets with colourful gourds and admire the changing foliage in our city streets. But with the changing of the seasons, comes another awareness of colour in our national consciousness: Black History Month.

Our local libraries display head shots of Zadie Smith and Chimamanda Ngozi-Adichie wearing colourful head-wraps and resurrect copies of Barack Obama's Dreams From My Father and Nelson Mandela's Long Walk to Freedom. A familiar media debate ensues: is an entire month devoted to Black history really necessary? Is it an excuse for the media to sow the seeds of racial division with op-ed pieces? What about "White History Month"—or Muslim, South Asian, or Latino history month, for that matter.
<< Start < Prev 1

2

3 4 5 6 7 8 9 10 Next > End >>


Page 2 of 72