Event: 10 - 11 July 2019
Country: United States; Global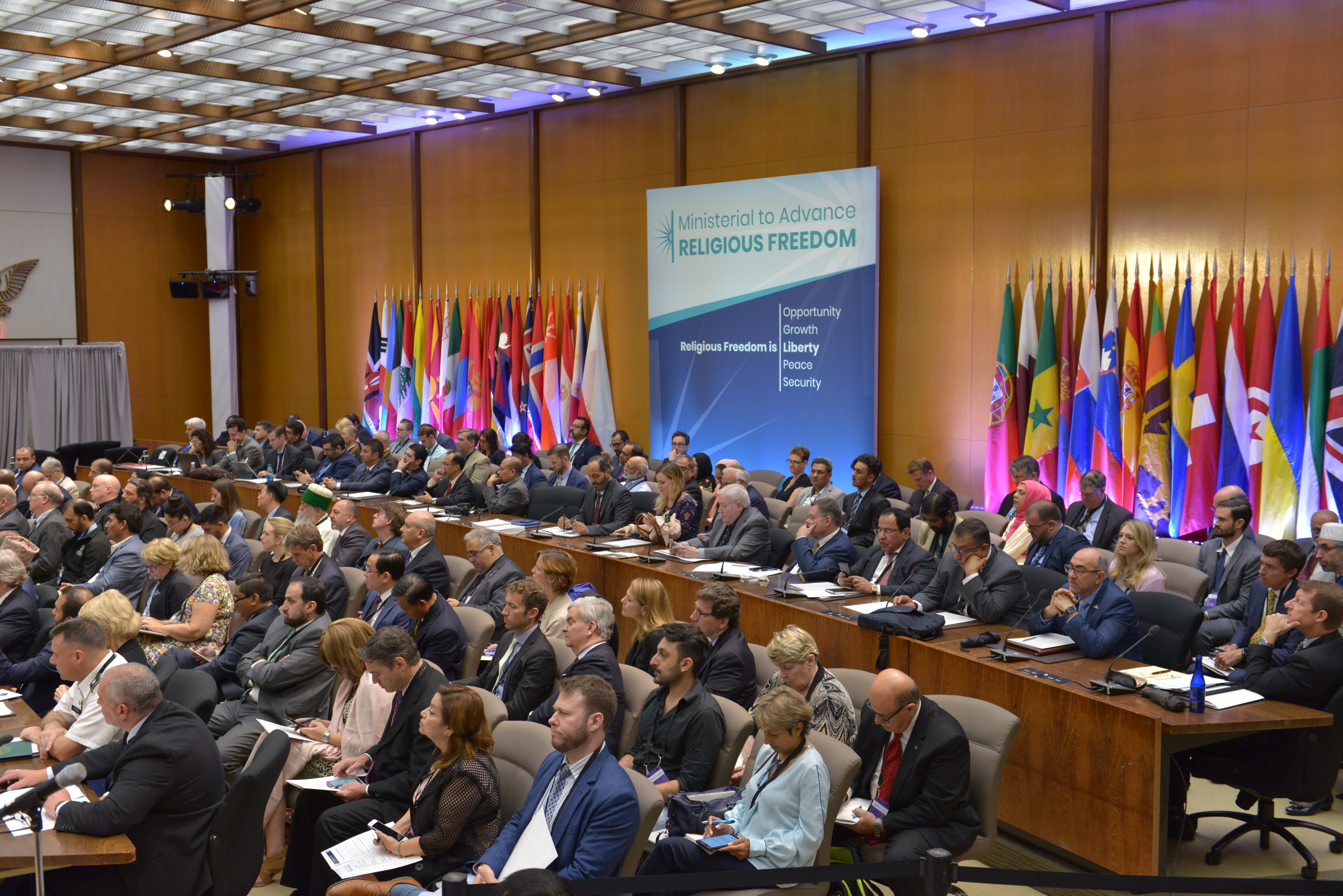 Between the dates of 10-11 July 2019, Media Diversity Institute attended the US State Department's annual Ministerial on Religious Freedom in Washington, DC.
It is the largest, and most well-attended US State Department event relating to religious freedom.
"Religion is one of the most sensitive identity issues, so we are thrilled to have this opportunity to hear about experiences religious minorities are going through, but, also, to contribute to a debate on  what the media's role is  in debating and reporting on the issue," said MDI Executive Director Milica Pesic, who attended the event on behalf of the organisation.
Over the course of the three day event, participants heard from more than 1,000 participants representing 106 countries, including but not limited to testimonies from religious violence survivors from countries like Iraq and Pakistan.