By Lizzie Cernik
DMG Media is home to one of the biggest online news sites in the UK, as well as its daily newspaper. Yet despite its popularity, the media giant is not without problems. While its papers have always come under fire from left wing commentators, the organisation's journalist practices have been placed under further scrutiny this year, following a spate of high-profile celebrity legal cases.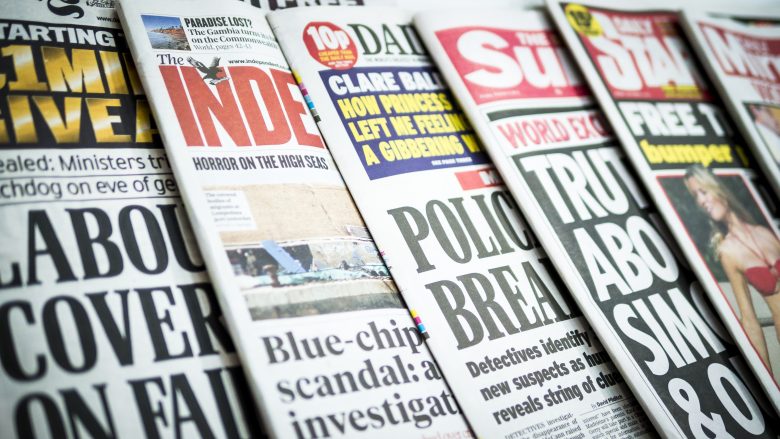 Sir Elton John, David Furnish, Liz Hurley, Sadie Frost and Prince Harry are just some of the people who have come forward to make claims against the DMG's Associated Newspapers, with many citing criminal activity and gross breaches of privacy. Accusations have included the hiring of private investigators, payment of police officials for sensitive information, as well as accessing bank details and medical records.
Such claims against the media aren't new. When allegations of phone hacking by News of the World journalists came to light in 2011, it sparked outrage. The widespread concern over media practices led to the Leveson Inquiry, which investigated the culture and ethics of the UK press. But while the public have been registering complaints against the media for decades, celebrity involvement wasn't happening 20 years ago.
Mike Jempson, a director of MediaWise (formally PressWise), a charity which was established as a volunteer group to support victims of media abuse in 1993, says that initially celebrities refused to support the work they were doing. And despite numerous stories of people's lives being destroyed by inaccurate and even malicious reporting, appetite for change in the 90s wasn't high:
"We attempted to get the Freedom and Responsibility of the Press Bill through parliament to ensure better accountability but it was widely attacked by the press and didn't get through."
says Jempson.
"At the time we had no support from celebrities. Although they were also being harmed by inaccurate stories, they would tell us they needed the press to promote their careers."
Stuck in a 'catch 22' situation, many chose to stay quiet, rather than speak out and risk their jobs. Some celebrities offered anonymous donations, but the widespread silence did nothing to help ordinary people.
Many assume negative stories will be 'tomorrow's chip paper', but Jempson argues lives can be irreparably damaged by poor reporting. "For example, we once dealt with a complaint from a man named Barry who sold the Big Issue," he says. A story emerged that painted him as a 'chancer' who shouldn't have been 'begging' because he owned a car. The real story was very different. "He'd had a motorbike accident and smashed both his knees. In the fallout from the accident his family broke up and he ended up in the streets. The Big Issue had found him and supported him. They realised as a disabled person he was entitled to a disability allowance for mobility which is why he had a smart car." Although MediaWise challenged the original story, the Press Complaints Commission decided the additional details to Barry's story were not relevant. "I had to be the one to tell him," says Jempson. "He ended up taking his own life, while the journalist won an award for the story." While he believes the Leveson Inquiry went some way towards addressing poor practice in the press, he argues it didn't go far enough and was disappointed not to see the second part of the inquiry go ahead.
Aidan White, President of the Ethical Journalism Network, is not a big advocate for legal action against the media, but is sympathetic to the plight of those who take this route, including recent celebrities. "Although I'd prefer other options to be available, there is absolutely no excuse for journalists to abandon ethical values and target people in society for their own self interest," he says. "If the media does play fast and loose with ethics, they've only got themselves to blame if victims do decide to go after them. The Daily Mail knows only too well that they've not shown enough respect for the core values of journalism and they've become a target as a result."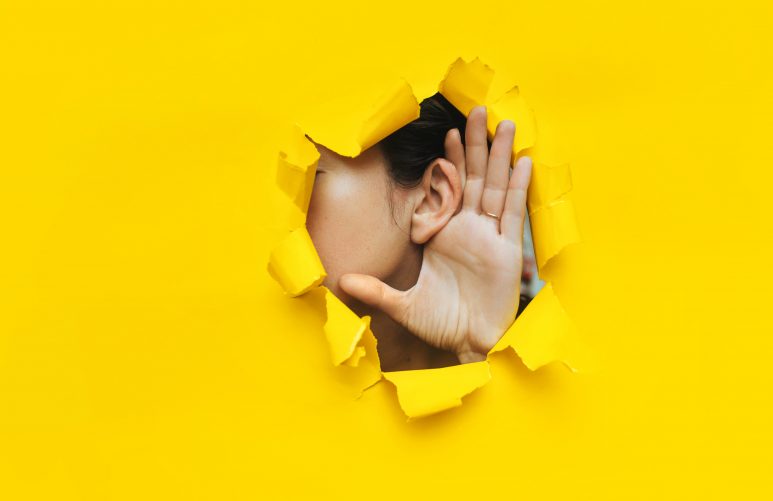 Rather than lawsuits, he would prefer to see a fair and honest system, where mistakes can be fixed properly when they are made. "People need opportunities to seek corrections and remedies," he says. "Corrections need to be transparent and not buried at the back. The story about clarification and apology is an important one as it builds trust that the system is working. It raises questions around the regulation of the media. How do you support the media to recognise their mistakes and take responsibility? As long as we have weak self regulation that does not give the accountability people are looking for, we will have more and more court cases." While celebrities are bringing attention to the issue, such court cases risk damaging the credibility of the press, which in turn reflects badly on all the good journalism being published. 
Both Jempson and White agree that upholding stories in the public interest is important. At the same time, they say members of the public and celebrities must be entitled to privacy. Rather than expensive libel cases that many can't afford, White says "fundamental changes to regulation would have the biggest impact on fairness and accuracy in the media".
In terms of journalism ethics, the modern waters are now further muddied by the impact of social media. While an inaccurate story could be pulled or corrected by traditional media, the narrative on social media is hard to control and stop. "The general public are not conscious of libel laws," says Jempson. "It may be that more people need their knuckles rapped or to get fines. At the same time, social media has been a useful way of discussing issues and shining a light on them. It's hard to know where to draw the line. People need to be careful about overstepping the mark, especially when something goes viral."
As well as libeling individuals, poor ethics in journalism is increasingly leading to bigger problems, including the vilification of certain groups. "It's so much easier to write stories about a group. For example gypsies or immigrants," says Jempson. "But if you're an asylum seeker it does impact you when there are scores of negative and inaccurate stories about asylum seekers. It can lead to unpleasant conspiracies." These challenges are also being reported by the Get the Trolls Out media project, a campaign led by Media Divsertiy Institue to combat discrimination and intolerance towards different religious groups. Given the prevalence of inflammatory stories across the media, invoking change isn't easy. "How can you unpick a particular viewpoint about a certain group? You can't complain about those stories because you are not named as an individual. It remains a serious problem," says Jempson.
When it comes to ensuring fairness across journalistic reporting, it seems there is still some distance to go. While journalists continue to be under pressure to hit certain click rates, and the competition for advertising remains fierce, in many cases profit will continue to come before ethics. And although celebrity involvement has shone an important light on certain behaviours in the press, we need greater change to truly ensure a fair press for individuals, especially those from marginalised groups.  
__________________________________________________________________________________________________________
Photo Credit: Lenscap Photography / Shchus / Shutterstock