By Leah Brown
If only the dust could be said to have settled on the BBC's latest fiasco. A recent Guardian article highlighted that public trust in the broadcaster is at an all-time low. The Casey Report on the Metropolitan Police isn't helping. Nor is Suella Braverman's trip to Rwanda awash with disconcertingly jovial photography. Commentary on the BBC's U-turn on Match of the Day's presenter Gary Lineker not only lines wastepaper bins and was a mainstay of last week's Gogglebox, but is still fuelling outrage at the government of the day.
What was the tweet and why did it cause such uproar? Lineker sent a tweet likening the Home Secretary's illegal migration policy to that of Nazi Germany, a reference deemed to be in bad taste. While the language evoking Nazism was inflammatory, the approach taken by the BBC failed to achieve their singular objective: preservation of journalistic impartiality. The BBC had options: say nothing (on account of free speech or to preserve the BBC's impartiality); claim the tweet was hate speech; or take actions to protect the BBC from being brought into disrepute.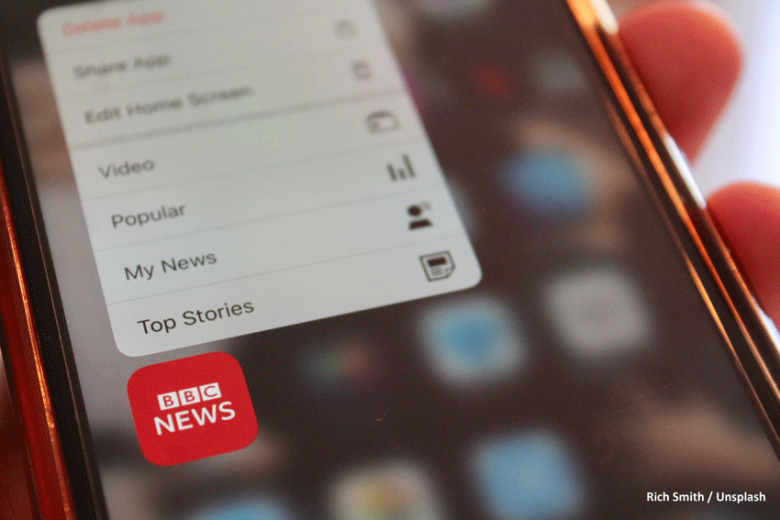 Free speech advocates were quick to jump to Lineker's defence. It is hard to deny that this was not about censorship; Lineker's comments were radical. However, the BBC was not protecting its own reputation, rather the illegal migration policies Lineker declared abhorrent. Curiously, the Jewish community said very little. A spokesperson for Campaign Against Antisemitism said:
"Not every event in our political life needs to be equated to Nazi Germany for a point to be made. The recurrence of 'Godwin's Law' debases our politics and the BBC would be well advised to instruct its staff and contractors to think twice before making comparisons to Hitler and the Nazis."
Compared to the BBC media frenzy it created, the tweet got very little airtime. Suzanne Martin, a freelance journalist, stated that
"Lineker's tweet was repeatedly misquoted and misinterpreted very early in the fallout; this misinformation stream, deliberate or otherwise, created a seismic shift away from his tweet's genuine nature and intentions. The noise and diversion about individual personalities allowed people to turn away from the human rights issues happening daily in the English Channel, which is a real tragedy."
Lineker's subsequent tweet (after being reinstated) reinforced the supremacy of free speech, and the importance of allowing the expression of personal viewpoints, regardless of an associated organisation's social media policies.
Marcus Ryder MBE, Head of External Consultancies for the Sir Lenny Henry Centre for Media Diversity noted that
"the BBC has had three big U-turns on editorial decisions: the first was the Trump race row, the second, a reporter using the "N" word, and now Gary Lineker. All three have had race at their very core."
Ryder suggests that by focusing on its social media policy,
"[the BBC] has a major issue on its editorial practices when it comes to race. Even if they are able to adapt their social media policy, this problem will manifest itself in some other guise".
It has been widely noted that freedom to speak freely on social media has been granted to some BBC representatives but not others. Byline Times was quick to call out the apparent difference in treatment to other figures like former BBC host Andrew Neil who expressed his own views on political topics. The BBC's failure to police social media comments of its presenters and leaders consistently damages the perception of impartiality it went to bat with Lineker to uphold.
On its face, the Lineker scandal has nothing to do with race. However, Ryder explains that the main issue here (like the other BBC U-turns) is "journalistic impartiality when it comes to diversity. The way the BBC defines due impartiality is more or less where the broad thinking of society is". It goes without saying that such broad thinking does not give sufficient, if any, regard to minority groups.
The BBC's Chairperson is a political appointment made pursuant to the BBC's Charter, a position Richard Sharp holds for a four year term set to expire on 15 February 2025. Highlighting the cronyism that has marked out the current political landscape, Gina Miller, Leader of True and Fair Party, says: "the Conservatives have tried desperately to play politics with the BBC, which is why a party donor who facilitated an £800,000 loan to Boris Johnson is chair. Gary Lineker's suspension was undoubtedly a result of the Conservatives' pressure to turn the BBC into a state propaganda machine. The Tories only failed because the public saw through this plot."
Whether or not you agree with Miller's viewpoint, it is clear political expediency was the driver for Lineker's suspension. Even if Sharp (and Tim Davie CBE) could act impartially with their political affiliations, the problem goes deeper. The BBC, in attempting to position itself at the median of today's extreme and polarising political ideologies, has become a victim to moving goalposts, the outworking of which has been coverage of major issues that swings widely depending on the political agenda. Skewed narratives arise when journalists are not able to operate within clear parameters. In the absence of what Ryder describes as "core newsroom values", the BBC is an unanchored ship reacting not to the will of the people, but to the views of the loudest political voice from time to time. There remains a persisting conflict between maintaining viewer numbers (to service the controversial licence fee) over providing an impartial broadcasting service for the benefit of the public it is funded to serve.
It is clear that the BBC has not fostered a culture where people of divergent views are able to disagree well, where people are able to responsibly use their private platforms (cultivated through their public lives) for what they deem to be for good. When a number of senior diverse legal leaders were asked what would have happened if former footballer Ian Wright had posted the tweet rather than Lineker, an eerie "we all know what would have happened" was the consensus. Before we are tempted to dispel that thought, we need look no further than Alexis McEvoy's racist Tweet calling Wright a 'typical black hypocrite'. It is incontrovertible that had someone in Britain from a marginalised group (but especially Wright) been the one to post the words in Lineker's tweet – no matter who stood behind them – they would not have been suspended pending further consideration; they would have been fired on the spot.
The BBC must work hard to restore independent journalism. Impartiality is an objective concept that the BBC has contorted and applied subjectively, diluted by leaders' self-interest and political posturing. The BBC needs to debate and adopt core newsroom values if it wants to thrive and flourish in a landscape of competing interests. Governance is a key tenet of leadership, and the current Board has been found wanting. Effective crisis management necessitates a willingness to see how events and decisions will play out before actions are taken. It is also worth noting that the BBC does not have Board-level diversity and inclusion experts on hand to provide editorial input or opine on decisions needed here. Should it wish to avert more scandals like this, the BBC ought to invest in some. As Martin helpfully adds, "Will the BBC have learnt any lessons? I doubt it; institutions, much like humans, seldom do."
---
Leah Brown FRSA is a freelance writer and runs a crisis and governance advisory problem-solving consultancy. She is based in Broadstairs, Kent.
---
Photo by Rich Smith on Unsplash