By: Hannah Ajala
It didn't happen once. It happened twice. Just last month, over the span of just one week, two white journalists—one on Points West and the other on the BBC News Channel–used the N-word on air.
Hundreds of viewers were just as outraged—and complained to OfCom, buoyed by the power of social media spreading the news to people far and wide. However, the BBC continued to double down on their use of the word, admitting that while they could see it had offended many, they stood by their decision to broadcast the report. At a time – and year – where I myself can't recall the last time I saw so people from all backgrounds and races, openly speaking up against racism, I was shocked. The BBC is one of the broadcasters who covered the Black Lives Matter movement, making it a global talking point and conversation. Yet, they still said the N word on air—it makes no sense.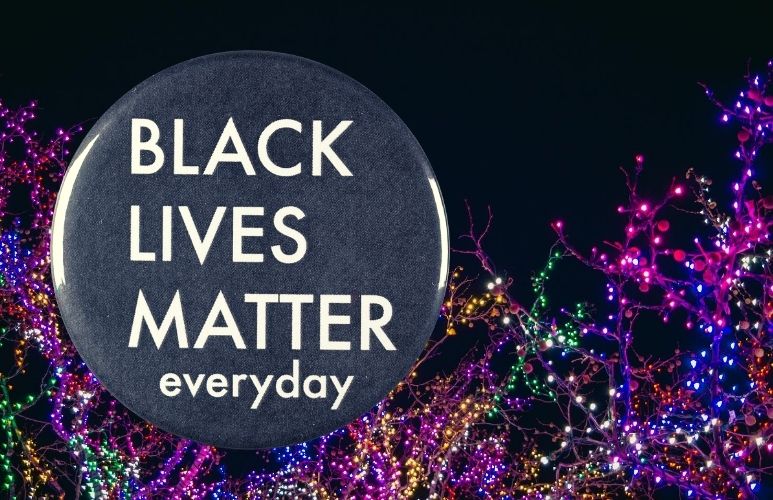 Many were even angrier with this response, making it into an even bigger story. BBC 1Extra DJ Sideman—whose real name is David Whitely—quit in protest, calling the response a "slap in the face of our community." Finally this prompted an apology from the BBC—but was it too little too late?
"Three things pissed me off about this episode," a Black journalist and producer, who wishes to remain anonymous given his ongoing employment at the BBC told Media Diversity Institute. "First, a Black man lost his job because a white woman said the n-word. It reeks of privilege," he said, pointing out that the reporter hasn't apologized, and still has a traumatic image of a young man beaten up at the top of her Twitter page.
"Second, the BBC hasn't issued a direct apology to staff, so we have to bear the brunt of this," he continued, pointing out that it has been more difficult to get Black contributors since then.
"Third, the new protocols they've put in place, to refer to the director of news if you want to use the N-word don't guarantee this will never happen again," he continued. "They describe the n-word as an 'offensive term'. That's inaccurate – it's a racist description, that if it was said in the street, could be seen as a hate crime. The fact that the BBC cannot see that is ridiculous."
It takes a lot more than just saying 'sorry' for using the most degrading and disgusting way to describe a Black person. It isn't enough just to forbid saying a word—there needs to be more input from organisations run by people of colour, such as Runneymede Trust, Stopwatch, Stephen Lawrence Trust, when covering stories about systemic racism to encourage concrete action steps, rather than just sitting around talking.
For me, and dozens of other Black journalists that have worked at the BBC over the years, or with the BBC as contractors and freelancers, this especially stung—the BBC has always been a safe space to me, and was my first home as a journalist. I love the organisation dearly and can't help but feel betrayed by how this was handled—it shows us how far we have to go until racial justice is realized. A fellow Black freelancer at the BBC couldn't help but feel as if it is time to start looking for other work, after seeing the organisation's response to their mistake. Due to ongoing employment at the BBC, they also requested to remain anonymous.
"I feel disappointed and deeply disheartened in the BBC," they told Media Diversity Institute. "Even if the unforgivable "mistake" happened at editorial level, the fact that the BBC stood behind it at first and tried to justify the use of the hurtful word, has left an everlasting bad taste in my mouth."
Still, I personally am a big believer in strength in unity, and saw hope in the outraged social media responses, and particularly with those who filed complaints. Many other outraged viewers suggested other ways to raise awareness, from a 24 hour boycott of BBC content on August 19th to pushing to make using the N-word a form of hate speech that is unacceptable and should never be used on air.
I hope that this incident paved the way for more accountability, more awareness of why we need diversity in every editorial team and meeting. I can't help but think of how easily this incident could have been avoided, if Black journalists had been in that editorial meeting, sparing the broadcaster this level of embarrassment and shame—and Black audiences this level of anger and heartbreak.
"Who were the people in that room that thought this would be OK to go in air? What did the people who made this decision look like?" says another Black BBC reporter, who also wished to remain anonymous given their employment status. "We had the case of Naga Munchetty where something was done after only ONE complaint. So little has been done by the BBC, after such a long space of time following on from thousands of complaints. How much do we have to suffer in order for them to truly understand the hurt that we're going through?"
I can't help but constantly replay back a saying I see a lot online and in literature, about "systems not being built for people like us." It's scary to realise how much more of a reality this is becoming for a lot of Black people. We just want to coexist. We just want to embrace and experience normality, but if organisations cannot correct themselves and work harder to ensure these incidents don't happen again, Black journalists—and audiences—will no longer trust them. We have seen unprecedented discourses on race and inclusion this year—let's keep those conversations going, hold institutions to account and make sure that talking about race and racism is not just a seasonal trend, but a constant dialogue working towards progress and change.