By Michael Gaskins
What should have been a typical grocery shopping trip to one Buffalo, New York supermarket became the site of yet another racially charged shooting that left ten people dead. What is worse, the alleged gunman live-streamed the horrific event on social media to motivate others to do the same. This recent tragedy highlights the continual struggle social media platform companies have when racist and violent content created by individuals is displayed live for the world to see.
Authorities say on Saturday, May 14th, 18-year-old suspect Peyton Gendron drove three-and-a-half hours to the Tops Friendly Market in Buffalo. They went on to say Gendron was very heavily armed with an AR-15-style rifle and wore tactical gear. Eleven of the 13 victims, ranging in age from 20 to 86, were African American, and two were white.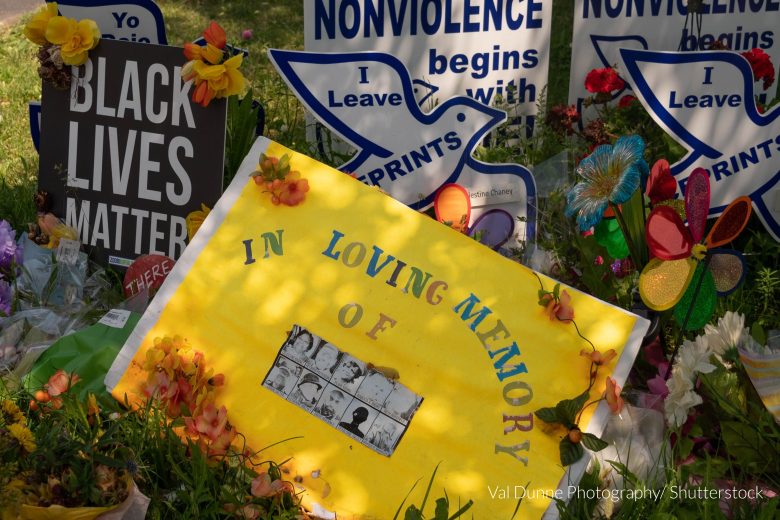 Meanwhile, authorities believe they have ample evidence to prove that Gendron's shooting spree motive was fueled by race since he targeted a supermarket in a predominantly Black community. Police say Gendron did extensive research to find an area with the highest concentration of African Americans. The suspect also allegedly scoped out the supermarket before shooting. Gendron planned his attack using Google's popular times feature for Tops Friendly Market to determine the busiest time of day. Officials say Gendron also considered attacking a church or an elementary school. He allegedly went with the supermarket because of how many people frequent grocery stores.
According to the Washington Post, Gendron documented his plans for the attack on Discord, an instant messaging social platform. According to the platform, Gedron had set up a Discord server in which he added members just before the attack took place. The platform stated that only 15 people were added to Gendron's private server. They also reassured the public about their commitment to revome similar content.
"We understand hateful ideologies and proponents of organized violence will persist online and offline, and we acknowledge that we must do more to remove hate and violent extremism from Discord. We created Discord to be a place for people to find belonging, and hate and violence are in direct opposition to our mission. We take our commitment to these principles seriously and will continue to invest in and deploy resources.

Combating hate, violence, and extremism is the responsibility of all of us, online platforms included, and our work here never stops."
During their investigations, police say they discovered a 180-page document written by Gendron and posted online before the shooting rampage. Gendron reportedly described himself as a fascist, White supremacist, and anti-Semite. He also claimed that White Americans were being "replaced" by people of other races. Gendron set up the live stream to capture his ambush with the desire to have the incident recorded by someone. He felt using social media in this way would promote his "beliefs."
Gendron, first live-streamed on Twitch, a popular social media platform in the video gaming world which is owned by Amazon. Twitch officials quickly removed the video within two minutes after the shooting began. Twitch officials say only 22 saw the Buffalo shooting live, but unfortunately, the damage had already been done when one user downloaded a copy.
So just exactly how does the live-streaming of incidents like the Buffalo supermarket shooting impact African Americans? Media Diversity Institute spoke with Mr. Brian Aiken. He is the CEO of Somerset Street Productions, LLC in the United States and a former American television news journalist of 30 years. He shared his thoughts on the matter.
"Shootings like this playing out on social media reinforces and reminds Black people that discrimination is alive and well. There are countless White Americans who are conditioned to feel superior to people of color. Conducting the heinous act on social media provides a visual reminder to Blacks that Whites are "in control," Brian Aiken tells Media Diversity Institute.
Brian Aiken is the CEO of Somerset Street Productions, LLC in the United States and a former American television news journalist of 30 years.
"While this (shooting) isn't the majority, there will always be a segment of the population that chooses to not like us, regardless of what we do or our impact on society," Aiken continues.
All major social media platforms are doing their best to slow and restrain the spread of these types of videos. Twitch says they have a "zero-tolerance policy" against violence. Twitter has a policy on "perpetrators of violent attacks" to remove accounts maintained by "individual perpetrators of terrorist, violent extremist, or mass violent attacks," along with tweets and other material produced by perpetrators of such attacks. Unfortunately, thanks to one download, millions have viewed the video through shareable links on other platforms.
YouTube officials say they have removed hundreds of versions of the mass shooting people have tried to upload. Facebook is also working hard to remove the heinous video by blocking people from uploading different versions of the video. There's no word on how many people have been blocked on Facebook. Twitter is also trying to eliminate the videos as well.
Meanwhile, officials charged Gendron with ten counts of first-degree murder, ten counts of second-degree murder as a hate crime, and three counts of attempted murder as a hate crime. The indictment shows he also faces domestic terror and weapons charges. Gendron has pleaded not guilty to the 25-count indictment against him. If convicted, he could get a life sentence. New York has no death penalty. Gendron remains in custody and is being held without bail.
"The shooter traveled more than 200 miles to kill people and to have it seen live for the world to see as if it were a video game. These images will, unfortunately, remain online for a very long time. Billions of people use Facebook, Twitter, and YouTube daily. I believe you will always have people who will do whatever they can to bypass systems to post these types of videos. I just hope that others will not feel encouraged to follow suit and attack even more people due to this tragedy," Aiken added.