By Snežana Miletić
On 18 May 2021 news broke that a young boy with developmental disabilities was sexually abused by his peers in an elementary school in Bački Jarak, a village in northern Serbia close to Novi Sad. The two eighth graders who abused the young boy had recorded the assault on their phones and shared the video with their friends. When the perpetrators were asked about the assault they justified their act by saying that the boy enjoyed it and claiming that it was evident "by the smile on his face that can be seen in the video." A day after the sexual assault Serbia's Ministry of Interior filed two criminal charges against the boys' parents.
The fact that the assault was recorded, shared widely and used as a defense shows the horrifying side of social media. It also shows the way people with developmental disabilities are treated by their peers. In this case a young boy with disabilities was assaulted, filmed and shared widely for the sake of others' approval; just for the 'likes'. When it comes to the lengths that people go for social media approval a question that comes up constantly is: how do we change such narratives?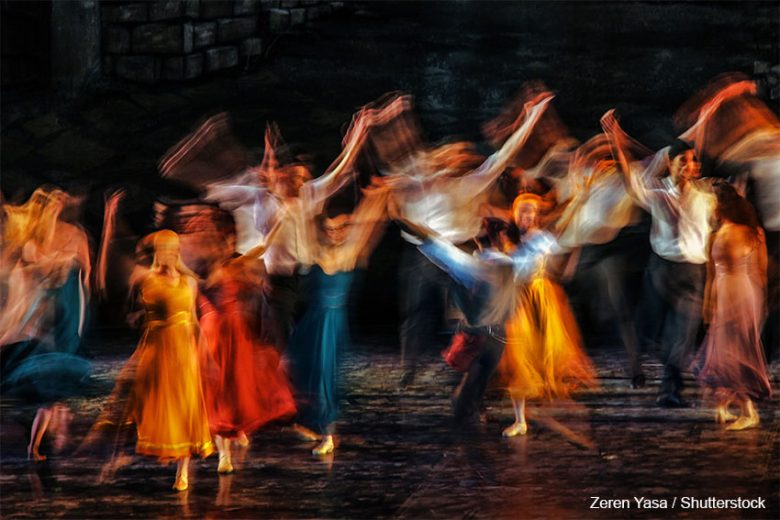 The way that people with disabilities are treated needs to change so that acts like the above change. The role of the media in all this is crucial. The media carry a lot of responsibility on the way the society's views change, but it seems that in most cases they are unaware of it and often waste opportunities to educate. However, good practices and examples can be taken from the arts, and more specifically the theatre.
Art is an exceptional space that can unite us, says psychologist Dr. Vladimir Mihić, Professor at the University of Novi Sad's Department of Psychology:
"Art can have a dual role when we speak about people with disabilities. It allows for self-expression of thoughts and feelings, which they cannot do or find it harder to do in other ways."

"When it comes to reporting on art practices by people with disabilities, we should be careful not to see their art practice as something special or unusual, because that, again, sends a message that people with disabilities are inferior, or that they are occupying themselves with things that do not "belong" to them," Mihić tells MDI.

"Another benefit of pursuing an artistic practice is the possibility of financial independence for people with disabilities, which remains of the biggest obstacles to full integration into society. As long as the message persists that people with disabilities cannot take care of themselves, and that we are here to help them by prolonging their dependence on guardians or society, the position of these people will be on the farthest margins of society," he continues.
When theatre breaks barriers
We Are Not Monsters is the title of the play based on the idea by Dalibor Šandor, a member of the Novi Sad based association Per.Art. Per.Art has been developing art for and with people with developmental disabilities for 20 years through dance and theatrical plays. The play's title, as brutal as it may sound, showcases the need of those with developmental disabilities to express themselves and break down stereotypes.
Per.Art's approach is unique, especially for the region, as artists with developmental disabilities are also play writers. One of those is 49-year-old Natalija Vladisavljević, a writer, choreographer and performer with Down syndrome who has over 20 years of experience in the field. When she performed with the play "Dys Sylphide" she travelled around the world and performed in Germany, Iran and Japan.
Natalija's personal motto has become a motto for the whole Per.Art troupe: "This is how it makes sense for me to live."
"For me, art is a way to explore and develop my talents, a way to breathe," Natalija who worked on the play says.
Per.Art has worked with the media to help those with disabilities to produce art at an early age and in a sensitive way. By collaborating with some exceptional talent from the local theatre scene, Per.Art tries to bring journalists and art critics to their performances. Thanks to that connection, the work of those involved in Per.Art reaches a wider audience, and the work of Natalija and her colleagues is widely reported.
It is important to emphasize that the focus of Per.Art's performances is not on disability, but on recognizing that art is for everyone as it creates empathy and brings catharsis. This is one of the brightest examples of how a socially engaged part of the community can fight for respect and rights for vulnerable groups through art. It also exemplifies how the media, if they focus on the right topics, can forge a link to better society, to understanding and acceptance of all people.
"Almost no media representation of people with disabilities"
Despite Per.Art's efforts to raise awareness for those with developmental disabilities within the country's media, the media's focus is limited to incidents that include violence, like the one in Bački Jarak. The media seem to have a tendency to 'fight' for the rights of marginalized communities only incidentally, sporadically, and often on a particular day that is designed to bring awareness to a community.
Dr. Mihić agrees that the Serbian media do not pay enough attention to this those with developmental disabilities.
"The media in Serbia are still not sufficiently sensitized to report about people with disabilities, nor marginalized groups more generally. With the exception of national television channels, there is almost no media representation of people with disabilities, except when it comes to the sensationalist crime reporting or derogatory texts and articles. Even in national broadcasting, there are not many shows that deal with issues faced by people with disabilities, and there are almost no shows where people with disabilities actively participate," he tells MDI.

"In print media, the situation is even worse. Bombastic headlines and tabloid reporting, which has become the standard in Serbia, is mirrored in the reporting on people with disabilities, rare as it is. There are almost no texts that, if they are not completely negative, do not emphasize their difference in order to provoke either pity or an exaggerated, paternalistic concern about people with disabilities that in turn leads to further marginalization. The dominant message is that they cannot and do not know how to take care of themselves," concludes Mihić.
The media has the ability and power to change society for the better. If there is enough pressure from the media, it could result in schools introducing a class on understanding people with developmental disabilities, and vulnerable minority groups in general. Art and theatre classes could act as the means for change in Serbia's educational system. They could make learning approachable and fun and heinous crimes and abuse towards those with disabilities, would stop.
---
Photo Credit: Zeren Yasa / Shutterstock