By Matteo Pascoletti
Should police officers be transparent and disclose their associations with journalists? It's a question that addresses the concept of accountability, both for the police force and the press. Cases like the News International phone hacking scandal have revealed the extent to which journalists can deviate from the role of watchdog and become part of the problem.
Last summer, this very dilemma reached public opinion in the wake of a statement by the Society of Editors that criticised the College of Police for its anti-corruption authorised professional practices (APPs).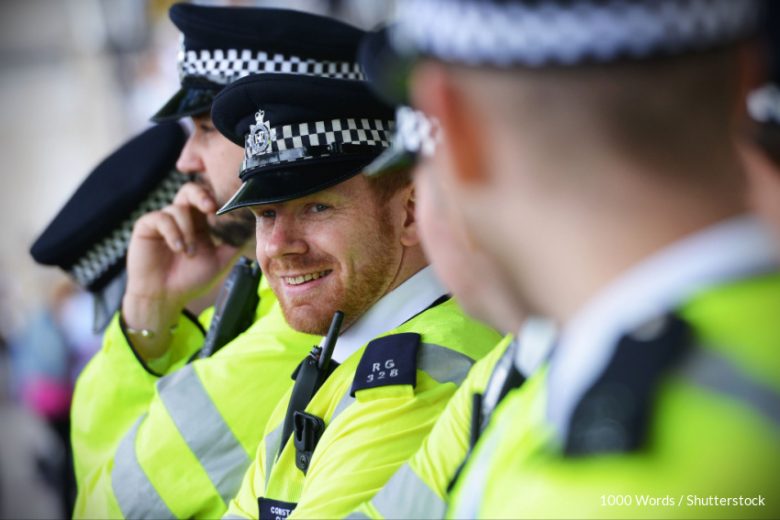 The guidelines sparked controversy after the publication of the report by Her Majesty's Inspectorate of Constabulary (HMICFRS) linked to the Daniel Morgan Independent Panel.
The report found the Metropolitan Police Service's investigation into the 1987 murder of 37-year-old private investigator Daniel Morgan was hampered by police corruption and it was unimpressed by the force's application of its counter-corruption policies. It said there was surprise that police officers and staff did not have to disclose their association with journalists or extremists groups.
"It has recently come to our attention that APP guidance on counter-corruption contains a restricted section on 'notifiable associations' that includes journalists within a list of groups that require disclosure by officers in England and Wales in a bid to fight corruption," said the Society of Editors.
Previously, the Crime Report Association (CRA) had also commented on the case, objecting to the judgement made in the report. "To lump journalists in together with extremist groups risks creating a misleading impression that journalists are continually seeking to corrupt, to subvert, to inappropriately influence, which is patently not the case," Rebecca Chamber, chair of the CRA, told the Press Gazette.
Dr Paul Lashmar, investigative journalist and academic researcher at City University of London, believes it is useful to understand the context of the guidelines and the actors involved – the press and police – and the history of the relationship between them. As he explains to the Media Diversity Institute serious journalistic investigations into police corruption only began in the 1970s a relatively recent era.
"The first big [investigation] was in The Times around 1970, and then, there was just case after case after case. And the way the MET (Metropolitan Police) was formed was defensive, so it wouldn't accept corruption unless it was proven. As a journalist who's had to do it, it's one of the hardest tasks asking journalists to demonstrate a police officer is corrupt. Everything in their training tells them how to avoid getting caught. It's very, very hard to deal with that," says Dr Lashmar.
At that time, Lashmar explains, relations between journalists and police officers could be profitable because it was possible to create a space of informal contact. Those who had something to reveal about their ranks and wanted to break a wall of silence knew whom to turn to, and knew they could do so confidentially.
"One of the key points of all this, the reason that we were able to reveal corruption, was often that some police officers would talk to journalists like me and tell us about their concerns. So they would meet with us discreetly. And they would say, 'look, there's a real problem in this department. There's this going on, that going on, and here's some documentation that demonstrates it'. So we were able to crack down on it. So that was a really productive relationship where police officers could talk to journalists", he added.
One of the main changes that has taken place historically, however, is the progressive professionalisation of press offices. A role that, although based on journalistic and communication skills, pursues a very different purpose.
"It's a mechanism designed to not answer questions rather than answer questions, or only answer questions they want to answer," says Dr Lashmar.
So how have inquiries and investigations in the last decade changed the way police and the media interact? The phone hacking scandal led to an inquiry into media ethics being established. In November 2012, Lord Justice Leveson released a report on stage one of the inquiry into the 'culture, practices and ethics of the press'. It recommended a new independent self-regulating regime for the press and found, among other things, that press behaviour at times had been 'outrageous' and some politicians and the press had been too close. Part two of the inquiry, which was to examine the relationships between newspaper organisations and the police, was dropped by the government.
"After Leveson, it was almost impossible to talk to a police officer informally, because they had to log that," says Dr Lashmar.
This scenario has not only affected corruption cases but, in general, all conduct that the public has an interest in knowing about. Recently, in fact, the interim report of an investigation into misconduct by Baroness Louise Casey commissioned after the murder of Sarah Everard, highlighted serious structural problems: these included racial inequality, inappropriate sexual conduct, excessively long timescales in handling internal investigations, and the inability to act disciplinarily towards agents with "repeated or patterns of unacceptable behaviour".
This is not to say that closer relations between journalists and the police would have produced different results.
"Every police officer should be aware of how to deal not only with the public but with the media to convey, you know, reasonable and sensible information. But my big point is that making all contact registered doesn't stop corruption. It stops journalists from finding out about corruption or malfeasance," says Lashmar.
This is probably the key point that we should take into account from the criticism by the CRA and Society of editors. Constructive change requires revolutionising mindsets, and no regulation can solve this need upstream.
---
Photo Credits: 1000 Words / Shutterstock