Date: 30 October 2013
Region: EU

The European Network Against Racism (ENAR) Foundation awards projects and actions that contribute to the achievement of a racism-free Europe. The prizes go to an Individual, NGO, Public authority, Businesses, Researcher and Public figure that are committed to a diverse Europe.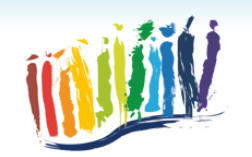 The second ENAR Foundation Awards wants to draw attention to the work done on the ground to create a racism-free Europe and to build a society of equality and solidarity for all. For example, they seek projects that aim to encourage mutual understanding and raise awareness about the dangers of racism, companies that implement inclusion plans with their workforce and public authorities that support marginalised communities.
The jury, headed by actress Sonia Rolland and composed of Nabila Ramdani, journalist, Wilhem Latchoumia Lebielle, piano player, Rokhaya Diallo, activist and Sarah Isal Chair of the ENAR Foundation, will present the awards on a ceremony on 30 October in Clichy, France.
The ENAR Foundation will also give a special award to the movie La Marche (the March), officially released on 27 November. The movie tells the story of one of the first European marches for equality that took place in France in 1983.
Click here to know more about the ENAR Foundation Awards and the different categories.