Date: 29 September 2020
Location: Online
On Tuesday, 29th September 2020, Media Diversity Institute attended a panel titled 'How the British Media Reports Terrorism', hosted on Zoom by the Centre for Media Monitoring (CfMM) – a Muslim Council of Britain (MCB) project that works to change media narratives surrounding Islam and the British Muslim community by calling out negative trends in the media, and highlighting good practice.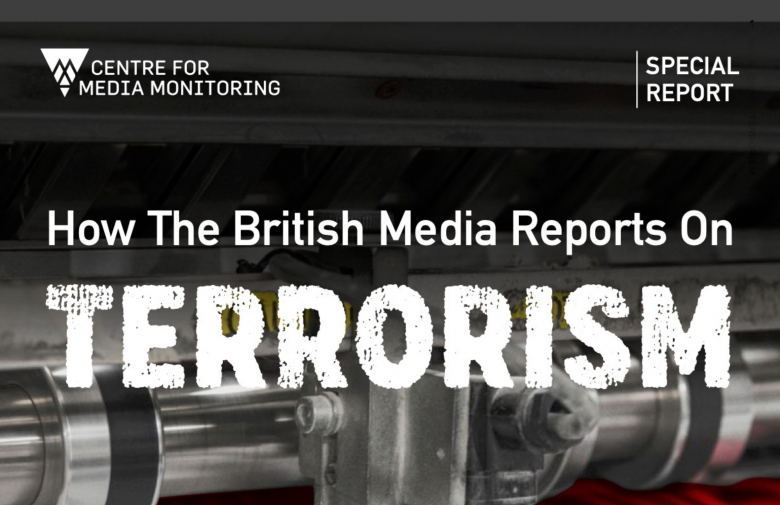 After a short recitation of the Quran by Ishaaq Jasat, Centre for Media Monitoring Director Rizwana Hamid welcomed everyone to this panel discussion about the centre's recently published report by introducing the author of the report Faisal Hanif, ITV Security Editor Rohit Kachroo, BBC Security Correspondent Frank Gardner, The Independent's Home Affairs and Security Correspondent Lizzie Dearden, RUSI Terrorism and Conflict Research Fellow Dr Jessica White, Professor Paul Spoonley of Te Kunenga ki Pūrehuroa/Massey University, University of New Zealand, and, last but not least, veteran Channel 4 News Presenter Jon Snow.
"I am incredibly impressed with the scale of this report," said Jon Snow, kicking-off the panel discussion which was in general consensus that the report was useful for proving the existence of systematic anti-Muslim bias in British media.
Still, the panellists stressed the importance of paying more attention to online and social media in the future.
"Newspapers, we have to accept, are dying," Snow continued. "The Daily Mail is read by half as many people as ten years ago. And, it will be half again in five years' time."
Dearden, Kachroo and Spoonley underlined that in contrast to social media conventional British media have generally become more consistent in using the same language to describe far-right and Islamic terrorism in the wake of the Christchurch Massacre. By contrast, US broadcasters systematically avoid describing mass shootings and other violence perpetrated by the far-right as "terrorist/ism."
But, the panellists were careful not to overstate the progress in British media. At the end of the panel, three special guests helped to put this issue in a human perspective by sharing first-hand accounts of deep communal disruption and trauma as a result of discriminatory media reporting.
Sajjad Amin and Nadia Zeb of the Scout group based at Manchester's Lewisham Mosque, described the fallout faced by the group after The Times, The Telegraph, The Daily Mail and The Daily Express falsely reported that Ahammed Hussain "promoted extremism in his role as a Scout Leader, was linked to antisemitic organisations, and was being investigated by the police."
Mohammed Kozbar, Chair of the Finsbury Park Mosque, experienced a similar ordeal after Katie Hopkins unfairly implied that the Mosque was somehow connected to an unrelated attack on Metropolitan Police officers this May on social media.
Both the Scouts and Finsbury Park Mosque eventually won retribution through the courts.
"Yes, this route is very stressful and very expensive, but it is the only option we have as a Muslim community" – clarifies Kozbar, who had first tried to get help from IPSO unsuccessfully.
Dearden explained that IPSO is one of two major press regulators in the UK. But, membership is voluntary and its enforcement record is patchy. The main problem is Clause 12 of IPSO's code that lets newspapers off the hook if they prove that an article discriminates against a group as opposed to specific individual[s].
Right now, GTTO is running a campaign to change Clause 12. For more information and to lend your voice, click here.
For full report, click here.