By Shade Mary-Ann Olaoye
@ShadeOlaoyeMary
When the ex-President of Nigeria, Goodluck Ebele Jonathan, passed the Same-Sex Marriage Prohibition Act in 2014, the consequences compounded for gay people already living in a largely homophobic country. Ranging from authorized abuse, mob attacks/violence, discrimination, blackmail, extortion to death.
Falling under this category of legitimized violence, gay people in Nigeria increasingly experience traumatic and life-threatening crimes like being cat fished and Kito. Kito happens when a gay person has been deceived and lured by someone who pretended to be gay for the purposes of either outing, beating, robbing or in common cases, blackmailing the queer person. This takes a simple pattern that usually starts on dating/hook up apps such as Grindr, Tinder, Badoo etc. The trust of the victim is slowly gained to the point of nudes being shared or a physical meetimg is setup, and the feared worst happens.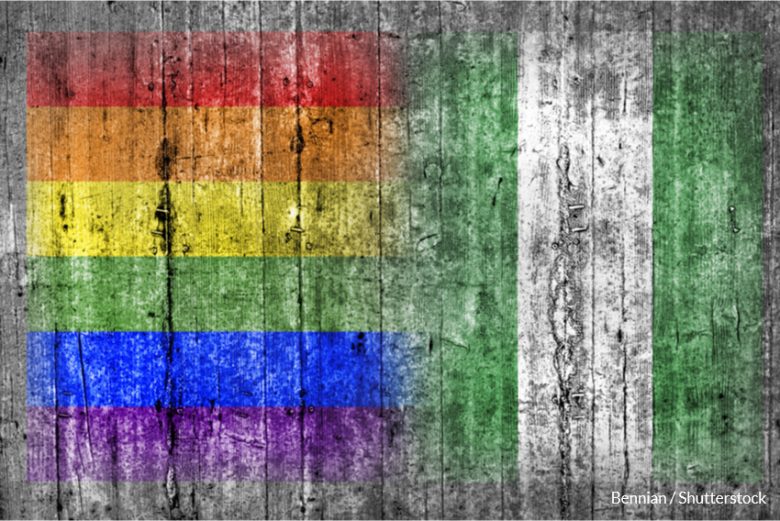 On 7 March 2020, in Anambra state, South East Nigeria, a gay man was beaten to death by two homophobes who lured him via Facebook. Similar to this story, in 2013, Gabriel* was set up by someone he considered a friend. He was beaten, his personal belongings such as a wristwatch and phone were stolen. Nude pictures of him were also taken and to date he does not know what became of them.
The Kitoing of gay persons in Nigeria has become the oldest most harmful trick in the book and while it mostly happens amongst strangers, it also happens in what should be considered as safe spaces, amongst people thought to be friends and sometimes even queer.
Kay describes to Media Diversity Institute how he met the guy who kitoed him at a queer party. He believed that not only was everyone queer, but they also collectively had their best interest at heart. But things escalated quickly in the middle of their sexual encounter as he was held at gunpoint, beaten, and gas lighted by the perpetrator when he called out for help. A gay man who wishes to remain anonymous shared how he was kitoed by a Grindr user who pestered him with video calls and nudes. He caved in, they developed a connection and they arranged a physical meeting. Like most perpetrators of kito violence, he came up with excuses why he could no longer come to the arranged location and ended up having the victim over to his place. As things were going smoothly in the mind of the victim, someone else came into the room and he was beaten, threatened, recorded, and blackmailed. If he did not pay the sum of ₦50,000 (112 dollars), the recorded video will be sent to his father.
Stories like this quite often than not go unreported not just to the police but fellow community members because of the law and the stigma associated with being kitoed. Undoubtedly, this knowledge creates a breeding ground for more perpetrators and limits any chances for protection and justice.
Seeking justice through social media
In the absence of the law, seeking justice or raising funds to pay off the blackmailers can be difficult. In the case of the anonymous victim, he reached out to friends he had established relationships with via social media. But seeking some form of justice via social media is not uncommon and in fact it may be the only resort.
Leading queer activist, Matthew Blaise who has helped in several cases like this explain how the process of fundraising and having to communicate with the kidnappers can be draining. They share how, with the growth of their social platform and reach, they have been able to successfully help a recent victim as opposed to other situations where they felt so helpless and lacking. At this moment, social media is powerful, they confirm. Because it actually determines if we live as queer people or not. Whenever we find ourselves in situations like that, it is only the community that we have on platforms like Instagram and Twitter that we can rely back on for fundraising, tracking, reaching out to a wider contact and more, they add.
But what does the law say to perpetrators of this violence and what form of solace does it offer to the victims? Sesugh, a lawyer and human rights activist who provides pro bono legal services to vulnerable groups say that unfortunately, the law does not provide any form of protection for bias motivated violence based on sexual orientation, gender identity and expression. Unlike other countries where hate crimes against the LGBTQIA+ community have been specifically spelt out with hard punishment, in Nigeria these laws are left to be general criminal laws and human rights without specifically protecting a vulnerable group or sexual minority.
The consequence of this is that perpetrators are embolden and are most likely to get away with their crimes and the unimaginable continues to happen. Regardless of the law being unclear, there is also a system that is so negligent so much that these homophobic behaviours and anti-gay laws have made social media the only place for queer Nigerians to find a larger community, explains Matthew. To prevent this in our everyday space:
"We have to eradicate the laws that criminalizes queer people in Nigeria, we have to re-educate the society; teach them about our diverse queer identities and the fact that people do not just exist in a particular way," Matthew suggests.
And fellow community members and gay persons adds Kay, should try to establish trust amongst each other and put an end to intra-community hostility as "victims of kito cases perpetrated by community members may find it difficult to make friends in the community which creates a division".
---
Photo Credits: Bennian / Shutterstock