Sümeyra Tansel
When Publicist Prudence Kolong invited me for an online screening of an African film last April, I realized that, as a person who grew up with Hollywood movies, I hardly watched African films. The film was White Line, an historical romance about the apartheid period in Nairobi. I didn't know that apartheid existed in other places than South Africa untill this film. But thanks to Hollywood I knew a bunch of things about American history like the Vietnam War or Pearl Harbor bombing or Civil War.
Watching an African-produced movie has made me realize that I want to watch more diverse stories. The stories that are told by underrepresented people on the screen like Africans. We generally have certain images about Africa like starving children, war and wildlife photographs. African films could be the best way to learn about the other side of the story behind these stereotypes.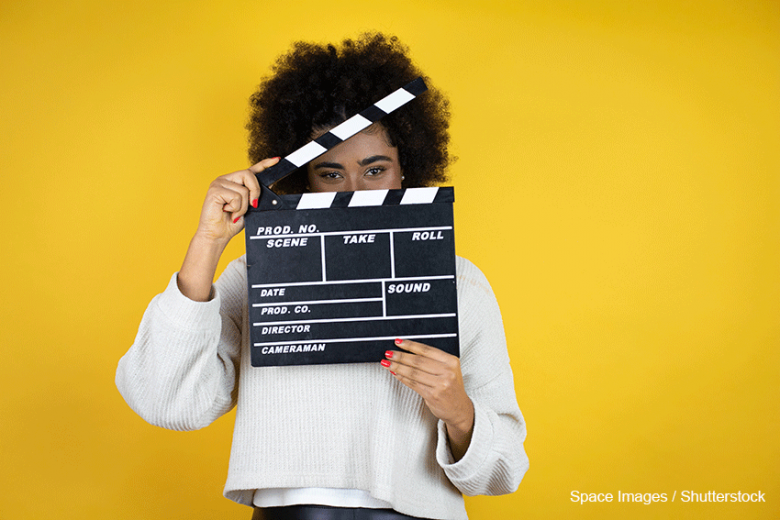 Increasing number of the African Video streaming platforms could help us reach more African content. Iroko, Ibaka and Showmax are some of the most important local video streaming platforms that bring African content to global audiences. If you want to have access to the big players of the African streaming media content you need a subscription. But there are newly launched platforms that are free.
The economic challenges of the pandemic in Africa has encouraged video streaming platforms to go global and focus on more North America and Western Europe audiences to survive.
IrokoTV's founder Jason Njoku said to the Media Diversity Institute that they now have more subscribers in North America and Europe than in Africa. He prefers not to reveal the numbers of new subscribers, but he shares the growth numbers
"We're really excited about the fact that 80% of our revenue right now is coming from the West. We expect that to grow closer to 90% before the end of the year," he says.
Iroko is the world's largest digital distributor of Nigerian films, known as Nollywood.
Kady Edwards-Campbell who works in a publishing house in Florida is one of the subscribers of Iroko. Edwards-Campbell says she has five different subscriptions to the different African video streaming platforms.
"I absolutely love Nollywood films. I think that's the only show I watch right now. The stories are always so unique, different and sometimes so relatable because I'm from the Caribbean. And it's a different experience for me because I identify things in my own culture," she tells Media Diversity Institute.
"What's really big for me is phrases in the movies. The way we say things, because we have a lot of proverbs in our culture. You've always heard certain phrases or proverbs being said by your parents but you never totally got it. But by watching I feel like I can understand what they mean by certain Proverbs because I'm able to see it play out in the movie." Edwards-Campbell explains.
"The films have changed the perception towards the continent,"Edwards-Campbell says.
"I had a friend who came by my house when I was watching African films and she said 'I'm going to watch one with you.' We started watching. And she asked me after a while 'Is this an African film? oh my Gosh everything's so grand and luxurious.' She was shocked because it changed the perception of what she normally had seen in the media. The film shows different parts of the society like how the rich Africans live. I think for her it was an eye opener," she continues.
Lisa Russel is an Emmy winning filmmaker who works in Africa. She also thinks that the current narratives about the continent perpetuates "one-dimensional storylines that are inaccurate and harmful" and they are pervasive particularly in the US.
"Speaking on behalf of Americans I know our culture and understanding in the world would improve greatly if we took time to understand the continent by consuming its films, entertainment, art, etc," she tells Media Diversity Institute.
Lisa believes that African streaming platforms could help the world to understand Africa better but "you need programmers who straddle both worlds so that you can access what's available but also what works with your given audience."
Besides local players, the world's top video streaming service Netflix has also supported African local content in terms of diversity. The company launched an initiative named "Made By Africa, Watched By the World " for the African film industry last year. With this initiative, Netflix has bought previously produced African films and produced its own content. "We've always had our stories told by others from the outside-in but this time, we get to tell our own stories from the inside-out," Dorothy Ghettuba, who leads African Originals for Netflix, said in a statement about the initiative.
However, Founder and Executive Director of the Africa International Film Festival Chioma Ude says that even if the streaming media is very important for the international recognition of the African films, they need international cooperation for film making such as bringing African and American stars together in a film.
"I believe that we must cross over by co-production. I think it's a good way to access more audiences. If we really want a globalized way of making films or people embracing our films, we need co-production," Chioma Ude tells Media Diversity Institute.
Ude says Africa has much to offer international audiences beyond the poverty and wildlife images.
"You can get to know Africa in general, the sum total of who we are beyond the starving kids and the animals through films. The movies can change the narrative and the way of your thinking. They let you know that Africans are not slaves, they are human beings just as you and I. They can tell you about our culture, nightlife, how we love and how we eat. How we do business, how do we get along and how don't we get along," she says.
"We get stuck in the same narratives (American, European and Asian) over and over again without any innovation. I believe African films are different from others because of how the narrative works. It's almost like a poem, everything feels natural and that's quite charming. 'The Train of Salt and Sugar' is my favourite African film. Today we are living in the streaming era, so it's more natural that Africa has those streaming services. Although, I think having more African films on Netflix would be helpful as well," Chae Ga-hee, a 28-year old Korean engineer and avid African film watcher who lives in Seoul tells Media Diversity Institute.
Nuella TV is a relatively new player in African video streaming market, Charles Liburd is one of its founders. He stresses the importance of being open to new experiences.
"The new opens a door to our soul. If we're just looking at one thing and if that is very restricted, we find that restrictive in ourselves. But once we have different doors open like African music, and African film, you see, we have different choices that we can make. We have different colours that we can paint our lives with. Not just one very culturally specific colour. You know, old is old and the new gives you a new perspective," Liburd tells Media Diversity Institute.
---
Photo Credit: Space Images / Shutterstock