By Hannah Ajala
Earlier in September, Channel 4 displayed their very own Black to Front initiative. It was a day full of programming, which was designed to highlight the versatility of Black British talent.
As someone who works in the media, you can just about imagine the months of hard work, production planning, various filming, and preparation that happened, in order to bring this strong wealth of production to light.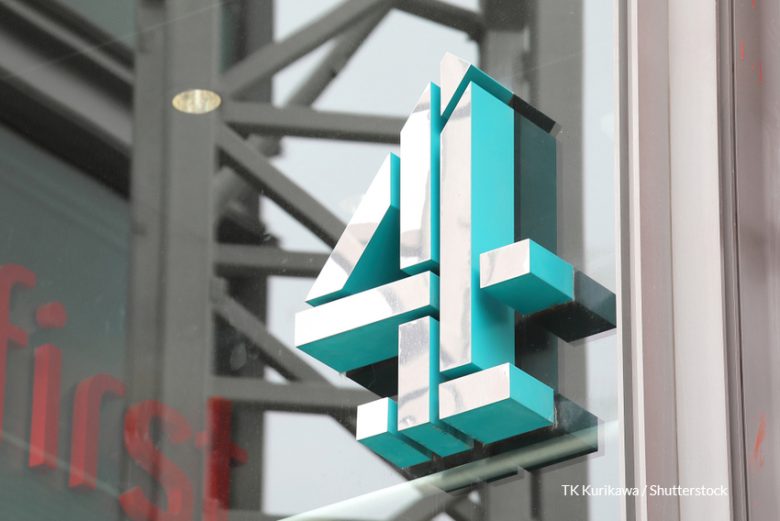 Many from the Black British community are already aware of the fact that British TV has known to be notoriously lacking in diversity. Black to Front left many of these viewers with a sense of surprise, appreciation, joy, and of course hope in knowing that days like this could become a norm.
Marginalised voices were championed. Viewers smiled from ear to ear sharing their thoughts on the joy seeing several familiar Black British figures, like a cameo from comedy genius Munya Chawawa, during the Big Breakfast show, hosted by BAFTA winning Mo Gilligan and presenter AJ Odudu. As the Big Breakfast show was filmed in a live setting, viewers also got to see glimpses of the production staff – who were predominantly Black or from another minority ethnic group. Experiencing these settings was the best way to start a historical day that the channel has probably never seen before.
The entire televised day consisted of drama, documentaries, game shows, real life discussions, and more. Many topics discussed from relationships, culture, and female empowerment, resonated with so many from the Black community.
It makes one wonder about the planning process behind this, and thoughts on how a day like this can provide an example to several other broadcasting organisations, wanting to do better in making their talent – on and off screen – inclusive. Media Diversity Institute got in touch with Ayshah Tull, broadcast journalist and producer at Channel 4.
Hannah: Was working on something like Black to Front tricky to 'pull off' or convince editors at the top?
Ayshah: "Our Editor Ben De Pear backed us from the start so that wasn't really an issue, he was happy to hand over the reins to Symeon Brown, who was more than delighted to take charge! The bit that was trickier was trying to make all sure our staff that day on and off screen were from a Black background. There were certain roles behind the scenes that were hard to fill, and we didn't manage to get to 100%, but we tried our best."
Hannah: How did the planning and vision process roll out?
Ayshah: "We've been planning and looking at stories for a while. We had a commissioning process where people pitched their ideas and the roles they wanted to do, and they were considered. All stories on the day had the aim of reflecting the modern life of the Black British community and their concerns. For example, in the voting story where we looked into the impact of upcoming changes on ethnic minority turnout. It was an idea by our Programme Editor on the day Toby Bakare. He worked alongside Serena Barker-Singh, who got her on-air debut on this story, they found contributors together and then analysed the exclusive poll results when they came through.
Hannah: Why was it important to own our space in this way?
Ayshah: "I think at first, I probably underestimated the importance of this, but now I see the impact it's had across the newsroom. Younger members of staff from diverse backgrounds are speaking up more, coming to me with ideas they want to get on air. They're standing taller, their dreams are bigger, and it means the world to me as someone that now finds themselves in a mentoring role that they feel this way. And for those of us who have been around for a while it feels like a small but significant shift in the right direction. I've heard Black to Front being described as Channel 4 brought us Wakanda for the day, and it gives me so much joy that we were able to do that."
Hannah: how would you describe the feeling seeing your plans and work come to life?
Ayshah: "Pure elation. When Keme Nzerem and I finished that final link in Bristol, I looked across at him and mouthed "We did it!" The programme was the culmination of months of hard work and planning. Countless meetings, visits to the show site at the Bristol Beacon formerly the Colston Hall, and logistical wrangling to make sure we pulled it off. I was happy for all my colleagues who worked so hard, especially Shakira Richardson-Wilks, our Production Manager and Elaine Okyere, Head of Online for Black to Front, who were unsung heroes and voices of reason throughout the whole process."
Hannah: What are your thoughts on the reactions received?
Ayshah: "Quite shocked to be honest. I was bracing for lots of backlash, mainly because my social media can be a dumpster fire whenever you mention race. But I saw lots of positivity. People saying how important representation is and what difference this will make to the younger generation. Also, a lot of comments saying this is a great day, but I hope we see more of this in the future, in fact we expect to see more."
Hannah: How can other news organisations see this as a huge takeaway?
Ayshah: "This should be a wakeup call that you need to look at the structure of your organisations and make sure diverse voices are really being heard. Behind the scenes, having Black staff members in senior positions really shifted the dynamic of what we we're used to, and now we've done it, we refuse to go back. Looking at different news programmes after ours went out feels odd, I'm questioning who is being chosen to be in front of camera? Who is making the decisions about story selection? And why are certain guests always on over others? The status quo has been shaken and it should've been a long time ago!"
The points Ayshah has raised here are too current. The proof has been in the pudding. It has been done! We are at the point where further conversations need to be centred around finding solutions, challenging those at the top, and implementing more of our plans and objectives to be more diverse. Want to know how? Watch through the programmes by Black To Front. You're welcome. Now, time to do the work that is long overdue!
---
Photo Credits: TK Kurikawa / Shutterstock