Over the past 25 years, the Media Diversity Institute (MDI) has made significant progress in achieving our mission of promoting diversity and inclusion in the media. We have trained thousands of journalists and civil society activists and helped to create a more diverse and inclusive media landscape worldwide. 
On the 17 of November, at the renowned Frontline Club in London that champions independent journalism and freedom of speech, MDI gather with our partners, supporters and friends to celebrate and pledge to continue campaigning for media diversity.
At the event, we will launch our celebratory book Media Diversity Institute @25 – Then, Now and Beyond followed by a reception and entertainment. There will be a host of guests who have partnered with us or contributed to the MDI's success.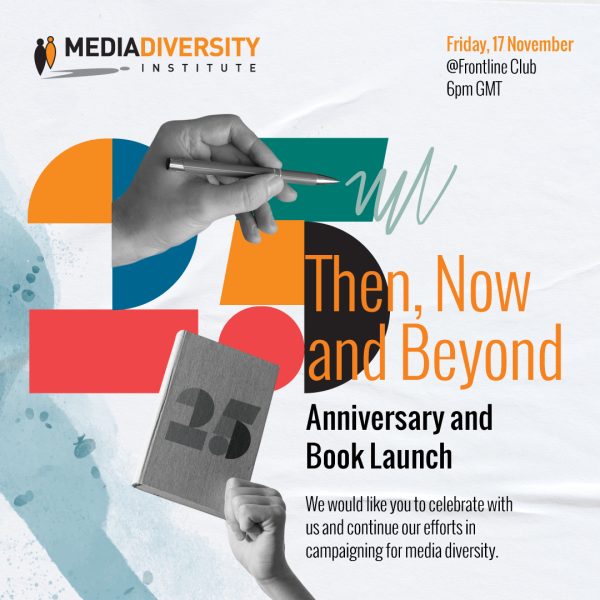 Please be sure to secure your place with a free ticket, by clicking HERE.